kvě 10 25
Já si to musím napsat aspoň na blog, i když nemám nějaký jasný názor na ten konec (byla to bomba či byla to zmatlanost), ale když už jsem psal o Ztracených už před skoro čtyřmi lety, tak aspoň nějakou poznámku chci. Než napíšu něco, co by prozradilo konec, tak budu varovat :).
Celý den jsem se vyhýbal Twitteru, protože jsem si Losty nechával na večer (ještě se v 7 ráno dojmu a bude po učení, dokonce i k obědu jsem odolal a pustil si jen Simpsony). Konečně jsem se teď večer kouknul a… já nevím… asi to nebyl úplně špatný konec. Ale rozhodně nic extra.
První série
Já na ten seriál začal koukat někdy v červnu 2006, to znamená, že akorát dobíhala druhá řada a než se z toho stali "ti Losti, které už určitě dokoukám sebeblbější budou", tak nebýt záhad jako francouzská vysílačka nebo čísla (4, 8, 15, 16, 23, 42...jo, pořád si je pamatuju, to se mi bude u zkoušek hodit) atd., tak jsem se na to málem hned vykašlal, protože seriál, kde se chodí po džungli a Kate neví, koho miluje víc, tak blbost…
Hodně dobrý byl konec první série (jak je Michael na člunu zaprodal). Stejně tak perfektní byly ty věci kolem Desmonda (nebo alespoň vypadaly zajímavě zpočátku) – kdo to tam žije, proč tam žije…
A nakonec ten konec dvojky pořádně nevysvětlili - všichni se vlastně na ten ostrov měli dostat tak moc (protože se potkali předtím, protože Desmond nezapsal čísla, protože ty čísla byly všude kolem... prostě to trochu přepískli autoři).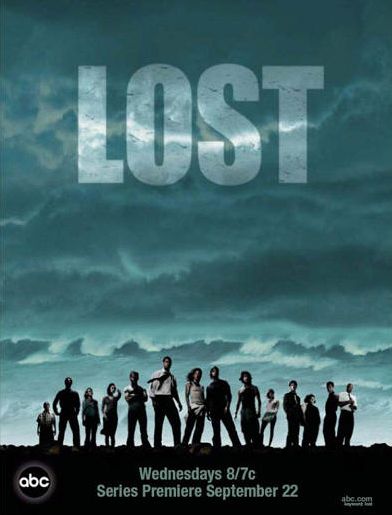 Prostředek
Nejzapamatova­telnější finále bylo asi třetí série, jak se utopil Charlie (Not Penny s boat!), ale kolem toho už to byla taková divná slátanina (oni tu žijou v domech, to je zajímavý a všechno to udělala nějaká Dharma a tím vlastně vysvětlíme ledního medvěda, jenom neřekneme, proč je ten ostrov speciální, jen koukejte dál).
A tady přistála nějaká Naomi a Jack je šťastnej, protože se něčím, co vypadalo jako iPhone dovolal o pomoc, ale ona je vlastně zlá, protože jí tam poslal Widmore a ten je taký zlý (asi), ale možná je ten horší Ben.
A ještě vlastně proti sobě bojují lidi z letadla s těmi Druhými, protože si kradou děti, a pak se spojí proti společnému nepříteli (asi Widmore) a ještě tam jsou nějací žoldáci a ty sou asi taky od Widmora a nebo možná ne a teď to bouchlo a možná se potkají v příštím životě, možná ve flashbacku, možná přežil a do toho Locke asi 5× umřel… A proti kouři mají plot, který roztrhá i člověka zevnitř, ale vlastně se jen oklepal a řekl něco jako "Já jsem nemrtvý přece." (fakt to byla blbost).
.
.
.
(dál už nečti, neviděl-li si a chceš někdy vidět finále, dál je to jen pro zasvěcené :))
.
.
.
.
.
.
.
.
.
.
.
.
.
.
.
.
.
.
.
.
.
.
.
.
.
.
.
.
.
.
.
.
.
.
.
.
.
.
.
.
.
.
.
.
.
(já neblafuju)
.
.
.
.
.
.
.
.

A pak se Jack musel vrátit na ostrov a všichni si vyřešili ty svoje životy (jako že Kate nešla do vězení a říkali si Oceanic 6, což byla taky jednu dobu záhada) a zavedli kvůli tomu flashforwardy a byla tam rakev a vypadalo to jako překvápko, kdo v ní je. A Locka už pak nezachránilo ani to, že nemá ledvinu.
Pak to chvíli bylo zajímavější (celá ta skupina nových lidí, až jim to nakonec ta babizna spočítala v kostele a oni vzlétli…).
Když na konci čtvrté série ostrov zmizel, protože uměl cestovat v místě i čase, a oni byli na člunu (už si ani nepamatuji, jak se to vlastně vyřešilo, ale nějak dobře), to byla hrozná sranda. A pak už skákali časem a různě se potkávali, takže už nevím, jestli na tom ostrově byli kolik let nebo co (první tři série se to držilo v počtu desítek dní snad).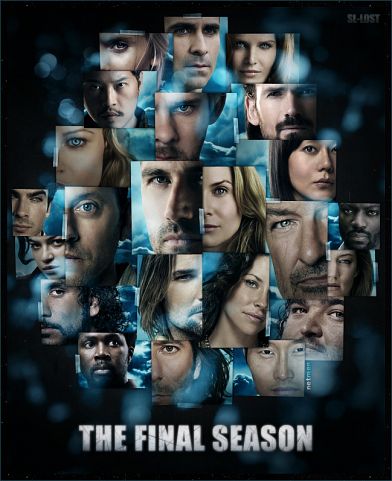 Konec
Pak už to, co se stalo, se vlastně dost možná nikdy nestalo, protože teď už nebyly flashforwardy, ale nějaký alternativní svět, kde se letadlo jen zakymácelo a ostrov byl pod vodou. V tom letadle seděl i Desmond třeba a vlastně pracoval pro Widmora a byli kámoši a ta jeho Penny byla ta, co pobíhá po stadionu.
Vševysvětlující příběhy (proč je Richard nesmrtelný, kde se vzal Jacob) řekly něco (kde se vzala loď, kdo rozbil sochu), ale ne třeba, co ta čtyřprstá socha měla být nebo kde se teda vzala ta "matka" nebo kdo byli ti jiní lidé…
A způsob, jakým začali ke konci dělat pořádek v postavách (tebe podříznu, protože seš nová, tebe zastřelím, protože to chci udělat už dlouho, teď tu máme ruce z Titanicu...) - no fuj.
No a i ten úplný konec jsem nějak nestihnul asi :) Takže ta nesmrtelnost měla nějaké dva levely, kde v jednom se nedá vůbec umřít (Richard, zrůda) a v nižším se jen nestárne (Jacob)? A když to odšpuntovali, tak o to přišli a proto dobro zvítězilo? A zvítězilo?
A proč teda v tom nebi (nebo co) byli všichni i ti, co nikdy na ostrově nebyli (Penny, letadlo)? Nebo ten ostrov byl nebe?
A pokud se vám zdá, že jsem se asi zbláznil nebo opil – ne, přesně tohle z toho seriálu já mám :). Možná se někdy kouknu na celý znova (no, nevím…) nebo si aspoň někdy pročtu Lost.cz.
V jiném seriálu (30 Rock) si dělali srandu, že to všechno byl jen Hurleyho sen, že to Jenně řekl opilý scénarista. Změnilo by to něco na tom konci? Asi ne.
Jistě víme jedinou věc - kdo teda s kým tvořil pár (Juliet a Sawyer, Jack a Kate).
Jenom tři poslední poznámky:
Prý jsou tři alternativní konce. Chci je vidět. Některý by mohl být lepší a ten si vyberu :).
Já si říkal, že jestli otevře dveře a tam bude záře, tak to bude "au!". Bylo.
To zavření oka. To byl kýč! (Že jo?).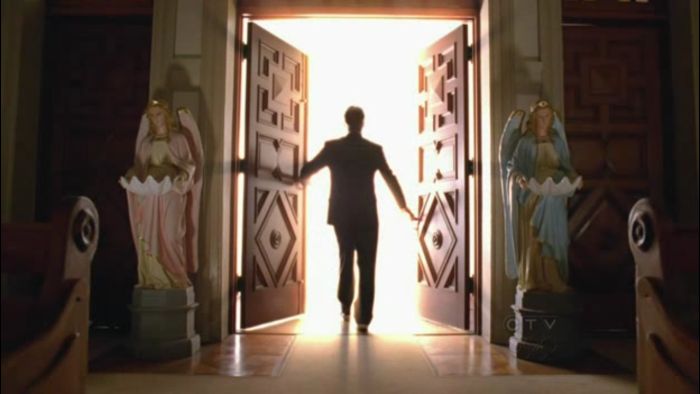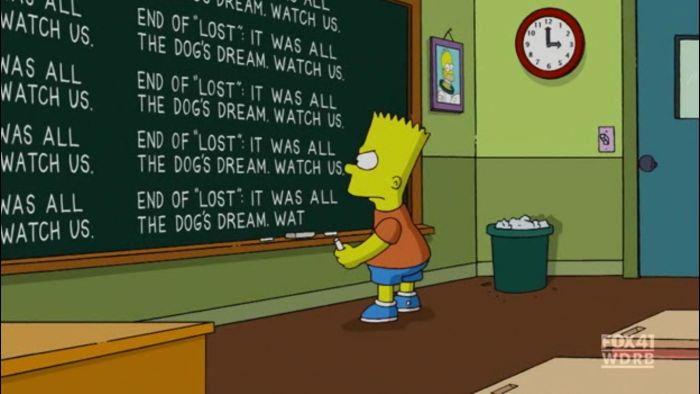 sobota 25. května 2010, 01:19 - 29199× shlédnuto - RSS komentářů - tagy: ztraceni lost televize
---
Reklama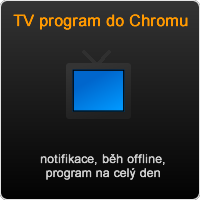 Reklama
Kvalitní domény, levný webhosting
Vyzkoušejte spolehlivý Český hosting. www.cesky-hosting.cz
Facebook tipy
Moje weby
---