zář 06 04
| | |
| --- | --- |
| Datum a čas | pondělí 4. září 2006, 15:34 |
| Tagy | nova televize lost ztraceni |
| Komentáře | 7 (přejít na komentáře, přidat nový, sledovat pomocí RSS) |
| Přečteno | 32268× |
| Popis | V neděli začala Nova vysílat seriál Ztraceni (Lost). Přiznávám, že jsem se prvnímu dílu vyhnul záměrně – celou první sérii jsem viděl před začátkem prázdnin (o to větší div, že toto zkouškové bylo klidnější než přechozí :)). |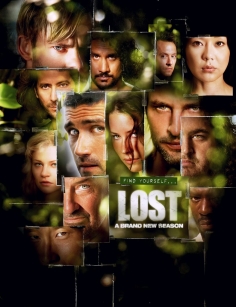 Důvodů, proč Ztracené na Nově nemusím, je víc:
Ztraceni IMHO nejsou seriál, na který se dá koukat víckrát. Třeba Červený trpaslík snese neomezeně opakování (když je mezi nimi delší čas), Simpsonovi (víceméně) taky, s MASHem je to horší, tam už bylo překročeno to 'neomezeně'. Ve Ztr. nejsou nějaké zajímavé hlášky, spíše jde o záhady – když se např. vysvětlí vysílačka, kterou končí pilotní díl, jsou už tou dobou tři další a zajímavější věci. I když je pravda, že při opakovaném shlédnutí si možná všimnete detailů, jako třeba proč John Locke tak divně civí do trosek apod.
Český dabing se mi nelíbí. Ne, že bych patřil mezi lidi, "kteří přece dají vždy přednost originálu", ale nějak se pak stejně víc než na děj soustředím na to, že obřího Hurleyho mluví Brandon Walsh. Stejně tak snad Sawyera mluví univerzální hlas padoucha z Věřte-nevěřte. A Sayidův přízvuk dabingem taky mizí.
Reklamy. Sice je Nově ani moc nevyčítám, nějak to zaplatit musí, ale přibližně od dob Velkého Bratra začaly české televize dohánět západní (dřív ještě nezačínal pořad v 20 v 20:10 a první reklamy byly po půl deváté a ne v 20:25 a bylo jich 10 a ne 20 a upoutávka na film byla jedna a ne tři :)).
Spíš mě ale udivuje, proč Nova zařadila Ztr. takle divně. Neděle večer je mj. doba, kdy studenti dohánějí věci, které původně chtěli udělat přes víkend (pondělní písemka z chemie), menší už musí jít spát… A určitě by Nova zaujala například 'týdnem s Lost' jako třeba dříve dávala milionáře.
Ale jinak se jim podle mě reklama docela podařila, dokonce i web k seriálu, který většinou čerpá z fanouškovského Lost.cz,. Jen web Novy místy zbytečně odhaluje, co se bude dít dál (na lost.cz se radši nekoukejte, pak je ten seriál nuda :)).
Já musím počkat do 4. října, kdy bude ABC dávat 3. řadu :-)… Ale něco mi říká, že až se v seriálu objeví zajímavější záhady (čísla, poklop), tak vzroste provoz v torrentu :).
sobota 4. září 2006, 15:34 - 32268× shlédnuto - RSS komentářů - tagy: nova televize lost ztraceni
---
Reklama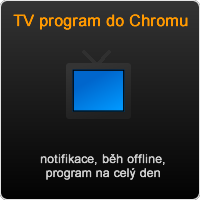 Reklama
Kvalitní domény, levný webhosting
Vyzkoušejte spolehlivý Český hosting. www.cesky-hosting.cz
Facebook tipy
Moje weby
---