lis 07 04
"Zachrání" v titulku zní možná přehnaně – když nebude WAP skoro nikdo používat, tak se toho tak moc neděje. Je to jen další cesta, jak přistoupit ke službám, které stejně existují v normální internetové verzi.
Stále mě ale udivuje, jaké množství lidí na mě kouká jako na mluvící opici, když jsem schopný najít třeba jízdní řád v mobilu. Samozřejmě, každý den to nepoužívám, ale když už WAP otevírám, tak mi ta informace za těch pár korun stojí.
O to je lepší, že O2 má svůj wapový portál (O2 Active) nyní zdarma (až na výjimky jako tapety a erotika) a jde o trvalou akci a ne nějaké "zkuste si na měsíc". Skoro mě až udivuje, co všechno zadarmo je – nic, co by mi v mobilu chybělo, mě nenapadá, spíš naopak. Ruku na srdce – kdo si potřebuje číst každou chvíli, co se právě stalo vě světě? Tak při hodně dlouhém čekání na zastávce (zadarmo to ale je taky). Ale…
jízdní řady (MHD i standardní) – super
mapy – dokonce i s obrázky a nějakým základním plánovačem
telefonní seznam – nepamatuji, kdy jsem ho využil naposled, ale určitě to je stále užitečná služba
firmy – sice stále chybí lákavé pohodlí třeba iPhonu, ale spolu s mapami je to přesně to, co se tak slibovalo od UMTS a co tiše přišlo a teď to jen čeká na slávu (najdi nejbližší pizzerii u ulice XY). Mimochodem, hlavně od toho si slibuje O2, že to WAP zaplatí.
dopravní zpravodajství – když je to zdarma, proč se nekouknout :)
slovníky – každodenní využití ne, ale je fajn vědět, že to tam je a je to zdarma
programy kin – nevím, jak moc potřebujete vy mít program kin v mobilu, ale může se to hodit, jak slovníky
e-mail – na posledním místě je proto, že zdarma je jen od Centra. Ale moct napsat mobilu e-mail a k tomu zadarmo, taky bezva :)
Naopak služby, u kterých mě překvapilo, že vůbec na WAPu jsou a ještě k tomu zdarma:
seznamky (proč na WAPu?)
Lidé.cz (navíc od Seznamu)
Xchat
vtipy
TV program

Myslím, že je škoda, že většina uživatelů má pravděpodobně WAP spojený jen se zbytečným tlačítkem, které, když se zmáčkne, začnou nabíhat peníze.
Kdyby přišlo O2 s nějakými krátkými "příběhovými" reklamami, kterými by úspěšně vysvětlilo, že to je zdarma a opravdu užitečné (Člověk kouká na anglické slovo, nerozumí, vytahuje mobil, hned ví – Slovníky v kapse. Zdarma jen v síti O2) - podobných příkladů by byly desítky a opravdu by mohly zaujmout a vysvětlit, že takle WAP smysl má.
Ne jako v době, kdy WAP začínal a všude byly billboardy Jsem příliš sexy na internet v počítači. a nic neříkající reklamy na juice. Přitom šlo o velmi převratnou službu, navíc v době, kdy nebyl internet tak moc rozšířený.
Myslím, že zbývající operátoři na to asi nějak reagovat budou - třeba pro mě by byl WAP zdarma dobrým důvodem, proč si při jinak stejných cenách zvolit toho operátora.
pondělí 4. listopadu 2007, 01:14 - 17907× shlédnuto - RSS komentářů - tagy: o2 mobil
---
Reklama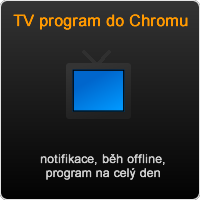 Reklama
Kvalitní domény, levný webhosting
Vyzkoušejte spolehlivý Český hosting. www.cesky-hosting.cz
Facebook tipy
Moje weby
---