úno 07 28
| | |
| --- | --- |
| Datum a čas | středa 28. února 2007, 20:34 |
| Tagy | vista microsoft |
| Komentáře | 10 (přejít na komentáře, přidat nový, sledovat pomocí RSS) |
| Přečteno | 24425× |
| Popis | Ode dneška by se měla prodávat česká Windows Vista - reklamy Microsoftu se začaly po Praze objevovat už začátkem týdne. Zatím jsem si všimnul jenom jednoho formátu (možná je jediný) – na zastávkách MHD. |
Viděl jsem čtyři reklamy:
Vista jsou tu…
3D přepínání aplikací
Štít (asi firewall…)
Vyhledávání
Ale je vidět rozdíl - když vyšla MS Windows 95, byla o nich krátká zmínka ve zprávách. Uplynulo přes deset let a Windows Vista už mají reportáž delší (o iPhonu byla i diskuze ve studiu) a dokonce i reklamy v ulicích. To "Wow" mi nějak připomíná start českého Vodafonu ((něco jako Více ze života, ale to je zrovna slogan Eurotelu). Now.), tam to ale vzdali poměrně rychle :).
Fotky foceny Razrem V3i, dneska ráno na Hradčanské.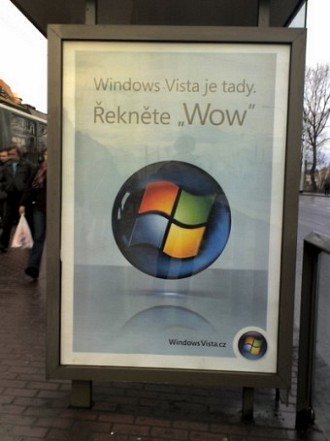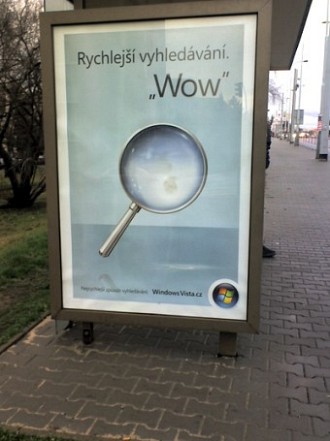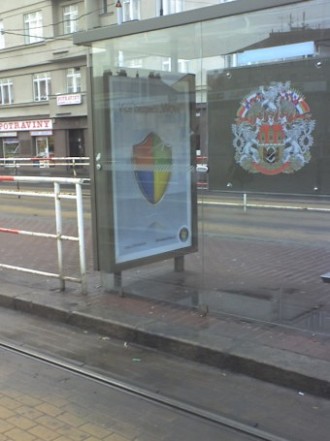 Odkazy
pondělí 28. února 2007, 20:34 - 24425× shlédnuto - RSS komentářů - tagy: vista microsoft
---
Reklama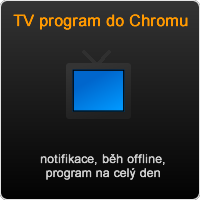 Reklama
Kvalitní domény, levný webhosting
Vyzkoušejte spolehlivý Český hosting. www.cesky-hosting.cz
Facebook tipy
Moje weby
---