říj 11 07
Google Analytics
Jednou z novinek v GA je nyní real-time dashboard, o který můžete zažádat ve formuláři tu.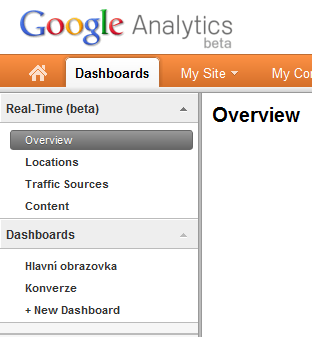 Dashboard samotný je oddělený od jiných funkcí, není to tak, že by všechny metriky ukazovaly aktuální stav.
V realtimu najdete:
počet aktuálních návštěvníků (kolik % je nových a vracejících)
počet zobrazených stránek za poslední půl hodinu po minutách a poslední minutu po vteřinách
top refererraly a klíčová slova
nejnavštěvovanější stránky
zeměpisnou polohu návštěvníků (města, země)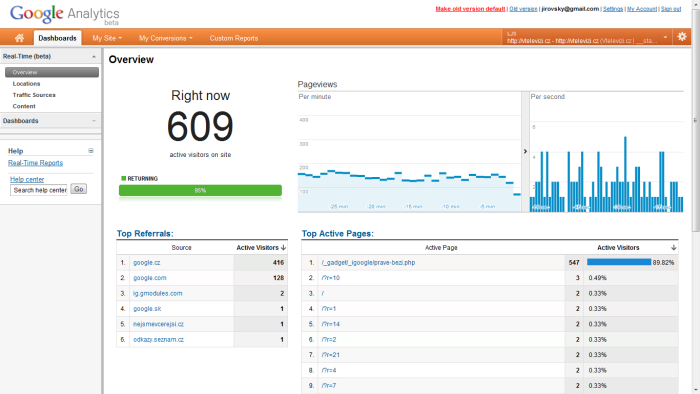 Funkce je to určitě užitečná, velkou výhodou je, že nemusíte vkládat žádný další měřící kód. Taky se ty hlavní věci (Proč mi najednou vzrostl provoz? Od kdy nejde můj web?) dozvíte hned.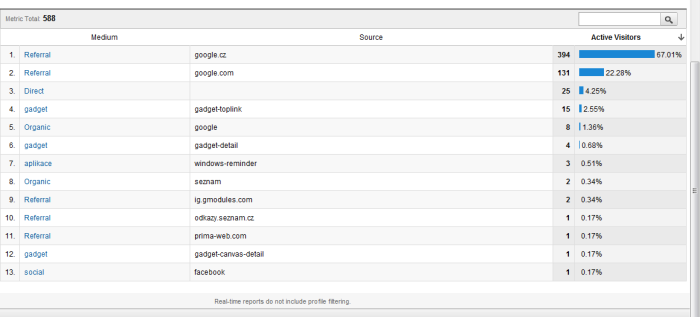 Některé jiné nástroje ale zvládnou v reálném čase počítat i parametry jako je bounce rate podle zdroje, konverze podle kampaní atd.
Nevýhodou také je, že i když máte více profilů s různými filtry, realtime dashboard je zatím nerozlišuje – i když mám zvolený profil, který má brát jen standardní web, v dashboardu je vidět i provoz gadgetu (jablka+hrušky).
Uvidíme, jestli se objeví nějaké další funkce před velkým spuštěním.
Histats
Histats jsou taky poměrně zajímavé statistiky - výhodou je, že například základní parametry návštěvnosti z nich vyčtete rychleji než GA. Zajímavá je také snaha odhadnout zbytek návštěvnosti.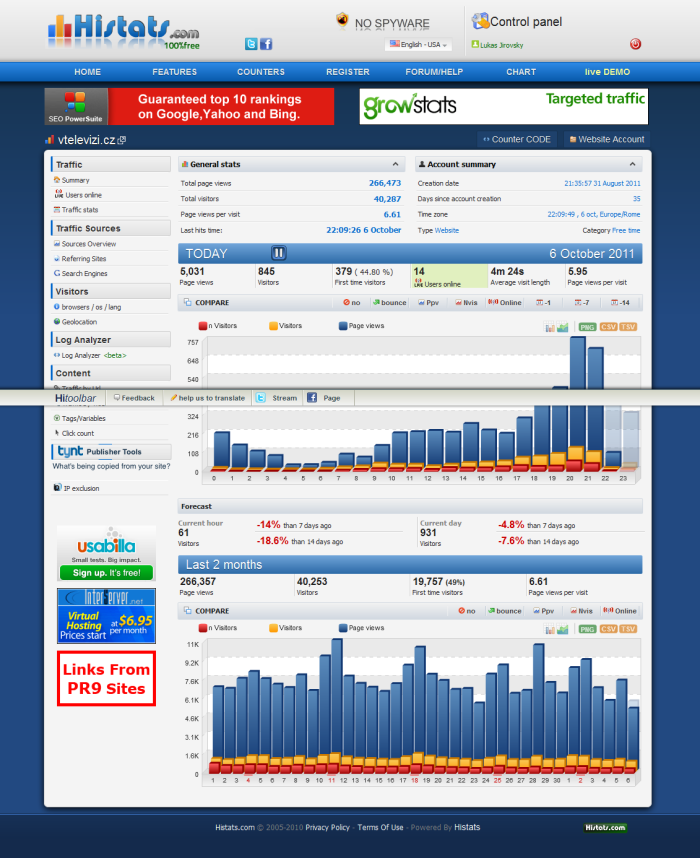 Histats jsou příkladem nástroje, kde máte všechny metriky k dispozici hned - je vidět, jakou bounce rate mají jednotlivá slova atd.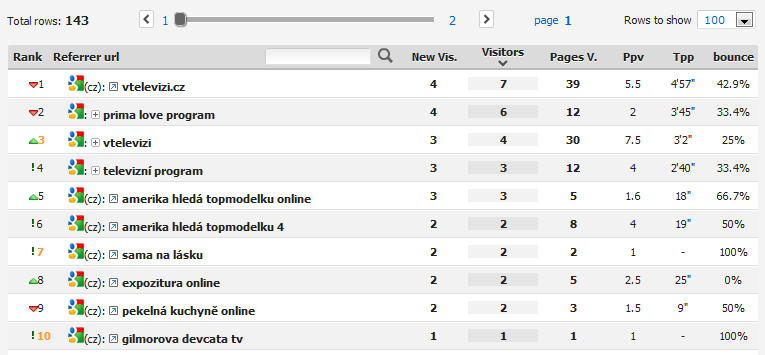 Pomocí propracovaného Log Analyzeru lze dopodrobna špehovat návštěvníky.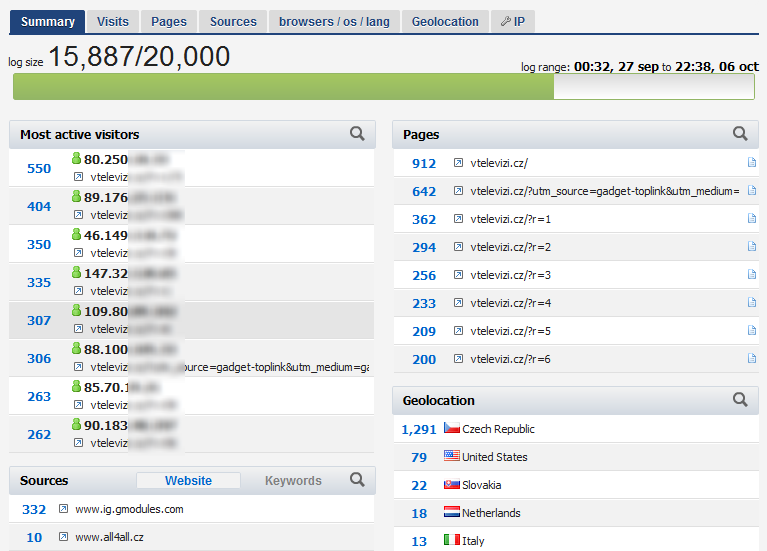 Jinak je v tom nástroji ale něco, co ve mně úplně nevzbuzuje důvěru :) - možná je to flashovým logem a všudypřítomnými bannery, možná zvláštní cenovou politikou (100% zdarma - proč?). Taky si příliš nerozumí s kampaňovými parametry GA a nenašel jsem rozumné nastavení cílů (možná tam někde v hloubi je, ale nemají je zmíněné ani ve features).
Já ho jdu z webu sundat, můžete mu ale dát šanci a podívat se na live demo.
pondělí 7. října 2011, 10:04 - 30452× shlédnuto - RSS komentářů - tagy: google_analytics analytika webdesign weby
---
Reklama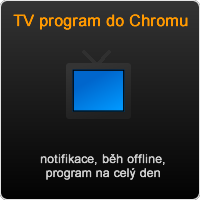 Reklama
Kvalitní domény, levný webhosting
Vyzkoušejte spolehlivý Český hosting. www.cesky-hosting.cz
Facebook tipy
Moje weby
---