bře 16 05
Po několika dnech v New Yorku zakončených natáčením Show Johna Olivera jsme se vypravili autem do Washingtonu a pak na skok do Kanady (Toronto a Niagárské vodopády).
Mobil
Důležitost lokálního mobilu jsem zmiňoval už v minulém zápisku, zapomněl jsem ale zmínit jednu zásadní věc – powerbanku. Můj iPhone 6 Plus po roce a půl intenzivního používání už vydrží stěží jeden den, na cestě s věčným focením a hledáním v Google Mapách je to tak půl dne. Řešením tedy byla powerbanka Powerseed z Alzy.
Zajímavou věcí ale je, jak powerbanka vypadá na letištním rentgenu. Zatímco cestou Budapešť → Berlín či Berlín → New York s ní žádný problém nebyl, na obyčejném hodinovém letu Washington → Toronto už poměrně ano, protože to byla pořádná pravá americká kontrola. No a powerbanka vypadá na rentgenu asi jako 6 buřtíků propojených drátky. Sám jsem se trochu lekl, když jsem viděl fotku svého batohu a na zlomek vteřiny mě napadlo "opravdu jsem měl svůj batoh pod kontrolou celou dobu já?", pak mi ale došlo, odkud vítr fouká. Jako jo, je to pochopitelné, prostě baterie, ale vypadalo to jako ilustrační obrázek, že výbušniny do letadla nepatří. Každopádně zevrubnou kontrolou prošel naštěstí jen batoh a kdybych netrpěl takovou úctou k TSA officerům (možná bych v tomto případě použil výraz "připosranost"), byl bych si tu obrazovku vyfotil.
K mobilu bych ještě zmínil, že T-Mobilí 50 dolarový prepaid v Kanadě neroamuje (datové spojení se nenaváže a pokus o hovor skončí "ta-da-da-da-dam! nemáte peníze"). V různých reklamách operátoři často píší, že roaming v Kanadě a Mexiku je zdarma, ty dva dny se ale na wifinách daly přežít bez problémů (s offline natahanými mapami). Navíc to i trochu pomohlo, protože v polovině výletu už mám prodatováno 1,8 GB z koupených 5ti.
Také, když jsem na jednom billboardu v Atlantic City (mezi "Zkuste štěstí v našem casinu!" a "Půjčte si od nás peníze!") našel sdělení "Potřebujete pomoct s gamblerstvím? Pošlete SMS 800gambler na toto číslo", vedlo to k SMS chatu s terapeutkou Cynthií, který nám vydržel až k Philadelphii a která mi vysvětlila, že mé občasné sázení Šťastných 10 není vysloveně problém, ale občasný "Gambler Anonymous Meeting" by mi prý neuškodil. (For record: já byl spolujezdec.)
Doprava
Kromě toho, že chodíme pěšky (případně v NY samozřejmě metrem), tak na letiště/z letiště to taxíka chce – vše samozřejmě řeší Uber. Jak doma se taxíkům vyhýbám, jak to jde a radši si cestou domů po půnoci užiju půl hodinku v noční tramvaji, v cizí zemi je neřešení hotovosti, objednávání přes nějaké číslo atd. natolik sympatické, že nemá cenu zjišťovat alternativy.
Zmínku na blog si taky zaslouží, že jsem už i úspěšně řídil. Samozřejmě jsem si to chtěl vyzkoušet a nespoléhat se jen na Vaška, jen jsem čekal, že první lekce bude tak nějak klidnější a třeba na dálnici s postupným vjezdem do města a ne sám v podvečerní špičce ve Washingtonu asi míli od Bílého domu.
Ale když si holt bratr z věčného chození pořídí něco jako začínající zánět achilovky, je nutné se obětovat, nechat ho odpočívat ve Starbucks na kraji města a dojít pro auto do parkoviště v centru sám. Nic zajímavého se nestalo, po první minutě lehčí nervozity to šlo bez problémů. Stačilo pochopit, že dvojitá čára není tak zásadní značení jako u nás, semafory jsou až za křižovatkou a že – minimálně ve Washingtonu – musí nejpravější pruh na křižovatce vždy zatočit doprava (cedule "Right lanes must turn right" to tvrdila poměrně jasně a možná jsem se mohl dovtípit i o křižovatku dřív). Pro klid duše je nutné troubení považovat za přání hezkého večera a iPhone tu získává nové schopnosti, takže po minutě stání v zácpě mobil pronesl "na této cestě se vyskytlo zdržení, po potvrzení této nové cesty ušetříte 4 minuty".
Placení
Samozřejmě bych se nechtěl povyšovat nad zemi, ze které pochází VISA, ale takový bordel v placení, jako je na tomto kontinentu, jsem ještě neviděl. Sice jsem už slyšel historky o tom, že i v sousedním Německu občas nejde každá platební karta všude, ale v USA/Kanadě to dotáhli k dokonalosti. Kanada tedy vypadá trochu kulturněji, tam funguje bez problémů i přiložení (MasterCard PayPass), ale zase v Kanadě se v některých obchodech setkáte s minimálním obnosem pro platbu kartou ($10 CAD).
Doma mimochodem platím skrze kartu i kafe za 7 Kč. A ne proto, že bych byl takový vůl, ale protože takle ta služba funguje a chce fungovat (nějaké propojení automatu na kafe s platební kartou a mobilní aplikací skrze QR kódy).
Vrcholem pak bylo u pokladny obchodu s logem MasterCard u vchodu, že tady neberou kreditní karty (jen debetní) a že každá karta, která má na sobě hologram světa (jako debitní karta N26) je prostě kreditní a nebudeme se o ničem bavit a ani nic zkoušet. Ale nechci znít nějak rozhořčeně, spíš je to něco jako hrdost, že v ČR funguje normálněji spousta věcí – např. tedy placení.
Ubytování
V Torontu jsme také strávili dvě noci v obchoďáku – prostě motel/hotel v posledním patře, kam se vyjede po eskalátorech. Jinak to byl ale dost standardní motel – původně jsem chtěl použít výraz lowend, ale to bylo před návštěvou Motelu 6 v Detroitu, to je trošku nejnižší snesitelné dno (Číňani nechtěli alespoň peníze za wifi). A samotné bydlení v obchoďáku zní hrozně prakticky, ale neb to bylo v Chinatown, tak obchody s čímkoliv byly lehce ohavné a pro takový kulturní zážitek není nutné letět do Kanady a stačí se v Praze projít do holešovické tržnice nebo Sapy.
Jídlo
Stejně tak z foodcourtu v čínském obchoďáku se mi sice původně radostně rozšířily zorničky (přeci jen v Praze nejsem 4sq starostou několika čínských restaurací omylem), hned první srážka s autentickou čínou byla přiliš bolestivá. Chápu, že pražská (nebo evropská) čína prostě není čína, ale široké nudle, které ve mě vyvolávaly chuť pneumatik (nevím, kam chodím na ta přirovnání, ale tak nějak pneu určitě chutná) a masové koule, které měly pachuť rybí hlavy… No prostě dál už jen McDonald a Burger King. A zatímco Vašek se stravuje relativně na úrovni a jí samé saláty, já se cpu tradičním FF na 100%.
Fastfood jídlo je podle očekávání tak nějak stejné a nemůžu mu nic vytknout, ale místní cukerné nápoje jsou opět zajímavý zážitek. O třešňovo-vanilkové pepsi už jsem se zmiňoval minule, sbírku bych rozšířil o dva nové nápoje. Mountain Dew je asi tonik (podle chuti), ale barevně to vypadá jak moč, každopádně pít se to dá. Ohavnost, která by na sobě měla mít varování, je Root Beer. Vypadá to jako kola a smrdí to jako kola, do které byl přidaný bratrův krém na bolavou nohou. A je to hnus. Ale vypít jsem to musel, abych si mohl do bezedného kelímku načepovat obyčejnou kolu pro spravení chuti. A tuhle nechutnou chuť tu mají mimochodem i místní Orbitky.
Závěr
Toť asi ty nejvýraznější zážitky z Toronta a Washingtonu. Ale kdybych si tu psal tradiční cestopis, tak ve Washingtonu je jen pár politických pamětihodností (Bílý Dům, Lincolnův a Washingtonův pomník, Kapitol), na které se člověk koukne zvenku a jinak je to dost nuda (proti NY třeba). A Toronto má CN Tower, ze které by sice mohly být po tmě krásné fotky, ale to by ji domorodci nesměli tak hrozně nasvítit (hlavně zevnitř). Dát za vyhlídku na noční Toronto několik rozsvícených televizí s reklamní smyčkou, to prostě bolí (viz obr).
pondělí 5. března 2016, 04:57 - 36799× shlédnuto - RSS komentářů - tagy: cestovani
---
Reklama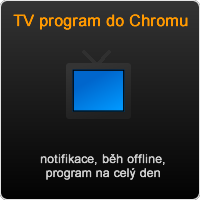 Reklama
Kvalitní domény, levný webhosting
Vyzkoušejte spolehlivý Český hosting. www.cesky-hosting.cz
Facebook tipy
Moje weby
---