úno 16 27
Výlet do USA – díl 1.
Cesta a pár postřehů z New Yorku
Třítýdenní výlet do USA je dobrou příležitostí, proč po dlouhé době zase něco napsat na blog. Samotný cestopis nechám rád na bratrovi, se kterým jsem na výlet vyrazil, stejně tak na nějaké skutečné cestovatelské rady jsou asi větší odborníci…
Plán je být do neděle v New Yorku, pak vyrazit na cesty dále, třeba bude další zápisek.
Cesta do USA
Vzhledem k tomu, že celý výlet odstartovaly v říjnu výhodné letenky z Budapešti přes Berlín do NY z Cestujlevně.com (za asi 7 tisíc, zpáteční), bylo jasné, že cesta musí být trochu utrpení. Nakonec nejhorší zážitek z celé cesty byl asi hned autobus Praha Florenc → Budapešť, ale jen do té chvíle, než jsem někde kus za Brnem přišel o souseda. Ten nedal, jak někdo poblíž chrápe a dostal po urgencích u stewarda místo vpředu. Tím jsem získal dvě sedadla pro sebe (a chuť chrápající osobu obejmout vděčností) a pak už to šlo. Jen asi není normální na trase Praha → NY nasbírat welcome SMS "Vítejte na Slovensku / v Maďarsku / v Německu".
Samotný vstup do země prošel od roku 2012, kdy jsem byl v USA naposledy, výrazným upgradem – nově obsahuje self-check-in ESTA budky, takže normální postup "vystát si dlouhou frontu na úředníka → ukázat mu pas → věnovat otisky → pokecat si na nějaké konverzační téma typu "a čím pak se v té Evropě živíte za práci?" (2012) se mění na "vystát si dlouhou frontu na kiosek → ukázat pas kiosku → otisky věnovat kiosku → dostat lísteček jak balíček v Alze → vystát si středně dlouhou frontu na úředníka → předat mu lísteček a pas → pokecat si na téma "kolik peněz si vezete s sebou?" (2016). Prostě pokrok nezastavíš…
Ubytování
Vaškem vybrané AirBnB v Brooklynu je fajn, nedá se mu vytknout snad nic, jen bych asi ocenil trochu více důvěry od pana domácího. Mít na dveřích "Zkontrolujte při odchodu nastavení A/C" je užitečné (mimochodem Nest termostat!), mít na odpaďáku napsáno "Garbage", to už i mě trochu podceňuje…
K metru na Manhattan to je asi 7 minut a po cestě kolem jsou 2 různé obchody, kde se dá za dolar koupit a namíchat dobré kafe.
Banka
Pro jistotu jsem jel vyzbrojen spoustou karet (když si člověk veze v hotovosti $40, tak to nějakou zálohu chce) od všemožných kombinací Visa/MasterCard, kreditní/debetní atd. se na všechno osvědčil německý Number26 a česká Zuno kreditka. Na to, abych pochopil, kdy se kartou projíždí (swipe), kdy se vkládá (čip) nebo dokonce, kdy by mohlo projít bezkontaktní placení, bych tu asi musel být déle než jen na výlet, takže tak každá třetí platba skončí nějakým Card declined, protože zapomenu lhát v otázce Credit/Debit nebo ji vložím místo protáhnu, ale nakonec to nějak projde.
Telefon
Jak tvrdila uvítací SMSka, cena za 1 MB dat v roamingu je 75 Kč / 200 Kč (už nevím, co z toho bylo Vaškovo O2 a co můj T-Mobile), každopádně obě cesty do chudobince se liší už jen drobně rychlostí a nikoliv řádem.
O důležitosti připojeného smartphonu na dovolené (obzvláště v civilizaci a ne někde u moře) snad netřeba diskutovat, už jen kvůli Google Mapám.
Než ztrácet čas nějakým dlouhým zjišťováním, který virtuál nabízí o trochu lepší podmínky, přišli jsme do místního T-Mobilu, koupili si nějaký prepaid za $50, ve kterém je 5 GB na LTE na 30 dní (a neomezené volání v USA a pak snad neomezená data na 2G/3G; tipuji, že bude příležitost to vyzkoušet). A taky příběh o tom, že normálně tam je méně dat, ale my jsme od pohledu sympaťáci, tak nám data přidá).
Čísla se tu ale asi točí hodně, nějaký Robert se mi vytrvale vnucuje, kam má dovést to objednané jídlo, do toho ještě 2 různé omyly (za 3 dny).
Konečně si ale můžu vyzkoušet hlasovou schránku tak, jak jí Apple před těmi dávnými lety zamýšlel. Takže přátelé, vypadá takto – není to jen tlačítko, co vytočí 3311:
Jídlo
Za zatím stále neokoukaný zážitek považuji "Pepsi Cherry Vanilla", která chutná jako smíchání třešňové a vanilkové CC, a "Froot Loops" – cereálie, které A) jsou zdravé asi jako skok ze skály B) chutnají jako Besipky/Lipo v mlíce a takovým zvláštním způsobem po nich brní jazyk.
Fotky
Alespoň něco seriozních fotek – 2 pohledy z Empire State Building, Times Square… Průběžně z mobilu mám fotky na Instagramu.
středa 27. února 2016, 16:39 - 12838× shlédnuto - RSS komentářů - tagy: cestovani
---
Reklama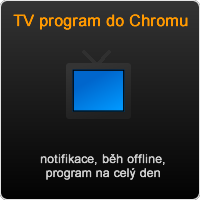 Reklama
Kvalitní domény, levný webhosting
Vyzkoušejte spolehlivý Český hosting. www.cesky-hosting.cz
Facebook tipy
Moje weby
---