dub 12 01
Na základě dlouhodobého měření probíhajícího na TV programu vtelevizi.cz od května 2011 do března 2012 lze objektivně vyhodnotit, jaký vliv má počasí na chování návštěvníků na webu.
Jak se počasí sledovalo?
Aktuální venkovní teplota (Praha) byla v Google Analytics ukládáná ke každé sledované stránce pomocí vlastních proměnných (na úrovni stránky) – jde tedy o velmi přesné měření, přesnější než by bylo například porovnání s průměrnou teplotou během roku – jsou zachyceny i změny behem dne (ať už jde o aktuální teplotu či například déšť).
Sledovány byly:
"typ počasí" – jasno, oblačno, sníh, déšť…
aktuální venkovní teplota
Samozřejmě nelze jednoduše porovnat počet návštěv a teplotu, teploty nebyly v průběhu měřených 11 měsíců rozloženy stejně, ovšem cenné údaje poskytnou počítané metriky jako je míra opuštění, procento nových návštěv apod.
Jaké jsou výsledky?
Na době trvání návštěvy se aktuální teplota projevuje a to ne málo. Pokud je pro vás důležité, aby návštěvníci trávili na vašem webu co nejdelší dobu, pokuste se zařídit venkovní teplotu minimálně nad 10 stupňů. Jde o poměrně překvapivé zjištění, uvážíme-li, že zde nebyly měřeny přístupy z mobilních telefonů.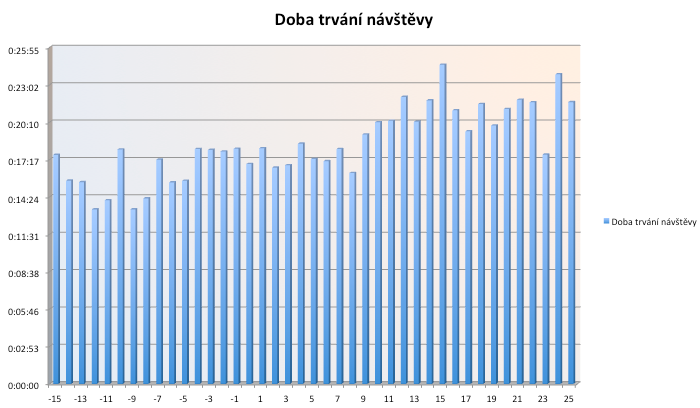 Podobně vzrůstá také počet zobrazených stránek na jednu návštěvu a klesá bounce rate.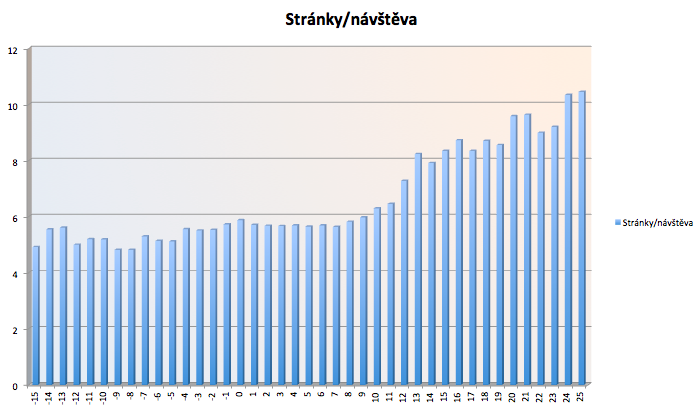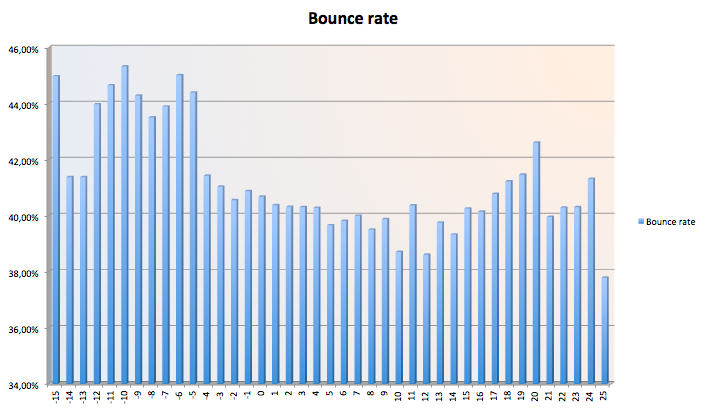 Na době trvání návštěvy se projevuje i samotný typ počasí – pokud venku sněží nebo je mlha, návštěvníci na vašem webu zůstanou déle. Nejvíce stránek si ale návštěvníci projdou v případě, že venku prší.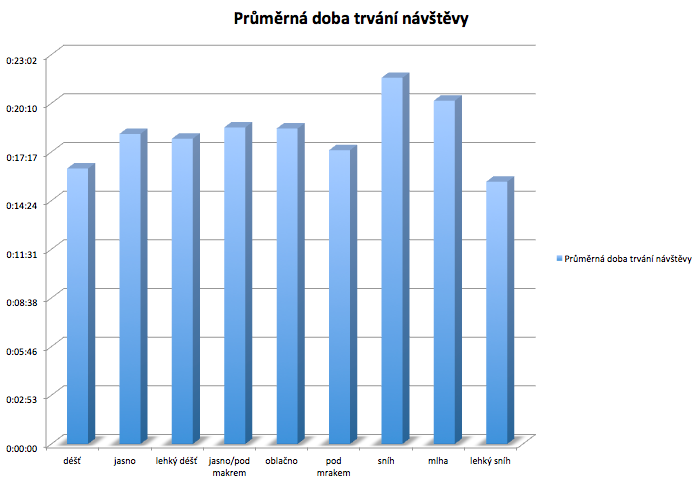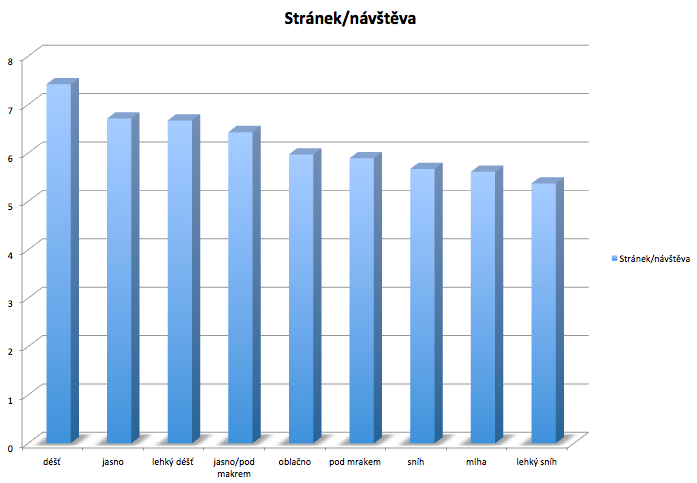 ---
Není náhoda, že tento článek vyšel 1. dubna. Samotná data nejsou vycucaná z prstu, opravdu se data posílala data o počasí ve vlastních proměnných v Google Analytics.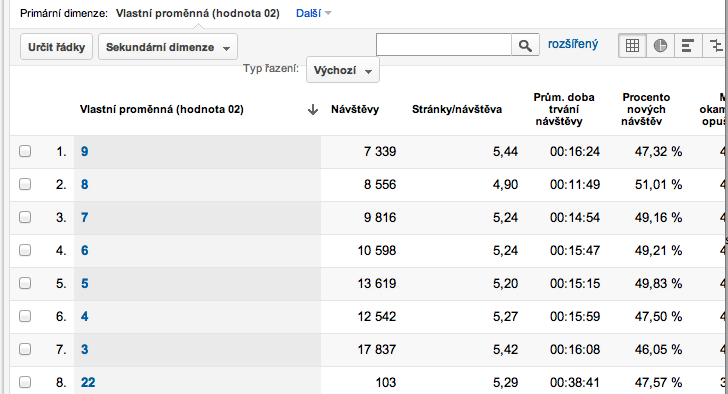 Jde o pěkný příklad toho, jak se různé externí informace dají použít ve vyhodnocování dat z GA. Kdybyste ale chtěli brát výše uvedené grafy vážně, nezapomeňte na takové detaily, jako že v noci je větší zima. Nebo že se bounce rate a P/V měnily dlouhodobě kvůli jiným úpravám na webu.
Pokud ale neprovozujete třeba sněhové zpravodajství, asi opravdu nepotřebujete znát aktuální venkovní teplotu v GA a její dopad na návštěvnost :).
Vtípek GA
Navíc, když je ten apríl, tak si Google připravil vtip i v Google Analytics - v grafu můžete zapnout, ať se přehraje na pianu (až uvidíte, dá to smysl).

pondělí 1. dubna 2012, 10:06 - 42565× shlédnuto - RSS komentářů - tagy: google_analytics webdesign
---
Reklama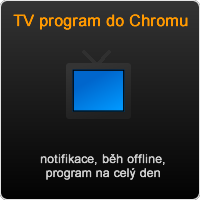 Reklama
Kvalitní domény, levný webhosting
Vyzkoušejte spolehlivý Český hosting. www.cesky-hosting.cz
Facebook tipy
Moje weby
---