srp 07 14
Možná jste četli u Michala Aclera článek o Moo kartičkách, pokud ne (a neznáte je odjinud) – za nemalý peníz ($20) si můžete nechat obrázky (nemusí být nutně z Flickru) natisknout na kartičky 3 × 7 cm. Tisk je velmi kvalitní, mj. se kartičky dají s úspěchem použít jako vizitky.
Stačí je ale podlepit nastříhanou magnetickou páskou a máte velmi profesionálně vypadající magnety na ledničku.
Nejde o můj nápad, poprvé jsem je viděl na Flickru na jaře (tag moognet) a když teď měli v srpnu dva kamarádi, co se navzájem znají, narozeniny, tak jsem vybral pár momentek a ozkoušel to.
Moo karty
Moo karty jsem si objednával už jednou v dubnu – sice jdou až z USA, ale od zaplacení PayPalem do doručení uplynul v obou případech týden. Samotné karty jsou uložené v tvrdé plastové krabičce, takže se cestou nemůžou poškodit. Celou obálku mi jednou úspěšně nacpali do schránky, jednou jsem našel jen lísteček, ať si je vyzvednu na poště.
To je k Moo kartám asi tak vše, možná jen poznámka, že i malé fotky ze Sony Ericssonu T610 (352×288px) vypadají přibližně použitelně (poznáte osobu, ale tisknout jen fotky z T610 by byla škoda peněz), fotky z RAZRu (1,3mpix) naprosto bez problémů. Velmi dobře vypadala i postava ze Simpsonů a to byl screenshot kvality a rozlišení obrázku z článku.
Magnetická páska
Sehnat magnetickou pásku vlastně není žádný problém, jen musíte hledat v papírnictví. Já si chytře řekl, že to budou mít v OBI (Něco takového by třeba mohlo držet dvířka u poliček, ne?), kde mi prodavač s pohledem "Ty za to nemůžeš." vysvětlil, že nic podobného nikdy nevedli. Takže v papírnictví, oni už budou vedět.
A poslední tip: nejlépe se mi osvědčilo nastříhat nůžkami 1cm širokou pásku na přibližně 0,5cm kousky a těmi pak kartu podlepit uprostřed. Naopak, když byly dva kusy po krajích, tak se magnety hůř sundavaly z ledničky.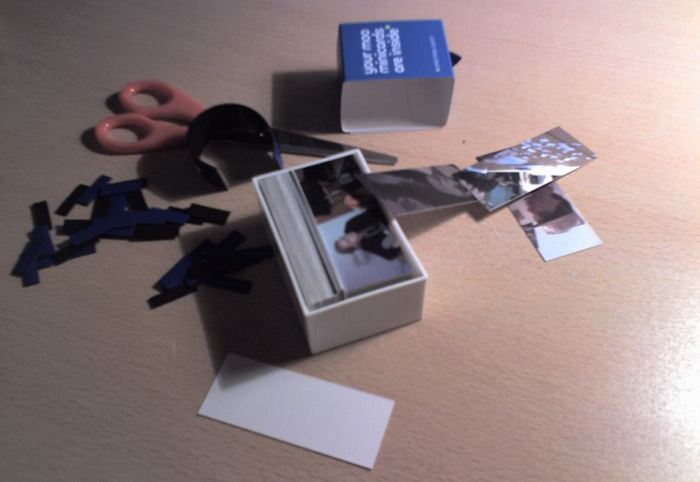 Reakce & cena
Co se týče mých kamarádů, tvářili se spokojeně :) – přeci jen každý nemá magnet s vlastní fotkou. Užitečnější je dávat magnety více lidem – Moo karet je v balení sto.
Cena (nakonec nebyla nižší než konvenční dárek, spíš naopak řekl bych):
| | |
| --- | --- |
| Moo karty | $20 |
| Poštovné | $5 |
| Magnetická páska | 100 Kč (1 Kč / 1 cm) |
| Radost obdarovaných | K nezaplacení |
pondělí 14. srpna 2007, 21:30 - 10061× shlédnuto - RSS komentářů - tagy: moo darek
---
Reklama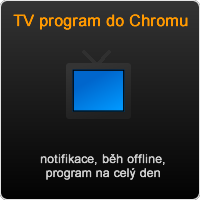 Reklama
Kvalitní domény, levný webhosting
Vyzkoušejte spolehlivý Český hosting. www.cesky-hosting.cz
Facebook tipy
Moje weby
---