lis 08 20
Vodafone bude mít 3G síť
Síť je sice malá, vypadá spíš jako větší test na lidech, ale asi vědí, co dělají. Jen to vysvětluje následující ceduli.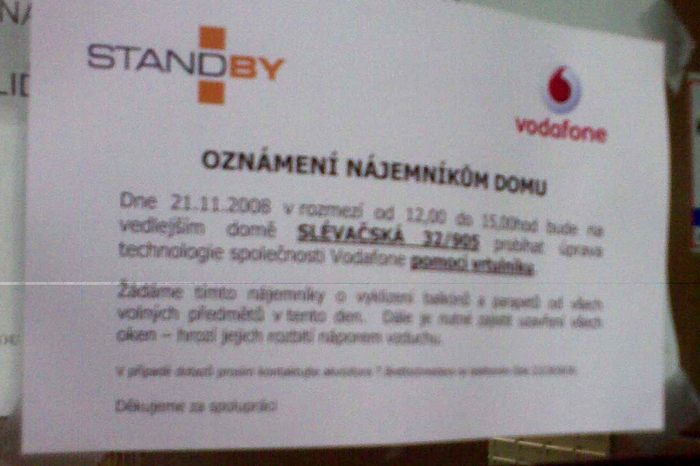 T-Mobile handover
Zaujala mě zpráva z webu T-Mobilu (přejdete-li z T-Mobile CZ do rakouského T-Mobilu nebo zpátky, tak se hovor nepřeruší a účtován je podle toho, kde začal). Jestli je to jen tak mimochodem důsledek nějaké chytré technologie, tak pěkné, ale jestli se kvůli tomu vynakládala nějaká větší činnost – proč?
Koncert Chinaski
Všimli jste si, jak se Nova ohromně vytáhla, co se týká internetu? Web Nova.cz s díly seriálů je opravdu rozsáhlý, pravidelně doplňovaný, má pěkný design a videoreklama je zatím jen na začátku a dál už ne. A jsou tam úplně všechny díly Ordinace, Pojišťovny a snad i většina Ulice a vůbec množství starých seriálů jako Světla pasáže… :)
Každopádně koncert Chinaski na TN.cz se jim povedl, poslední hodinu už mi ani nepadá :) (už jede v kuse přes hodinu a to na něj prý kouká přes 35 tisíc lidí). A jinak docela lituji, že jsem na něj nechtěl jít… :) A reklamu Vodafonu s on-line seznamováním v taxíku začínám nesnášet, pouštějí ji do toho přenosu každou chvíli (pořád tu samou).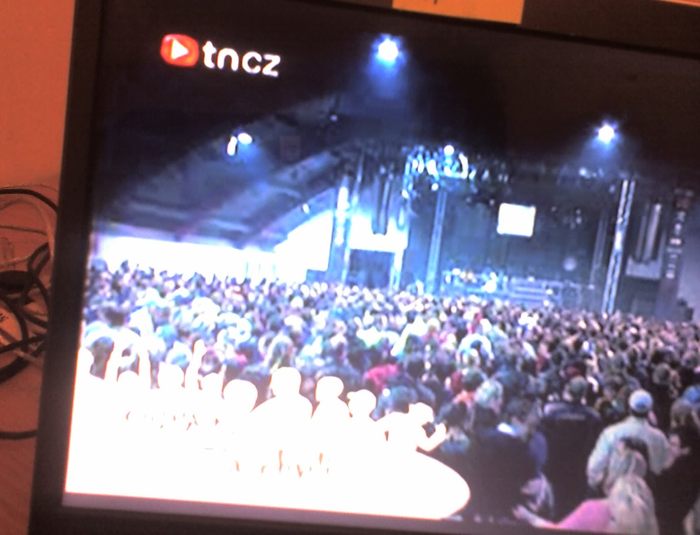 pondělí 20. listopadu 2008, 21:56 - 17951× shlédnuto - RSS komentářů - tagy: mobil televize
---
Reklama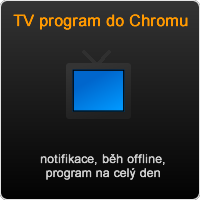 Reklama
Kvalitní domény, levný webhosting
Vyzkoušejte spolehlivý Český hosting. www.cesky-hosting.cz
Facebook tipy
Moje weby
---