bře 07 06
Myslím, že označení internetová televize teď ke Streamu docela sedí. Samotný vlastní obsah je přibližně stále stejný (pěkně sedí popis Šoust z rozhovoru na Lupě :)), ale ty reportáže jsou nyní alespoň přehledně srovnané (takže některým se lze vyhnout rovnout :)). Přiznávám, že po shlednutí reklamy na úvodní stránce ((…) Reportáže (…), které jinde neuvidíte!) mě napadlo něco jako "v to doufám".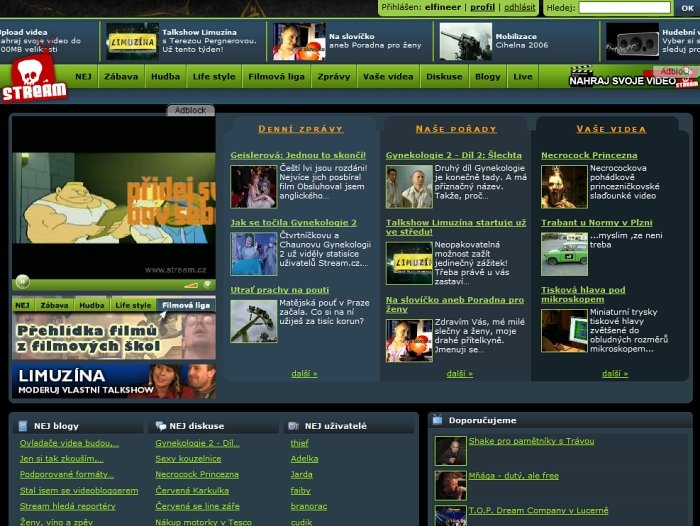 Nahrávání videa
Očekávanou funkcí, díky které je Stream označován jako české YouTube, je nahrávání vlastních videií. Limit je 100 MB a Stream podporuje i poměrně exotické formáty. Zkoušel jsem nahrát video z mobilu (3gp) a bez větších problémů se podařilo – videa jsou ale kontrolována před samotným vypuštěním (ne zpětně tj. dodatečné smazání), takže link zatím není (UPDATE: teď už jo).
Co se mi líbí, je možnost alespoň trochu ovlivnit náhled videa – Stream nabídne několik obrázků, ze kterých si vyberete ten nejvýstižnější.

Live přenosy z klubů
Přes Stream můžete sledovat přenos z klubů (zatím dva) a části Václavského náměstí. Přenos z Lucerna Music Baru se bude možná někdy hodit.
Hudební streamy
Perfektní služba, o které jsem v souvislosti se Streamem zatím neslyšel a pravděpodobně pro mě bude dobrým důvodem, proč Stream navštěvovat. Fakticky jde jen o proud videoklipů, ale jsou rozděleny podle žánru (celkem 24 "kanálů"). Pokud se navíc nebude Stream počítat do přenesených dat u ISP (viz níže), má u mě reálnou šanci počítat s ním jako s hudební televizí (když si podobně pustím Očko, tak se mi pět klipů líbí a pak příjde něco jako madhouse – to tady nehrozí). Jen jde o Flash (ne Windows Media), takže asi nepůjde roztáhnout na fullscreen.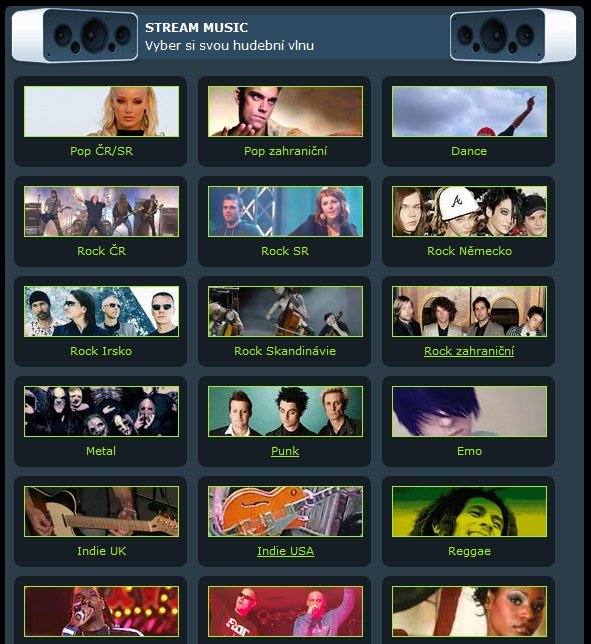 Co datové limity?
Nyní důležitá otázka: budou se data ze Streamu počítat do přenesených dat? Nejsem úplný bloud, normálně bych v něco takového nedoufal, ale Stream rozdává providerům cache servery (každý zákazník si netáhá z NIXu stream Streamu, ale tahá se pro celý ISP jen jednou). A třeba O2 prý nepočítá provoz v rámci své sítě (proto také byly/jsou nějaké pokusy o čistě O2 torrent nebo DC nebo co…). Takže třeba by se minimálně u O2 nemusel provoz ze Streamu počítat do FUPu. Je to tak? Pokud někdo víte víc, napište prosím do komentářů.
Reklamy v MHD
Dneska jsem také viděl první reklamu na Stream "v reálném světě" – některé dveře v pražském metru jsou polepeny reklamou.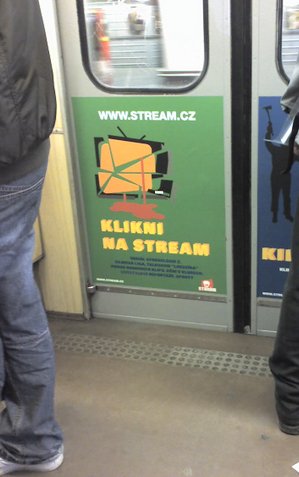 Závěr
Teď začínám věřit, že Stream opravdu má reálnou šanci na úspěch. Sice skoro všechny ty reportáže jdou nějak hodně mimo mě (slušně řečeno), ale po technologické (a finanční) stránce realizátory obdivuji. No a po stránce obsahové, nechť rozhodne cílová skupina :)…
Odkazy
pondělí 6. března 2007, 00:24 - 18243× shlédnuto - RSS komentářů - tagy: stream_cz televize
---
Reklama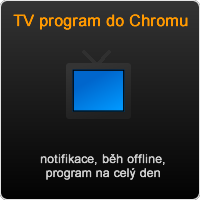 Reklama
Kvalitní domény, levný webhosting
Vyzkoušejte spolehlivý Český hosting. www.cesky-hosting.cz
Facebook tipy
Moje weby
---