črc 07 29
Jakmile se v seriálu Simpsonovi objeví zmínka o nějaké webové adrese, většinou si jí Fox pro jistotu zaregistruje, i když na ní nic není.
Některé weby ale opravdu existují:
Stránka pana X.
V jednom už starším díle (rok 2000) si Homer založí stránku, na kterou dává jako Pan X nejdřív drby z města, pak, když se prozradí jeho totožnost, tak vymyšlené nesmysly a nakonec je unesen na tajemný ostrov. Stránka vypadá velmi podobně jako v seriálu: mrxswebpage.com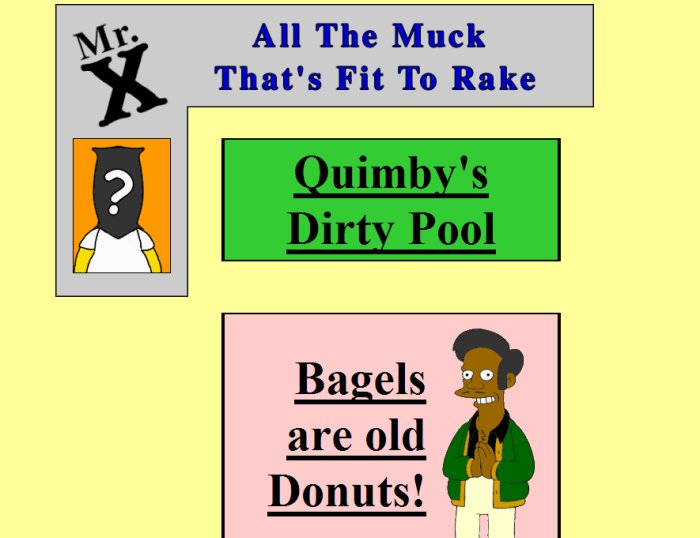 Co jedí jezevci.com
Práci si dali tvůrci dost i se stránkou, o které v seriálu padla jenom jedna věta (Lisa: "…podle serveru CoJedíJezevci­.com…") – na webu whatbadgerseat­.com si můžete otestovat své znalosti, jestli jezevec bude jíst koblihu či shake.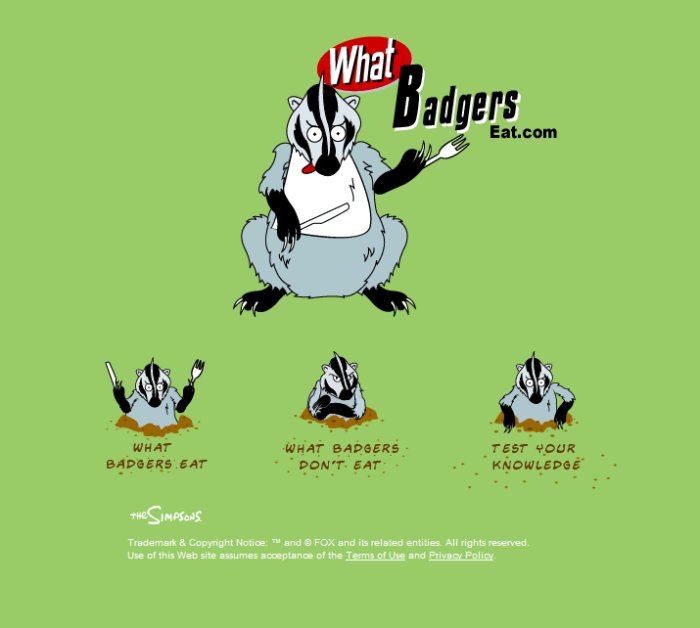 Poslední dobou se už myslím podobné stránky neobjevily, Fox si ale domény pro jistotu registruje – například v díle, kde Homer uzavírá manželství osob nejdřív se stejným pohlavím, pak úplně čehokoliv s kýmkoliv, byla reklama na Springfield s adresou na obrazovce, ale obsah tam žádný není (adresu teď nevím).
Znáte ještě nějaké Simpsoní weby?
K filmu
Film jsem viděl dneska a myslím, že nezklamal – hlavní zápletka popisovaná v novinách mi přišla spíš hloupá (Homer nejdřív málem zahubí Springfield a pak ho zachraňuje), ale povedlo se a film byl opravdu zábavný. Jen je škoda, že ty nejlepší scénky už byly dávno známé z trailerů (Homer zatlouká hřebík, SpiderVepř, Ralf v logu 20th Century Fox...) a spíš kratší délka 78 minut se nakonec ukázala jako akorát (aspoň pro mě).
Ale oproti normálnímu seriálu v televizi to byl větší zážitek, přeci jen scény (i když silně počítačové), ve kterých kamera prolétává davem a k tomu kinozvuk, to nemělo chybu :).
Vytáhla se ale TV Nova ve své úžasné reportáži (Hele, my si stáhli… teď se podržte… PIRÁTSKOU VERZI!!!), kde museli ukázat konec filmu. Sice rozhodně nebyl nějak překvapivý nebo důležitý, jako je pro mnoho lidí Harry Potter 7, ale stejně…
Překvapilo mě ale, jak málo lidí zůstalo v kině na titulky, když bylo jasné, že zrovna u Simpsonů nějaké bonusy budou (a byly :)).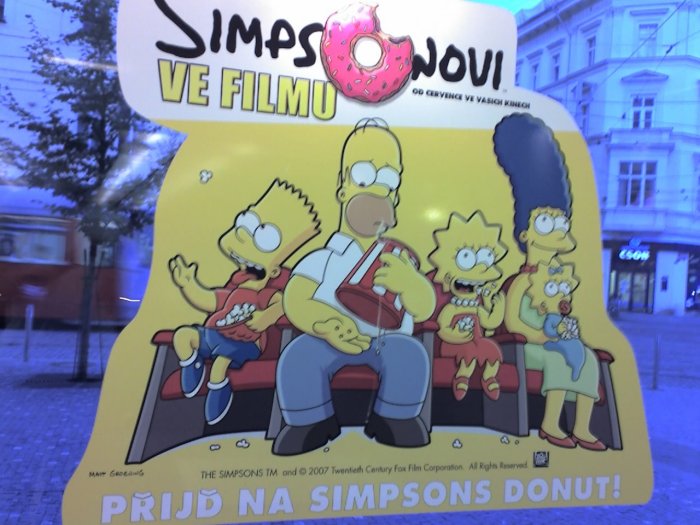 pondělí 29. července 2007, 02:52 - 22179× shlédnuto - RSS komentářů - tagy: simpsonovi
---
Reklama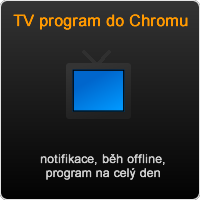 Reklama
Kvalitní domény, levný webhosting
Vyzkoušejte spolehlivý Český hosting. www.cesky-hosting.cz
Facebook tipy
Moje weby
---