zář 07 23
Pro většinu čtenářů tohoto blogu je to pravděpodobně novinka, v hlavičce stránky jsem se vždy hlásil k MFF – ačkoliv by byly průběžné zprávy ze studia Právnické fakulty UK zajímavé, nechtěl jsem se nijak moc rozepisovat čistě pro případ, že by to nedopadlo :).
Hlavní důvodem pro tento článek (resp. články) je, že když jsem loni sháněl co nejvíce informací, dozvídal jsem se vždy jen náhodné informace z fór apod. Novinkou byl také kreditní systém, který PRF zaváděla a o kterém se nevědělo, jak moc studium ovlivní. Většina rad od starších spolužáků tak končila upozorněním "Vy to ale možná máte už úplně jinak.".
Původně jsem chtěl napsat jen jeden článek, ale nakonec by to vyšlo skoro na menší web – zdá se mi jednodušší to napsat na blog – dá mi to méně práce a navíc z blogu je jasně vidět, že jde jen o osobní názor a ne prověřenou radu; nechci mít nakonec nikoho na svědomí kvůli větě typu Tuhle učebnici nepotřebujete, já ji nikdy neotevřel. :).
V tomto článku popíšu jen základní informace, v dalším pak přijímačky a pak jednotlivé předměty.
Kredity
Kredity, které byly novinkou loni (tzn. teď, v ročníku 07/08 jsou podruhé) změnily studium hodně. Kromě posunutí státnic a přesunu některých předmětů do prvního ročníku mění poměrně výrazně "propadání". V minulém systému jste při nesplnění předmětu opakovali ročník a měli jen tento předmět (a asi hodně záleželo na rozhodnutí děkana). Nyní se to mění na systém, který je nyní na většině škol typický – pro postup do dalšího ročníku je nutný minimální počet kreditů a v případě nesplnění předmetu si ho zapíšete v dalším roce znovu.
Trochu problém pro studenty PRF je, že na rozdíl od jiných VŠ, kde většinou potřebujete tak polovinu kreditů pro postup do dalšího ročníku, na PRF potřebujete 60 kreditů – tzn. počtu kreditů odpovídajícím všem předmetům.
Já si v obou semestrech zapsal navíc tělocvik (po 2 kr.), ale bylo mi to téměř k ničemu. Většina předmetů je za 5–6 kreditů, takže kdybych nějaký neudělal, stále by mi i přes ty 4 kredity z tělocviku chyběl jeden kredit na přežití.
Zápočty/zkoušky
Protože práva jsou poměrně "velkochov", nejčastější je test. Já například za celý první ročník absolvoval jednu ústní zkoušku. V některých předmětěch neurčuje známku nějaký centralizovaný test, ale vedoucí seminářů, takže je rozhodnutí na nich (test/ústní/nějaká práce).
Poměrně zvláštně končí předměty – ty nejdůležitější, ze kterých je později státní zkouška (SZZK), končí "jen" zápočtem (často klasifikovaným). Naopak ty spíše okrajové končí standardní zkouškou. Na počtu kreditů či obtížnosti se jméno toho, jak to končí, nijak neprojevuje, jen to je ze začátku trochu nezvyk.
Souvisí s tím také dvě vlastnosti:
4ky se nezapisují do SISu (Studijní informační systém)
Na zápočty se nejspíš nevztahují věci jako 4. děkanský termín.
To, že v SISu nenajdete 4ku, je poměrně zvláštní :). Ve škole si napíšete test, pak týden koukáte do SISu a když se na fóru dočtete, že někdo už má známku z toho termínu a vy nic, znamená to, že je nejvyšší čas se zapsat na další pokus.
Internetová spolupráce se spolužáky
PRF má sama velké a užitečné fórum. Je na něm ale vidět, že je celofakultní a setkáte se tam s množstvím informací napříč všemi ročníky. Pro mě byla nejužitečnější třída na Spolužácích, kterou někdo založil. Nejcennější informace ležely na nástěnce bez jakékoliv organizace (ať už šlo o výsledky zkoušek nebo odpovědi na velmi konkrétních dotazy jako třeba dělení přibuzností v římském právu).
Kromě toho ještě existuje speciální fórum, které je ale zaheslené, takže stejně nemá smysl na něj odkazovat.
V příštím díle popíšu samotné přijímačky – co v nich je, na co se učit apod.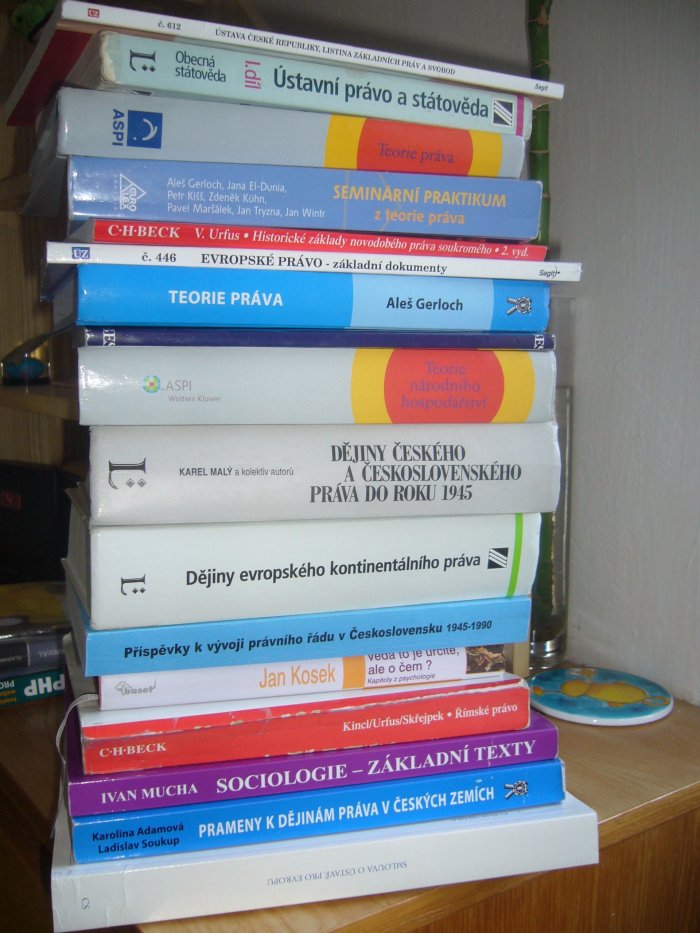 sobota 23. září 2007, 19:32 - 29798× shlédnuto - RSS komentářů - tagy: prf skola
---
Reklama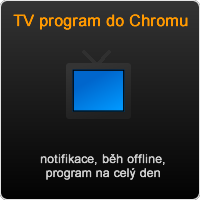 Reklama
Kvalitní domény, levný webhosting
Vyzkoušejte spolehlivý Český hosting. www.cesky-hosting.cz
Facebook tipy
Moje weby
---