lis 06 05
| | |
| --- | --- |
| Datum a čas | neděle 5. listopadu 2006, 11:21 |
| Tagy | pda |
| Komentáře | 11 (přejít na komentáře, přidat nový, sledovat pomocí RSS) |
| Přečteno | 11559× |
| Popis | Tak jsem si pořídil PDA – kapesní počítač. Zkušený uživatel PDA se ode mě asi nic moc nedozví, ale tento článek by mohl být zajímavý pro ty, kteří o koupi PDA uvažují. |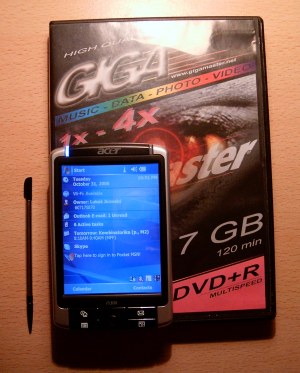 Po PDA jsem pokukoval už docela dlouho - sice nepotřebuji plánování času, ani mít všude s sebou svoje e-maily, ale už docela dlouho se mi líbilo spojení velmi chytrého poznámkového bloku, MP3 + video přehrávače. Navíc, když si porovnáte cenu např. s iPodem, tak máte sice o mnoho menší kapacitu, ale video jako bonus :) (ale já vím, třeba na sport to není).
Nakonec jsem si vybral Acera n311 – hezký design, VGA displej, poměrně kladné recenze, cena kolem deseti a možnost připojení USB zařízení (hlavně zmiňovaná klávesnice, i když pravda, jen přes kolébku). VGA displej můžu jen doporučit, oproti standardnímu 320×240 na něm vypadá písmo skoro jako natisklé (žádné viditelné hrany pixelů ani při malém fontu).
MP3 + Video
Pro MP3 zatím používám vestavěný Windows Media Player, ale časem přejdu na něco šikovnějšího. Umí všechny základní věci (filtrovat podle interpreta, žánru, alba), jen se místy chová trochu podivně. Například Knihovna ukazuje zvlášť data na SD kartě a v paměti. Pro někoho to je možná lepší, já ale používám SD jako uložiště "normálních" MP3 (pár alb, které měním jednou za čas), zatímco do RAM paměti PDA nahrávám dočasné písničky (co zaznělo v superstar, v reklamách a tak :)).
Nebo například poskládat si playlist MP3 napříč složkami dá docela práci. Průzkumník by mohl umět pravé tlačítko s významem Přidej do fronty. Taky se WMP chová divně při přehrávání videa (viz níže).
Grafický výkon vytýkali v recenzích Acerovi docela často. Displej je sice VGA, ale video se netrhá jen při 320×240. Tohle pro mě bylo asi nejvěřší minus při rozhodování, zda n311 ano nebo ne, ale moc jiných VGA PDA v této cenové relaci není, tak jsem si řekl, že je lepší "mít horší displej" jen při videiích než vždycky.
Není to žádná tragédie - přesně, jak psali v recenzích, na Futuramu/Simpso­ny/ČTrpaslíka­/Sex ve městě/Ženatého se závazky/Přátele apod. stačí dostatečně. Jen nečekejte, že zkopírujete 700MB film na paměťovou kartu a koukáte. Dál jsem s videem ani moc neexperimentoval, v recenzi na Mobilmanii používali TCPMP, tak ho používám taky :). Videa komprimuju do XviDu (tak nějak byl po ruce) s bitratem kolem 100–120kbps. Dvacetiminutový díl seriálu pak vyjde na 20 MB.
Jedna zajímavost: WMV si samozřejmě přehrajete, ale… Pokud má video rozměry 640×480, tak se trhá. A když má polovinu (resp. čtvrtinu), tak to Windows Media Player odmítne zvětšit na fullscreen. Prostě to neumí. Řešením je opět TCPMP, zvládne otevřít i WMV a zvětšit ho na celý displej. Dobře je vidět na fotkách (testovací video pochází z t-musicu, ale nejde o stream, ale již uložené WMV). Zamrzí to ale při streamu Óčka/ČT24.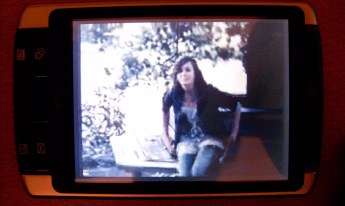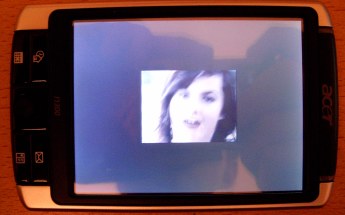 Příslušenství
Jako příslušenství jsem si pořídil SD kartu (1 GB) a obyčejnou USB klávesnici (mimochodem nejlevnější za dvě stovky a píše se na ni perfektně). Jen když budete chtít použít PDA na poznámky (přednáška), tak to budete s kolébkou skládat jako James Bond :). Mimochodem, na klávesnici funguje tlačítko Start.
Lokalizace, rozpoznávání znaků
Lokalizace od Sunnysoftu byla k PDA samozřejmě přiložená (malá = jen možnost vkládat češtinu, velká = celý systém). Funguje bez problémů, při psaní radí slova, ale vyťukávat na té klávesničce delší texty není možné - rozumné jsou jen krátké poznámky jako třeba Káťa Masaryčka do kalendáře.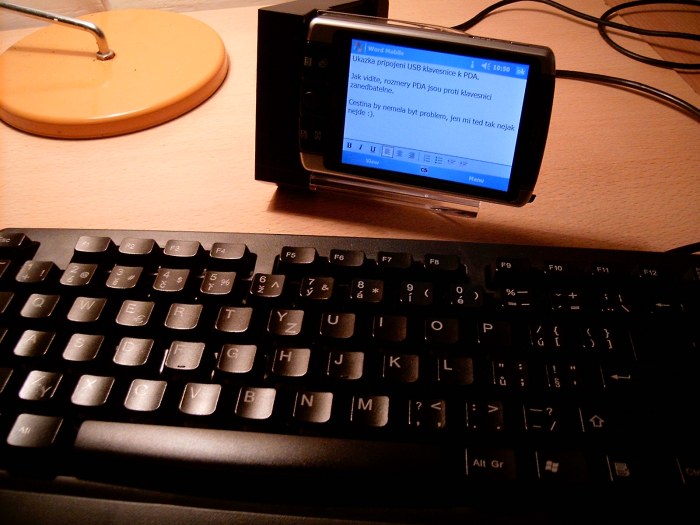 Pak je ještě možné použít rozpoznávání písmen napsaných do obdélníků, jako měly například starší Palmy nebo psát slova v celku přes celý displej (PDA tak vteřinu čeká, jestli nebude slovo pokračovat). Navíc je nutné se trefovat do "amerického ručního fontu" (písmena psaná přibližně tak, jak píše třeba Bill Gates na prezentacích Tablet PC).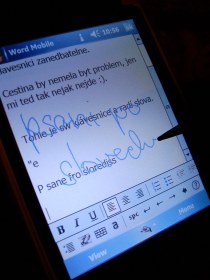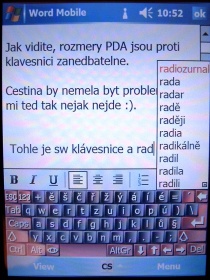 Windows Mobile
Celý systém vypadá hezky, docela logicky a tak. Co mě ale jako uživatele "normálních" Windows udivilo – na PC znamená křížek v rohu většinou uzavření bez změn (z toho vyplávající tradiční přístup "jé, kde to jsem, kde je křížek, budu dělat, že jsem tu nebyl" :)). Tady to znamená uložit a zavřít (resp. schovat – viz dále). Takže když třeba zapomenete použít šoupátko HOLD a dostanete se až k vložení nové údalosti do kalendáře, nemůžete to křížkem pozavírat, ale musíte nad návratem do původního stavu víc přemýšlet.
A druhá nová vlastnost: křížek aplikace nezavírá, ale jen schovává. Některé aplikace (Skype, TPCMP) jdou vypnout v menu, většina (kalendář, maily) vypnout nelze a když potřebujete, aby nezabíraly místo v paměti (třeba pro to video), musíte je vypnout v Nastavení / Paměť. Mezi spuštěnými aplikacemi nemůžete nijak alt-tabovat, takže zvolíte v menu, co chcete a někdy zjístite, že to tu je vlastně o pár pater programů níž spušteno.
Pro nového uživatele je také docela zajímavé, jak WM řeší pravé tlačíko. Pokud na soubor kliknete jednou, otevře se. Pokud ale podržíte pero déle, začně kolem něj postupně vyskakovat takové kolečko ve směru hodinových ručiček. Pokud opíše celý kruh, rozbalí se místo otevření souboru menu.
Myslím, že je vidět, že Microsoft má poměrně dlouhé zkušenosti s vývojem PDA OS. Příklad: pokud máte nastavené vypnutí PDA po 2 minutách nečinnosti, ale posloucháte MP3 z playlistu, tak se PDA nevypne, ale počká, až vše dohraje a až pak běží ty dvě minuty. To znamená, že pokud spěcháte, tak jen vyndáte sluchátka z uší, hodíte PDA do batohu a nemusíte se bát, že pak už budou vybité baterky. Dává to smysl, ale většinou bývají produkty MS nedotažené zrovna v takovýchto drobnostech.
Synchronizace, čtení článků, podcasty
Synchronizace s Outlookem funguje bez problémů. Sice mi při první spuštění ActiveSync vždy shodí Outlook, pak už jde ale všechno bez problémů. Soubory (pokud je neukládáte do přímo do Tento Počítač / Mobilní zařízení), tak lze ukládat do složky, která se automaticky synchronizuje s PDA. Takle si například ukládám delší články z některých blogů na jindy a pak si je čtu třeba v MHD.
Co se týče novin – zatím jsem nic jako AvantGo nezkoušel, ale World Off-line od Sunnysoftu vypadá docela zajímavě (= program stahující přímo z PDA weby pro off-line čtení). Zatím mi stačí podcasty. Zkoušel jsem nějaký ppcPodcast, který ale zahodil pracně nastavený seznam mých kanálů, tak jsem na něj zanevřel a raději používám svůj program, který má jako cílovou složku nastavenou podsložku té autosynchronizační. Sice má můj program k dokonalosti docela daleko (třeba že stahuje jen poslední soubor z kanálu a nemaže předchozí), ale zatím mi to stačí).
Závěr
No jsem spokojen :). Má hračka splnila očekávání – poznámkový blok, MP3, videopřehrávač… :). Jen bych neměl odvahu PDA doporučit každému (teda to určitě ne, ale řekněme každému IT spíš-profíkovi v mém okolí).
Ještě přidávám odkaz na zajimavé vyšperkování Windows Mobile na blogu RH. Na první pohled mi to přišlo zajímavé, ale zase satelitní snímek na Today obrazovce mi trochu zavání zbytečnými gadgety.
Mimochodem, od pátku jsem bez počítače (na notebooku už počet trvale svítích subpixelů překročil jak normy trpělivosti, tak i ASUS normy), tak jsem zvědav, jak se dá přežít jen se školními počítači a PDA.
Zapomněl jsem na nějaké užitečné využití PDA :)?
sobota 5. listopadu 2006, 11:21 - 11559× shlédnuto - RSS komentářů - tagy: pda
---
Reklama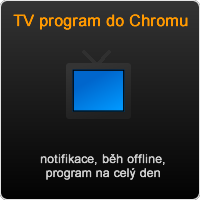 Reklama
Kvalitní domény, levný webhosting
Vyzkoušejte spolehlivý Český hosting. www.cesky-hosting.cz
Facebook tipy
Moje weby
---