bře 07 09
Akademické uvedení Windows Vista a Office 2007, jak se celá akce jmenuje, proběhne na deseti VŠ – v Praze kromě UK MFF (včera) ještě FEL ČVUT a VŠE, dále Brno (VUT), Univerzita Hradec Kr., ZČU Plzeň, UTB Zlíň a technika v Ostravě (přesný popis na stránkách Microsoftu, resp. jeho portálu Netstudent.cz).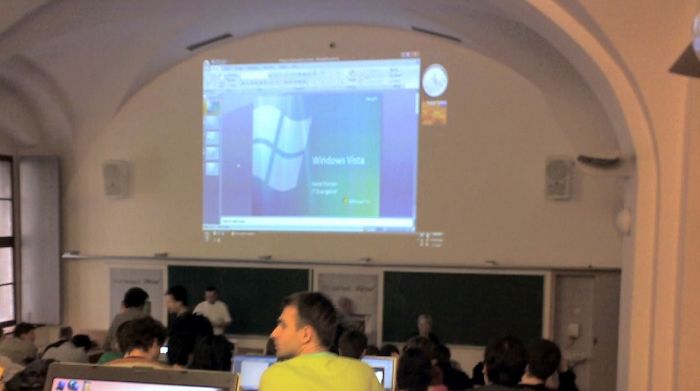 Windows Vista
Přiznávám, že jsem se toho o Vistě moc nového nedozvěděl (a to nejsem nějaký velký fanoušek :)), ale bylo fajn vidět nové Windows alespoň trochu "naživo" – mám pocit, že všemožné animace ani moc nezdržují, ale nevím, až (jestli) na Vistu někdy přejdu, tak jestli je nevypnu.
Jen tak ve zkratce, co mi přišlo zajímavé:
rodičovská kontrola nejen, že děti omezuje, ale i sleduje a ukládá činnost.
Vista umí poznat, že nějaký program to se svými nároky přehání a nabídne možnost ho vypnout (pěkný příklad s nějakou aplikací, co asi prováděla nějaké výpočty a stále spouštěla své další kopie).
Potvrzování práv UAC (se ztmavnutím obrazu a dotazem) se muselo psát v zobrazovacím jádru nějak zvlášť, aby podezřelá aplikace nemohla sama za uživatele potvrdit (nebo jen překrýt).
OEM Vista je vázána na základní desku, takže když si koupíte jinou, tak vám aktivace projde (snad tři pokusy), ale už to není legální.
Poškozování příliš kvalitního videa provádí Vista "jen" pokud si to přeje tvůrce
Office 2007
Celý "Ribbon", jak se celý ovládací panel jmenuje, mi příjde jako strašný nesmysl, ale kdo chce kam… :) Možná škoda, že se nepředvádělo, co je nového v Outlooku; ve Wordu/Excelu/Po­werpointu jde hlavně o vychytání některých drobných chyb (například vylepšení editoru rovnic, stylování dokumentu…) a přidání nových efektů (kromě typickýckého kýče jsou některé i poměrně pěkné, ale až ho uvidíte všude od nabídky CA až po školním referátu, tak nevím…).
WPF
Pánové z Microsoftu předváděli také programování ve Windows Presentation Foundation, hlavně celé oddělení designu od čistého programování. Design se tvoří v programech sady Microsoft Expression, z nichž vylézá XAML kód (upravené XML), který se pak použije ve Visual Studiu. Web. aplikace WPF/E (WPF/Everywhere) fungují ve Firefoxu, Opeře, Safari (+ samozřejmě v IE7).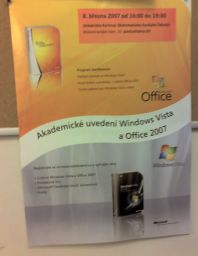 pondělí 9. března 2007, 19:41 - 27119× shlédnuto - RSS komentářů - tagy: vista microsoft matfyz programovani
---
Reklama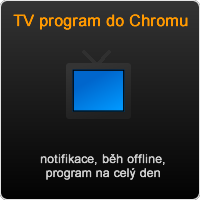 Reklama
Kvalitní domény, levný webhosting
Vyzkoušejte spolehlivý Český hosting. www.cesky-hosting.cz
Facebook tipy
Moje weby
---