zář 07 17
Zatímco české televize si nechaly to nejlepší na konec prázdnin (Letiště 2, Rodinná pouta 5, Ordinace X, Ulice Y) – v té větě je víc ironie, než se zdá :), v USA začínají seriály se začátkem podzimu.
Desperate Housewives
Zoufalým manželkám, které začala Prima vysílat loni v září, začíná čtvrtá řada.
Můj názor na seriál: Sice se mi líbí a koukat na něj budu (nebo dám alespoň čtvrté sérii šanci), ale u manželek je vidět, že dobrý nápad na seriál se okoukal a teď už se tvůrci snaží být zajímaví a záhadní za každou cenu. A chvílemi to moc nejde.
Televize: ABC
Série: 4
Premiéra: neděle 30. září
Čas v týdnu: neděle večer


Promo video
Greys Anatomy
Chirurgové – seriál ABC, kterým zabránili propadu sledovanosti po odvysílání první řady manželek a také další seriál, se kterým začala Prima loni v září. Dvě série odvysílala celé, uprostřed třetí ji díky VyVoleným došel dech (a pravděpodobně i peníze).
Můj názor: Všechny tři série jsem zvládnul za prázdniny, během roku jsem se tomu seriálu vyhýbal (už by toho bylo moc), ale takle koncentrát ušel. Jen podobný problém jako manželky – začíná se to opakovat, docházejí nápady… A pokud jste viděli ty poslední díly z třetí série (tzn. ne na Primě), tak mi jistě dáte za pravdu, že něco tak strašného by nezvládla ani Šinkorová s Rychlým.
Televize: ABC
Série: 4
Premiéra: čtvrtek 27. září
Čas v týdnu: čtvrtek večer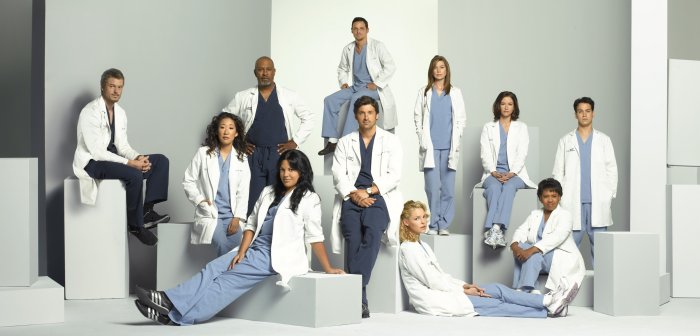 Promo video
Private Practice
Tzv. spin-off Chirurgů – když je seriál úspěšný, udělá se vlastní kopie (typicky všechny ty Kriminálky, kdy tým města přijel vyšetřovat na jeden díl do druhého a hned byla další CSI – vzhledem k tomu, že jsem nepřišel na chuť ani originálu…). U Chirurgů vznikl spin-off tak, že jedna z postav odjela do dalšího města a jeden díl Chirurgů byl seznámení s novými lidmi apod. Tento díl Chirurgů už Prima taky odvysílat nestihla.
Můj názor: Ten seriál bude s největší pravděpodobností blbost jako Beverly Hills, jen tam budou doktoři.
Televize: ABC
Série: 1
Premiéra: středa 26. září
Čas v týdnu: středa večer

Promo video
The Office U.S.
Možná jste viděli britskou originální verzi The Office vysílanou na ČT2 jako Kancl. Má jít o falešný dokument z dění ve fiktivní firmě Dunder-Mifflin zabývající se distribucí papírenského zboží – záběry z firmy střídá "mluvení na kameru". Čtvrtá řada od čtvrtka 27. září, první čtyři díly budou trvat místo standardních 20 minut hodinu.
Můj názor: Seriál fajn – americká verze se mi zdá lepší než britská. Ne, že bych neměl rád britský humor (momentálně mám puštěné Jistě, pane ministře), ale jak jsem viděl na 2ˇ pár minut, tak ty vtipy byly překvapivě mnohem jednodušší a hloupější než v americké verzi – ale jak říkám, můj názor.
Televize: NBC
Série: 4
Premiéra: čtvrtek 27. září
Čas v týdnu: čtvrtek večer
Promo video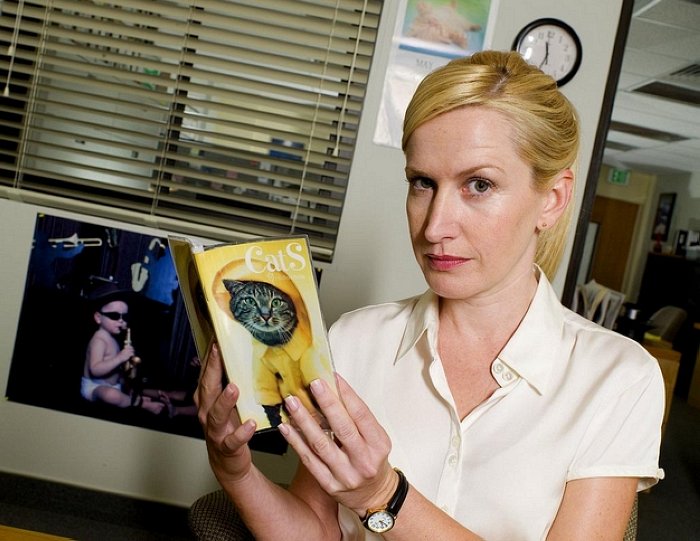 The Simpsons
Simpsonovi – co dodat. 19. série, na ČT běží momentálně 16.
Televize: FOX
Série: 19
Premiéra: neděle 23. září
Čas v týdnu: neděle večer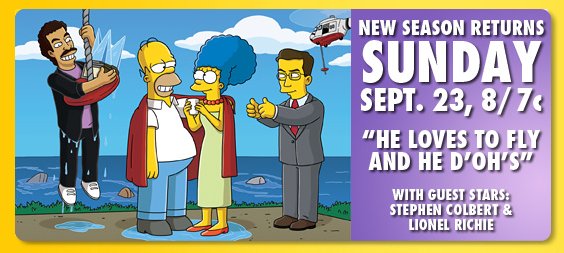 Mimochodem kromě těchto seriálu pokračují i jiné, tady taky poměrně známé (Heroes, House 3 nebo kolik...). Ale nevím, nekoukám na ně a neznám - nemůžu sloužit, zkuste napsat do komentářů :).
pondělí 17. září 2007, 22:09 - 16296× shlédnuto - RSS komentářů - tagy: televize
---
Reklama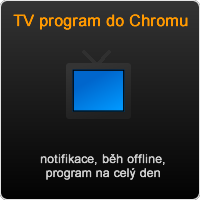 Reklama
Kvalitní domény, levný webhosting
Vyzkoušejte spolehlivý Český hosting. www.cesky-hosting.cz
Facebook tipy
Moje weby
---