říj 06 18

Paypal při registraci nového účtu "nabízí" (spíš vnucuje), abyste vložili číslo platební karty (samozřejmě musí být mezinárodní s povolenými platbami po internetu), on z ní strhne 50 korun, které vám pak připíše na PP účet. K tomu vám touto cestou pošle vzkaz (asi něco jako zpráva pro příjemce na složenkách a při převodech z účtu). V tomto vzkazu je kód, který musíte zadat do webového rozhraní PP,jinak nebude váš účet ověřený (Account Verified) a jsou tam nějaké limity, které by ale pro malé platby stejně stačily.
Tak jsem ale napsal číslo karty – tím, že na placení po internetu funguje, jsem si byl jist (Google AdWords). To bylo snad někdy ve čtvrtek, v pátek. V pondělí večer už jsem měl v ebankingu platbu zaznamenanou, leč bohužel kód ve tvaru 1234PAYPAL chyběl. Ono vůbec ty zprávy od obchodníků (TESCO LETNANY, BANKOMAT KOBYLISY) se objevují až na papírovém výpisu. Můj studentský účet má zdarma jen čtvrtletní výpis (a nejbližší konec čtvrtletí vychází po Vánocích) a ani ten výpis nečtu, protože to mám přece na internetu, ne? :)
Ale když jsem se vypravil na pobočku, tak paní sice vůbec nechápala, co to po ní chci, ale ochotně mi řekla z počítače, že je tam nějaký "1234-pa-y-pal", tak se nakonec povedlo, dokonce ani nebyl potřeba mimořádný výpis (nebo jak se to jmenuje).
Mimochodem, ebanking ČSOB sice nevypadá tak hezky jako třeba ČS, ale tím, že je celý v AJAXu (a snad vytvořený dřív, než zkratka AJAX existovala), se ovládá mnohem lépe.
pondělí 18. října 2006, 14:25 - 48447× shlédnuto - RSS komentářů - tagy: paypal csob banka karta
---
Reklama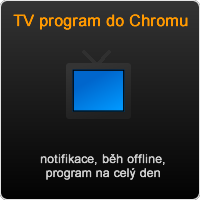 Reklama
Kvalitní domény, levný webhosting
Vyzkoušejte spolehlivý Český hosting. www.cesky-hosting.cz
Facebook tipy
Moje weby
---