črc 09 31
Úvod
Nokii N97 jsem měl půjčenou na pár dní díky akci Nokie na Facebooku (takže děkuji za vybrání). Reklama je to zajímavá a docela dobrá, nyní má skupina něco přes 1700 zájemců.
Zaměřoval jsem se na věci, které používám já (e-mail, Google Mapy) a některé funkce zkoušel spíš jen tak ze zajímavosti (třeba Ovi Store). Stejně tak videa v článku jsou spíše ilustrační (jak dlouho se načítá web, jak se ovládá telefon) a nemají úplně ideální kvalitu – jsou z obyčejného foťáku. Kromě fotek a screenshotů můžete najít další (a v plné kvalitě) v Picasa galerii zde.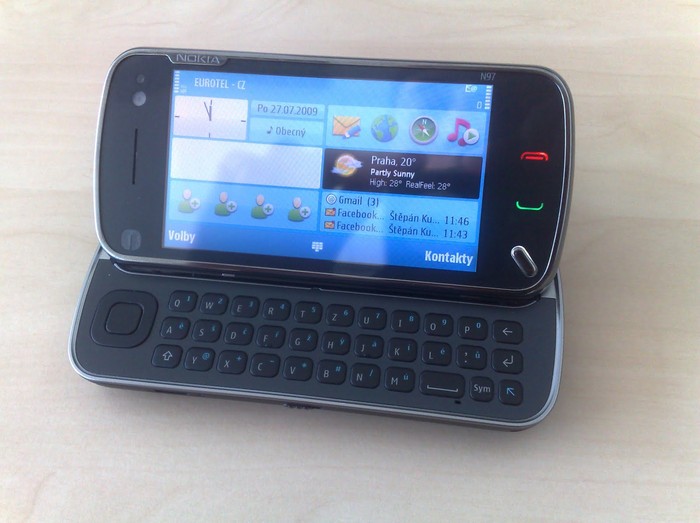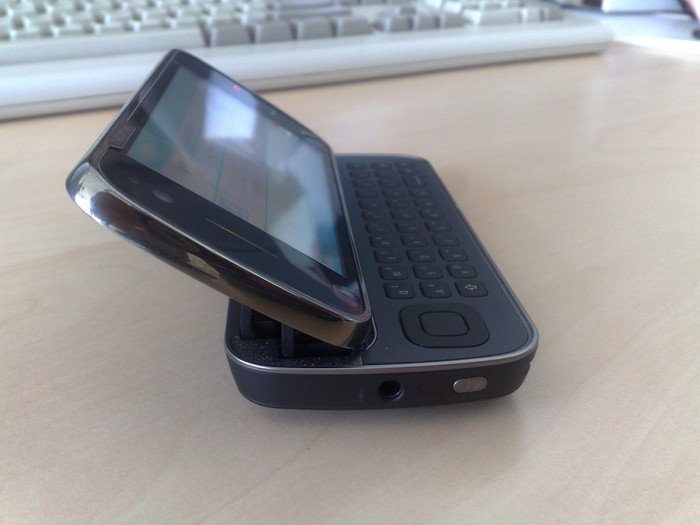 První dojem, vysouvání, klávesnice
První věc – telefon vypadá perfektně (hlavně se zasunutou klávesnicí). Kromě toho, že trochu připomíná iPhone, tak je to ta budoucnost, která byla slibována někdy kolem roku 2000 v duchu "podívejte se, jaké krásné telefony budete na UMTS mít"). Velikost mi přišla přiměřená (do kapsy u kalhot se N97 vešla akorát) – rozumný kompromis mezi displejem a velikostí telefonu. Také každého N97 hned zaujala, což se ale nemusí úplně vždy hodit (pište pak SMSku v plnějším metru). Každopádně stříbrná N95 pak vedle něj vypadá jako plastový telefonek z hračkářství :).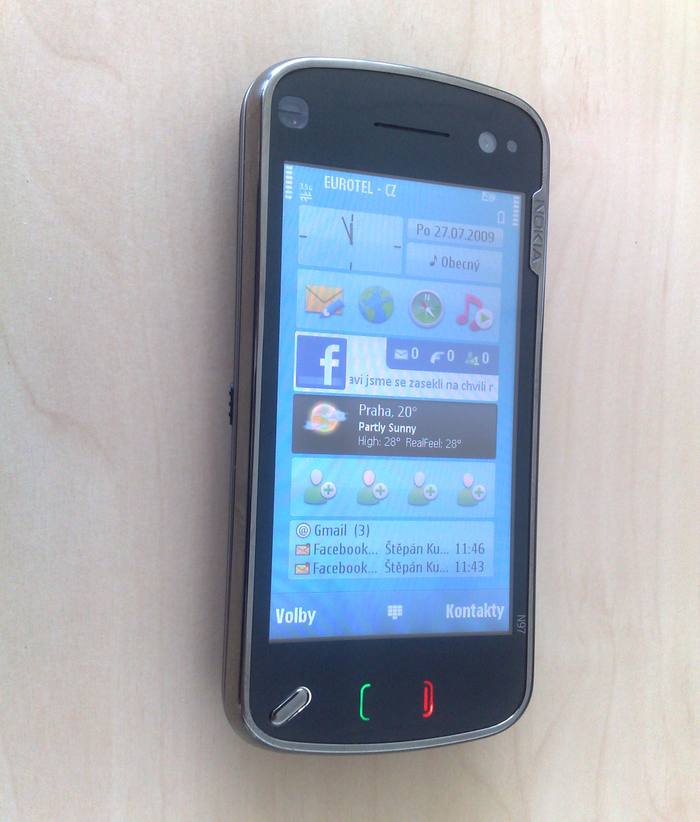 K telefonu jsou přibalena sluchátka s dálkovým ovládáním (do ovládání můžete zapojit i jiná sluchátka – standardní 3,5 jack, případně je zapojit přímo do telefonu – bez sluchátek), microUSB kabel do počítače a nabíječka (také přes microUSB) a malý stylus. N97 má kromě microUSB a jack konektoru po stranách regulaci hlasitosti, šoupací tlačítko na odemčení klávesnice a spoušť foťáku.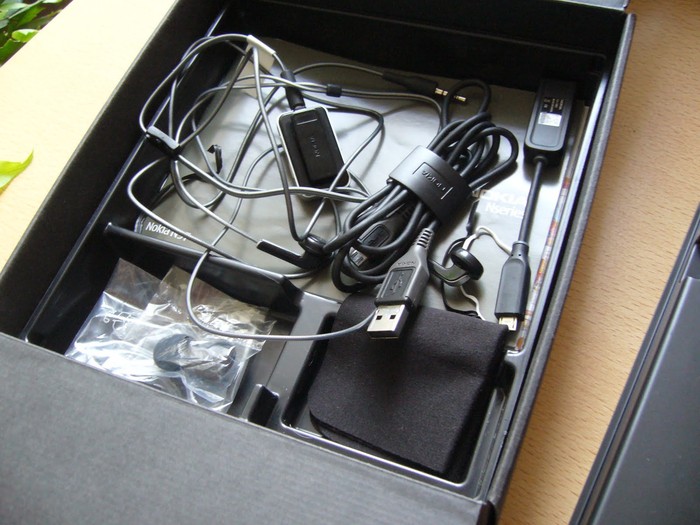 K různým rozevíráním jsem spíš skeptický (například u N95 se už vysouvání klávesnice výrazně ochodilo) – zde nedokážu posoudit, jak se bude chovat po pár letech používání, každopádně vysouvací mechanismus i následně rozevřený telefon vypadal stabilně (dal by se například vzít za klávesnici, aniž bych se musel bát že se někde něco vylomí).
Při rozevírání jednou rukou displej často vyletěl a pak se hlasitě zastavil, což by mu asi dlouhodobě nedělalo nejlépe, spíš jsem N97 rozevíral obouma rukama, případně palci odšoupnul a druhým koncem ruky pak chytal displej. Zavírání šlo naopak dobře i jednou rukou, displej pomalu přistál na klávesnici. U zavřeného telefonu nikde nic nepřečuhovalo (takže neznalý člověk nevěděl, že má N97 vysouvací klávesnici); to, že by se telefon otevřel například při vyndavání z tašky, moc nehrozí, pro otevření je potřeba vyvinout jistou sílu. Naopak u foťáku na zadní straně bych ocenil, kdyby šel víc ztuha.

Ovládání
Jediné opravdové tlačítko na zavřeném telefonu je pro spouštění menu/přepínání aplikací; zelené a červené (hovory apod.) nijak nevystupují na povrch. Fungují ale spolehlivě, stejně tak dotykový displej (pokud telefon nereagoval, šlo spíše o problém softwaru – viz níže). N97 při stisknutí displeje lehce zavibruje, což byl z počátku nezvyk, ale je to dobrá odezva.
Pokud nechcete vysouvat klávesnici, zobrazí se softwarová na displeji, přizpůsobená aktuální činnosti a natočení displeje. Na té se mi psalo dobře (ne o moc pomaleji než na velké QWERTY); o velké klávesnici sice nemůžu říct nic špatného (kromě toho, že má jen jeden Shift, takže napsat velké A vyžaduje trochu šikovnosti), jen se mi úplně ideální nezdála (s klávesnicí na Nokii E71 jsem se sžil mnohem rychleji). Asi bych si ale časem zvyknul, teď jsem většinu krátkých SMSek radši napsal jen na displeji. Pokud chcete používat telefon bez rozevření klávesnice, je nutné odemknout displej šoupátkem na levém boku (je to vidět na videu s mailem, tam jsem na to zrovna zapomněl :)).
U ovládání je zvláštní způsob listování (třeba v menu). Můžete se trefit do kraje displeje a jet posuvníkem dolu (jako ve Windows) a nebo jet prstem po ikonách dolů (přesně naopak jako u iPhonu, kde jedete prstem nahoru). Některé aplikace ale samy preferují iPhoní způsob, takže je to pak trochu nezvyk. Také můžete samozřejmě použít joystick na QWERTY klávesnici jako šipky, ale to jen v případě, že máte N97 rozveřenou.
Telefon má polohový senzor, jen ve výchozím nastavení je vypnuté přetáčení displeje (a displej se otočí jen při vysunutí klávesnice).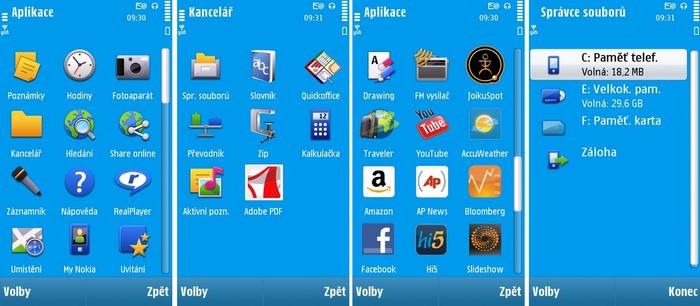 Widgety
Widgety na hlavní obrazovce jsou fajn, i když opravdu se mi hodil jen e-mail a kalendář (aby na něj bylo místo, tak šly pryč čtyři kontakty pro rychlou volbu). Podobně aktuální Facebook stavy a počasí jsou spíše k ničemu, ale vypadají dobře.
Software telefonu
O tom, že N97 má problémy se softwarem telefonu se psalo např. na Mobil Idnesu – telefon by opravdu mohl být místy rychlejší. Občas se mi stalo, že N97 nereagovala, jako bych stisknul displej nedomáčkl, ale bylo to tím, že se zamyslel – je to vidět např. na videu procházení webu.
Neřekl bych, že je telefon nepoužitelný, ale místy je to otravné – snad se to s příštími verzemi firmwaru vylepší. Firmware by měl jít aktualizovat po internetu (bez počítače, *#0000#), když jsem to chtěl vyzkoušet, tak nebyla žádná novější verze k dispozici.
Prohlížení webu
Web v mobilu používám často, ale téměř výhradně mobilní verze webů – pokud jdu na normální, tak je to spíš nouzové řešení – na takové účely by mi tento prohlížeč v mobilu stačil, nějaké pohodlné surfovaní to ale není (doma je rychlejší dojít si k počítači, než něco hledat na mobilu). Prohlížeč umí zoom, při dvojkliku se část stránky přiblíží, podporuje RSS – nemá smysl, abych se snažil popisovat toho o mnoho víc – názor si můžete udělat z videa (jen tohle je tak dlouhé - skro pět minut).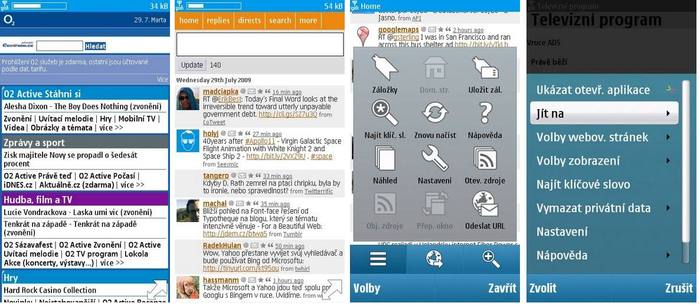 E-mail
E-mail je podobný jako v jiných Nokia telefonech poslední dobou, žádnou velkou změnu jsem nepozoroval. Nevím, zda-li je použit Push IMAP jako u Nokia Messagingu, ale e-maily chodí během pár vteřin (zase, viz video).
Office soubory
Chcete-li vytvářet a upravovat dokumenty, musíte si pořídit lepší verzi QuickOffice, prohlížení zvládne zdarma vestavěná. Zatím si neporadila se soubory Office 2007 (.docx, .xlsx, .pptx).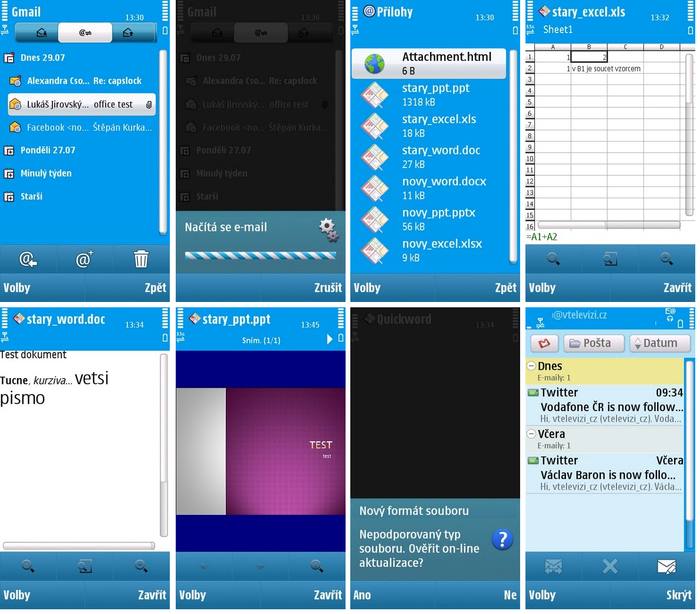 YouTube a Facebook
YouTube není podporováno nějakou pohodlnou aplikací, ale jde jen o obyčejný odkaz na m.youtube.com. Aplikace na Facebook vypadá pěkně, jen taky v aktuální verzi nepatřila mezi nejstabilnější – nahrát fotku nešlo a párkrát kvůli ní bylo nutné zrestartovat celý telefon. (Telefony mívají problém při přechodu z 3G na 2G – u mně to je nejčastěji když jdu do metra – pokud se přitom zrovna pokusí zaktualizovat Facebook widget, tak už pak jen opakovaně hlásí chybu a je nutný restart celého telefonu.)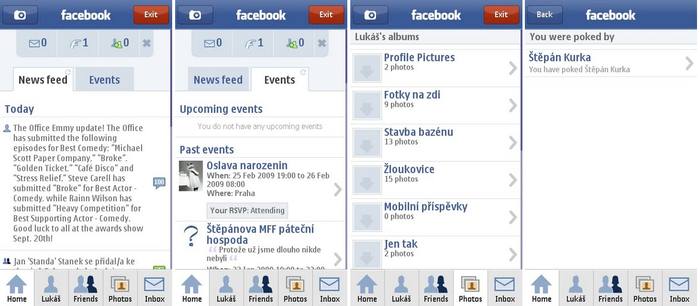 Videohovory
Ačkoliv videohovory nejsou moc rozšířenou službou (jen jeden operátor, donedávna jen minimum měst), pokud se ještě někdy chytnou, s N97 se používají dobře: při otevření hlavního fotoaparátu se přepne obraz automaticky na něj, při zavření zase zpět na malou kamerku nad displejem.
GPS, Google Mapy
GPS jsem moc nezkoušel, snad jen, že Google Mapy našly pět satelitů i při zasunuté klávesnici, takže snad není nutné telefon rozevírat jako u N95 (což dělá N95 nepoužitelnou pro SportTracker například, u N97 jsem ho nezkoušel).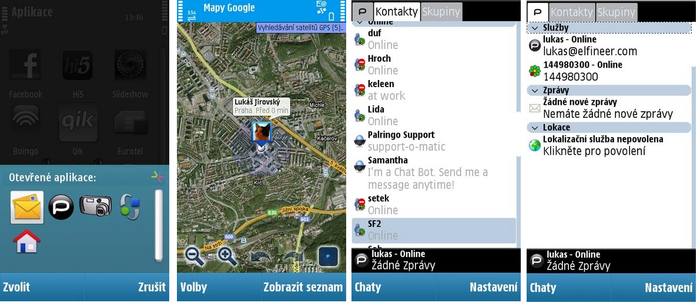 Rádio a MP3
Rádio funguje, jak má, RDS řekne název stanice, poprvé jsem viděl přístroj, který ukáže frekvence, na kterých něco je, jako seznam a ne, že se jen dá přeskočit na další. MP3 mají také obyčejné možnosti jako jiné telefony (podle interpreta, alba…). Windows 7 N97ku poznají a lze pak nahrávat hudbu také přes Windows Media Player.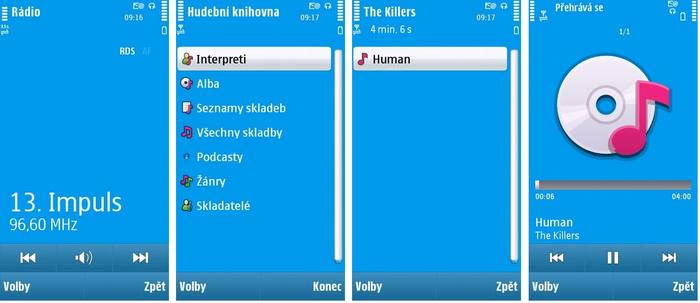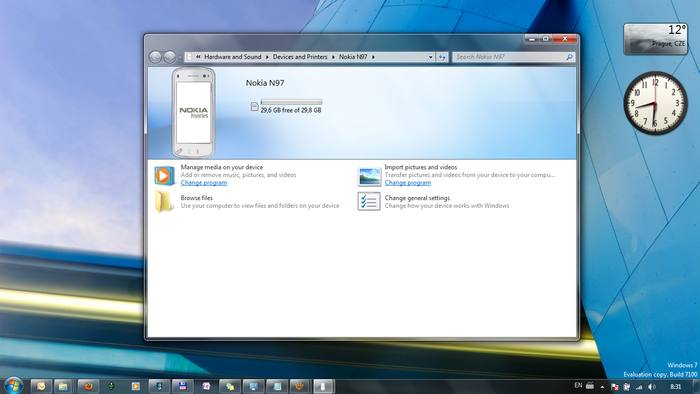 Ovi Store
Ovi Store není jedinou možností, jak dostat program do telefonu, jde to i stažením SIS souboru jako u jiných Nokia telefonů (Google Mapy jsem přes Ovi Store neinstaloval). Hodil se, když jsem chtěl nějakého ICQ klienta – program Parlingo fungoval jako ICQ dobře, mimochodem je to právě příklad aplikace, kde se v seznamu kontaktů listuje naopak než v menu telefonu.
Foťák
5mpix fotoaparát fotí perfektně, fotky jsou ještě o něco kvalitnější než na N95.
Pro porovnání: stejná fotka N95kou a N97. Další v Picasa galerii.
Závěr
Telefon vypadá dohromady vypadá moc dobře, dostat ho třeba jako firemní nebo darem :), tak bych byl naprosto spokojený a nadšený. Jediný větší problém je aktuální software, ale řekl bych, že s tím Nokia něco udělá. Podobně nabídka aplikací v Ovi Storu bude asi časem mnohem zajímavější, i když na iPhona asi hned tak mít nebude (už proto, že iPhone ja masový, zatímco N97 bude zůstávat jen pro hrstku vyvolených).
ALE…
Momentálně má stát 18 tisíc, takže řekněme, že brzo bude kolem 15, 14… Chcete-li telefon s klávesnicí pro práci (push e-mail, přečtení, otevření Office dokumentu, odpověď), tak E71, na které takové věci zařídite rychleji a pohodlněji i bez dotykového displeje, pořídíte za polovinu. Chcete-li multimédia, asi na tom bude lépe iPhone (jak se surfováním, tak s MP3, tak s YouTube přehrávačem), ale o tom určitě nekdo napsal nebo napíše podrobnější porovnání. A já se zas po vrácení telefonu vracím k N95ce a telefon sice nevypadá tak hezky, ale v podstatě mi nabízí to samé (5mpix foťák, e-mail, GPS, i to rádio a MP3 by tam byly, kdybych je chtěl používat). To ale nemění nic na tom, že pokud se vám N97 líbí a chcete za ní dat tolik peněz, tak litovat nejspíš nebudete. Také uvidíme, kolik bude stát levnější a menší N97 mini.
pondělí 31. července 2009, 22:25 - 32628× shlédnuto - RSS komentářů - tagy: nokia mobil recenze
---
Reklama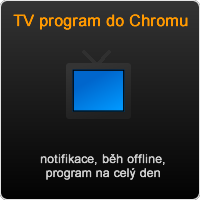 Reklama
Kvalitní domény, levný webhosting
Vyzkoušejte spolehlivý Český hosting. www.cesky-hosting.cz
Facebook tipy
Moje weby
---