led 07 11
K napsaní tohoto článku mě inspiroval až iPhone, ale platí to obecněji.
iPhone by měl být jenom nablýskaný šmejd – nemá to videohovory, nemá to 3G, vlastně to nemá nic moc. Nepřineslo to žádnou novinku ze světa mobilních technologií, ale stejně na to skoro všichni koukali s obdivem.
iPhone
Pokud si vzpomenete na Mobility kolem roku 2000, skoro vždy tam byla dvoustránka s mobily v deštníku, bundě atd. – designová studie Alcatel, Nokia. Nebo normální mobil jako jeden velký displej – přesně jako iPhone.
Jako aplikace se slibovaly mapy, stahování hudby, sledování televize, placení v hypermarketech + ty videhovory. V podstatě nic z toho ale není zavislé na UMTS.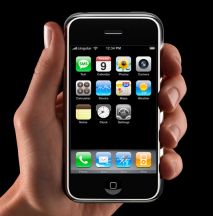 Co přinesl iPhone? První rozumné chytré zařízení. Něco, co může oproti všemožným PDA s mobil-modulem (jako T-Mobile MDA Vario) používat skoro každý. A proč? Protože ovládání není jenom libivé, ale i intuitivní. A funkce, které "přinesl", tu už byly, ale až teď jsou použitelné pro každého, kdo bude ochotný si na ně zvyknout.
Apple přinesl pravé mapy. Ne webový prohlížeč, se kterým se stěží dostanete na Google Maps. Mapy.
Apple přinesl hudbu stylem iPod. Já osobně pochybuji, že někdy přejdu na takovýto způsob manipulace s daty (přenáším film, ne .AVI…), ale většině lidí to asi vyhovuje.
A Apple má nápady. Příklad: když chci zamknout klávesnici na PDA (tzn. zabránit náhodným stiskům displeje), musím použít šoupátko na boku. Kdybych jen přiložil prst/pero a přejel s ním po vyhražené plošce, bylo by to lehčí. Nebo třeba přejel prstem/perem po úhlopříčce přes displej, nemusel by se tak ani rozsvěcet.
PDA používám často na šířku. Nemyslím jen videa, ty se obrací samy, ale například webový prohlížeč. Pro přetočení displeje o 90 stupňů slouží ikonka na Today obrazovce. Myslel jsem si, jak jsem chytrý, když jsem si toto přetočení nastavil na tlačítko Kontakty, takže jen pootočím PDA a "mimochodem" stisknu kontakty a přetočí se displej. Apple ale myslel dál.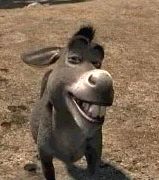 Zkuste si porovnat klávesnice. Klávesnice na mém PDA je mnohem lepší, protože má více tlačítek, můžu kdykoliv napsat paragraf i jakékoliv číslo. Ten debiní ajfoun má jen QWERTY. To si může koupit jen blbeček, co neví, že kvůli paragrafu musí zmáčknout víc tlačítek! Takže podle objektivního parametru – počtu tlačítek – má moje PDA více tlačítek, takže je lepší, ne? E?…. e?…. eee? (výraz osla ze Shreka). Takto nesmyslně totiž porovnává vetšina odborníků. Jako by šlo jen o pár hvězdiček do srovnání (videohovory – +5bodů), ale ne, jak se to používá.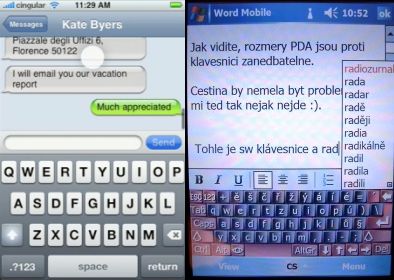 V tomto duchu se nese celý iPhone. Nechci se přesně pouštět do diskuze nad technickými detaily – na to, že se iPhone neprodává, tak vzbuzuje emocí docela dost.
Apple TV
Je to samé. Žádný TV-out, žádný počítač pro přehrávání. Koupili jste si film na iTunes, sice jste ho koupili přes počítač, ale jinak je váš. Máte ho v televizi, v kapse… Hudbu a seriály samozřejmě taky. Tady přiznávám, že Apple TV bych asi nikdy nebyl ochoten používat – chyběl by mi DVB-T tuner s nahráváním, vracením (ne, že bych to teď měl, ale když už něco takového, tak ne ATV) a opět ta práce nikoliv se soubory, ale s položkami v iTunes.
Webdesign
Pravděpodobně už jste se někdy na internetu setkaly s nějakým webem od 37signals. Nejjednoduším příkladem je Writeboard – chytrá nástěnka, vracíte se zpátky jako ve Wikipedii, spolupráce víc lidí – pár screenshotů. K tomu pár hezkých efektů, jednoduché ovládání, které po vás nechce nějakou dlouhou registraci…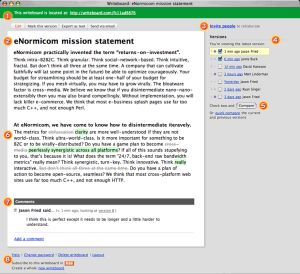 Nebo Gmail. Ano, 1GB schránka byla velmi působivá, ale na Gmail jsem přešel díky promyšlenostem, jako rychlá odpověď na mail (formulářem pod zprávou) a podobné věci.
A přesně to je iPhone :). Jestliže se Microsoftu (nebo spíš jiným firmám a Microsoft to pak využije) podaří obejít patent Applu a zvládat třeba kombinaci "stylus a prst" nebo rovnou dva prsty, budou se obrázky zoomovat takto (pokud jste neviděli prezentaci iPhonu – přiložíte dva prsty, odsunete je od sebe a obrázek se zvětší). Detaily, které rozhodují. A to má na klávesnici méně tlačítek, křáp!!
středa 11. ledna 2007, 22:47 - 39827× shlédnuto - RSS komentářů - tagy: apple pda itunes webdesign
---
Reklama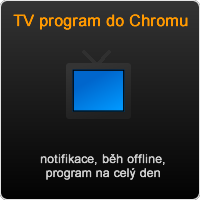 Reklama
Kvalitní domény, levný webhosting
Vyzkoušejte spolehlivý Český hosting. www.cesky-hosting.cz
Facebook tipy
Moje weby
---