led 11 01
Stejně jako loni i předloni, výběr, co mě kde zaujalo.
leden
Povedlo se mi v Javě úspěšně splnit domácí úkol a vytvořit animaci.
Uvedený iPad
únor
březen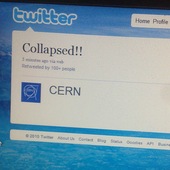 duben
Začátek volební kampaně
Zas ten Obama...
Díky sopce se nelétalo, tak udělalo letiště Ruzyně velmi povedenou exkurzi - článek zde na blogu
květen
Opět hokej, tentokrát zlato.
Výsledky voleb
Konečně skončili Ztraceni. Názory se různí, ale ten, že to byla s*ajda převážně převažují - článek zde na blogu.
červen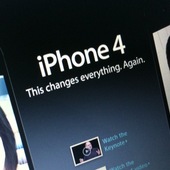 červenec
V období tradičních veder billboard na Mrazíka vážně pobavil
Takle vypadala moje diplomka pár týdnů před odevzdáním.
srpen
Narozeniny kamaráda - ty dárky jsou od roku blbější.
Google si pořídil reklamu v televizi
Máme vládu. Vláda má Twitter. My se máme.
září
Úspěšně jsem obhájil diplomku, udělal státnici a tím dostudoval matfyz :). Fotka pochází z rána 6:10 před státnicí, protože co je lepší nápad, než vstát dřív a prolistovat si to? (Asi tak cokoliv je lepší nápad mimichodem.)
WebExpo 2010 - článek na blogu
Nový Twitter (bez fotky teda)
říjen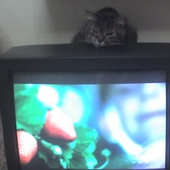 listopad
Navštívil jsem své bývalé gymnázium - toto tam stále visí (nebo alespoň viselo v listopadu)
Google Developer Day - článek na blogu
prosinec
Promoce v Karolinu byla nezapomenutelná - uprostřed nás (mně a 2 spolužáky) vyhnali, protože jsme chyběli na seznamu. O dvě hodiny později se to podařilo a aby nás to nemrzelo, tak jsme šli první. Prý se taková věc nestává ani jednou za 20 let, prostě nestává.
Pro fretku-hračku jsem vyrazil do holešovické tržnice a zas jsem se divil, jaké kouzelné věci tam prodávají - třeba konzoli Polystation.
Pod stromečkem jsem dostal "indoor-vrtulníček" a překvapivě pořád létá.
Ohňostroj - tentokrát s výhledem od centra Prahy až po Pankrác.
Závěr
Je pravda, že letos je těch fotek nějak málo, asi jsem málo fotil. Na závěr ještě video Googlu, jak se hledalo. Sice je lehce reklamní a zaměřené primárně na USA, ale líbí se mi, sem se hodí a opravdu zásadní věci jako ropa v zálivu či přetrvávající krize přece jen zachycuje lépe.
Pěkný nový rok :).
středa 1. ledna 2011, 22:21 - 7143× shlédnuto - RSS komentářů - tagy: rocenka
---
Reklama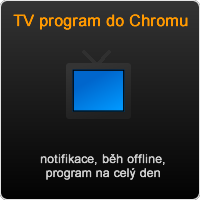 Reklama
Kvalitní domény, levný webhosting
Vyzkoušejte spolehlivý Český hosting. www.cesky-hosting.cz
Facebook tipy
Moje weby
---