led 10 01
Opět se mi ke každému měsíci nashromáždilo pár fotek a loni se podobný článek poměrně líbil (nejen mně), takže zde je :). Letos jsem ale docela hodně přehazoval mobily, což se mimo proměnlivé kvality fotek projevilo také tím, že jsem ztratil kompletní duben (smůla no) a vůbec mám pocit, že letos je zajímavých fotek nějak méně.
leden
ČR převzala předsednictví EU. Nevím, na kolik to bylo Topolánkova zásluha, ale vyřešení energetické krize asi nikdo tak úspěšně nečekal (minimálně ne ostatní EU státy).
Zase zkoušky.
Obamovu přísahu přenášely živě i české televize.
únor
Neříkám, že se nic nestalo, já našel jako zajímavější jen fotku popisující UNIX čas 1234567980 (a hodně fotek, že sněží).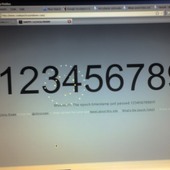 březen
Určitě se něco dělo, jen moje nejvýznamnější fotky jsou kočka, co žere jogurt a to, že na začátku jara sněží (ty poslední 2 fotky jsou ze stejného dne, asi hodinu od sebe).
Simpsonovi přešli na HD.
duben
Začala vysílat Prima Cool, osobně myslím, že se docela povedla – je to jedna z těch nových stanic, kde má smysl se koukat, co tam zrovna běží.
Byl tu Obama, ale stejně jsem ho neměl vyfoceného :).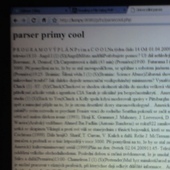 květen
Billboardy na eurovolby (zrovna Bobo se nedostala přes 5% o pár desetin)
Představení Google Wave
Rozsednul jsem si flashku, ale poučil se, do zadní kapsy už ji nedávám.
Začal mi umírat počítač.
Libeň nerada recykluje.
červen
A další odpadky v řece.
A zase zkoušky.
Praha byla plná lásky k Andree, aniž by o ni většinou někdo slyšel nebo znal třeba její příjmení. Ale zvolena byla.
Smrt Michaela Jacksona vyvolala velkou odevzvu například na Facebooku.
Předsednictví EU bylo po ohromné ostudě s výměnou vlády pár týdnů před koncem radši jen tiše předáno dál.
červenec
O prázdninách se toho moc neděje
Měl jsem půjčenou N97 díky tomu, že Nokia fanouškům na Facebooku půjčovala telefony – výsledek: recenze u mě na blogu
Výlet – mostecká idylka :).
srpen
Město pořídilo billboardy proti prasečí/mexické chřipce
Bylo 12:34:56 7/8/9.
Trabant u Microsoftu vypadá dobře :).
Hromada reklam TOP 09.
září
Letošní rok asi dostane vlastní kapitolu v učebnicích ústavního práva.
Fajn sekta u Palackého náměstí (dovnitř jsem nešel :) ).
Byl tu papež, taky jsem neměl vyfoceného.
říjen
Sněžit začalo docela brzy.
Náhodný úlovek, shodou okolností v den uvedení Windows 7.
Tahanice kolem Lisabonské smlouvy
listopad
Finále ČeskoSlovenské SuperStar, Blesk perlí.
Google Developer Day v Praze (článek)
Lisabon prošel
Reklamy Googlu všude možně
Česká MTV, kterou minimálně na začátku skoro nikdo nechytil (a s reality-show jako "Nejlepší kámoška Paris Hilton" asi dost lidí ani nezajímá)
prosinec
Zima (rekord v Praze asi –15 stupňů)
Stromeček na náměstí
Cena benzínu na Silvestra. Ode dneška nové DPH, vyšší spotřební daně…
sobota 1. ledna 2010, 21:07 - 8666× shlédnuto - RSS komentářů - tagy: rocenka
---
Reklama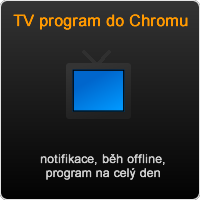 Reklama
Kvalitní domény, levný webhosting
Vyzkoušejte spolehlivý Český hosting. www.cesky-hosting.cz
Facebook tipy
Moje weby
---