led 09 01
(Fotky mě nezajímají, chci rovnou na článek.)
Ke každému měsíci se mi nashromáždilo asi 150 fotek z mobilu, většinou náhodných momentek. Některé se týkají veřejných událostí jako je např. volba prezidenta, některé čistě soukromé jako konečně zvládnutá zkouška z Neprocedurálního programování :).
leden
Samozřejmý novoroční ohňostroj
Na plese mediků jsem viděl živou Danielu Šinkorovou. Po tom, co umřela její postava v Ordinaci, tak nějak opadl zájem o ní úplně.
Prvně jsem viděl seriál HIMYM, který teď bude vysílat bude Prima 2.
První návrh bakalářky, zatím jen obrázek.
Konečně zvládnutá zkouška z Neprocedurálního programování – programování v Prologu a Haskellu. Pátý pokus :).
únor
Neshody kolem Radiožurnálu - fotku si kočka zasloužila tím, že se tvářila stejně jak B.T. na obrázku.
Další řada Ztracených (Lost). Nabízí se otázka, proč na to pořád koukám, ale budu i na pátou, která začne teď v lednu.
Prima se pokusila o nové zprávy a nový serál. Zprávy vrátila rychle zpátky, Ošklivka snad podle výsledků taky nic moc.
Opakující se volba prezidenta.
březen
V březnu se toho moc nestalo - do výběru se dostal leda tak požár v nově otevřeném Palladiu.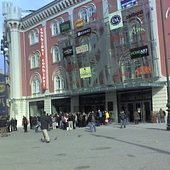 duben
Další řada SuperStar, pouze pojmenovaná jinak. Tyhle soutěze zajímají lidi čím dál méně.
Metro na Prosek a do Letňan. Teď se kvůli splácení úvěru vyhrožuje omezováním dopravy, ještě uvidíme...
květen
Zase začínající zkouškové období - vyfocené zadání domácího úkolu mluví za vše. Stejně tak množství úprav nutných v bakalářce.
První pokus o složení puzzle od Googlu, které jsem dostal na prezentaci map.
Facebook mi přeje všechno nejlepší k narozeninám. Ještě stará verze, nová hodně lidem vadí. Mně přijde téměř dokonalá.
Americké seriály se po dlouhé stávce scénaristů na chvíli vrátily, záverečné díly (season finale) ale byly o několik týdnů dříve.
Pokročil jsem s puzzlem.
Nova spustila tn.cz. Domnívám se, že nejčastější výraz na internetu byl žumpa, stejně ale myslím, že má některé dobré stránky.
Eurovize. Kerndlová taky moc úspěšně nedopadla, ale aspoň nebyla namol :). Bude vůbec letos?
červen
Fotbalové Euro.
Start Z1 - soukromé zpravodajské televize.
Puzzle zůstávalo nesložené tak dlouho, že jsem ho nakonec zas jen shrnul do krabice a odvezl na chalupu.
Budíček - potřeboval jsem jistotu, že státnici nezaspím.
Do ČR přišel Starbucks (nebo alespoň do Prahy). Viděl jsem, zkusil jsem (když to je hned vedle školy), stačilo.
Předprázdninová vedra.
červenec
Z reklamních rachejtlí nebyli všichni bloggeři úplně nadšení. Já je vypotřeboval včera.
Všichni se těšili na iPhone.
Konec 4. řady Ztracených byl asi nejvtipnější věc, co jsem loni v televizi (apod.) viděl. Konec byl někdy dříve, já ho viděl až o prázdninách.
Puzzle nakonec složili mladší sourozenci.
Pozůstatky z oslavy mé poslední zkoušky.
Prázdninová idylka.
srpen
září
Vyhrál jsem v SMS soutěži CD (na první a taky poslední pokus). Zajímavější je ale prohlížeč - nový Google Chrome (už jsem zas zpátky u Firefoxu).
A zase učení se.
Dvojka na analogu v Praze už ne.
říjen
Smrt si v Ordinaci nevybírá. Jinak se asi nic moc nestalo.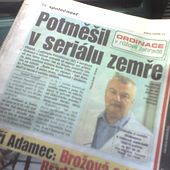 listopad
Nový prezident v USA, uvidíme, jak moc se nás to bude týkat.
Brzy budou Vánoce.
prosinec
Už jsou Vánoce.
A povánoční kocovina (ne alkoholová, tak všeho kolem - výzdoby, obchody...).
Ačkoliv normálně Facebook hry jako zvířátka, pěstování kytiček apod. moc nemusím, v Bowling Buddies se snažím překonat kamarády :).
A zase konec roku...
A postřehy k internetu za rok 2008
Myslím, že nejzajímavější věci za poslední rok jsou Facebook, práce odkudkoliv, mobilní web a televize na internetu. Popořadě:
Facebook
Facebook rozhodně není novinka posledních měsíců, ale teď se k němu přidávají "obyčejní lidé" :). Tzn. nejde o věc pro... snažím se vyhnout slovu profesionály, protože to není nejpřesnější, ale třeba na Twitteru asi moc spolužáků ze střední nenajdete. Na Facebooku odhaduju alespoň polovinu. A nemyslím, že jde o fotky nebo o to, kdo se stane fanouškem spaní, osla ze Shreka nebo vanilkové zmrzliny. Díky statusům jste pořád v obraze o lidech, o kterých byste jinak neslyšeli celé roky. A to nemusí psát nijak pravidelně, stačí třeba jednou za měsíc zmínka, něco jako "XY jede na Erasma do Švédska.".
Podobně aplikace - to, jestli potřebuju pro stránku vlastní login (a použiju svou oblíbenou kombinaci dvou slov :) ) nebo se přihlásím loginem z Facebooku, mi je fuk. Ale to, že jednou nadefinuji kamarády a pak, když si zahraji flashové kuželky, tak hned vidím výsledky ostatních, v tom je myslím budoucnost mnoha aplikací. Pouze může být problém, když vaši aplikaci Facebook z jakéhokoliv důvodu zablokuje. Asi jako když teď vypadne web z Googlu. Obdivuju ale na Facebooku, že se stal jedním z nejvýznamnějších webů a přitom nejde o žádného dlouholetého hráče, ale téměř novinku (2004).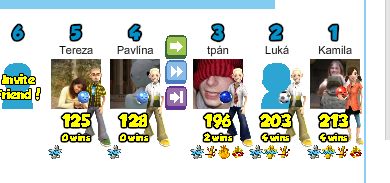 Práce odkudkoliv
Tím mám na mysli hlavně to, že u každého počítače připojeného k Internetu můžu dělat téměř to samé, co na svém. Nemyslím, že by se úplně naplnila představa, že je jedno, kde jsem, to ne - můj počítač je vždycky můj. Ale díky Google Accountu (Gmail - za 4,5 roku je tam hodně věcí, iGoogle...) a Syncplicity (příp. Mesh, cokoliv jiného) toho udělám hodně i jinde. Naopak snad vůbec nepoužívám aplikaci, která se považuje za symbol práce odkudkoliv - Google Docs.
Mobilní web
K zamyšlení nad tím, že by mobilní web mohl letos výraznějí růst, mě přivedl až tento článek - něco na tom ale je. Seznam spustil mobilní verze svých služeb, Vodafone přišel s velkou reklamní kampaní (6 měsíců zdarma), díky které třeba hodně lidí napadne, jestli by to šlo i na jejich telefonu (a s největší pravděpodobností ano). Díky paušálům typu O2 Internet v mobilu nebo T-Mobile web n walk není mobilní web nic drahého.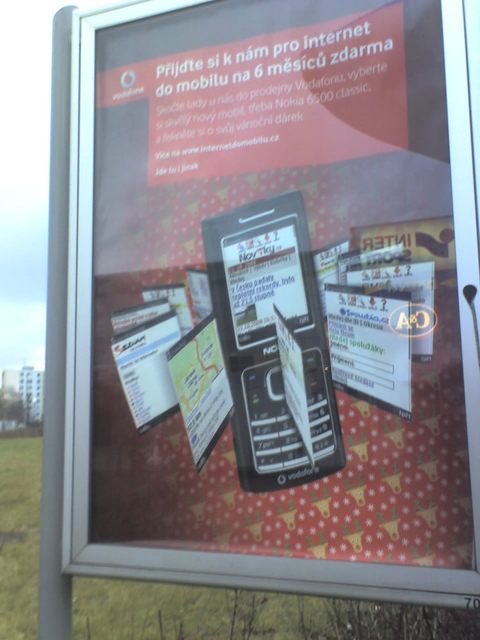 Televize na internetu
Tn.cz zrovna nemám na mysli, ale server nova.cz se rozhodně povedl (i když ČT už něco podobného umí dlouho). Je tu vidět velký pokrok proti tomu, když Prima nahrávala na YouTube upoutávky.
PF
No a samozřejmě co by to bylo za článek 1. ledna, kdyby nekončil přáním. Takže... všechno nejlepší do nového roku!
pondělí 1. ledna 2009, 19:15 - 30683× shlédnuto - RSS komentářů - tagy: rocenka facebook webdesign
---
Reklama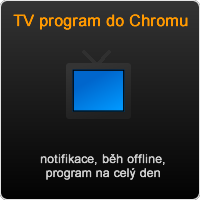 Reklama
Kvalitní domény, levný webhosting
Vyzkoušejte spolehlivý Český hosting. www.cesky-hosting.cz
Facebook tipy
Moje weby
---