kvě 15 18
V pondělí se konala na ČVUT FIT konference se sympatickým námětem a programem – kombinace IT a práva, letos (třetí ročník) s aktuálními tématy: regulace internetu, neutralita.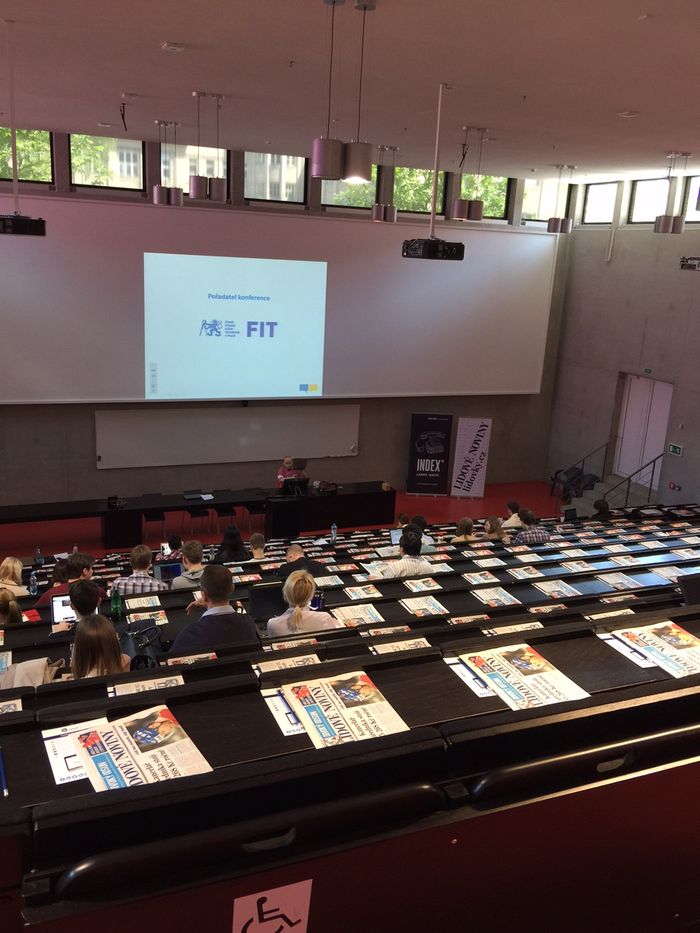 Úvod a první blok – Úvod a regulační rámec internetu
Po úvodním slovu (PPT) Zdeňka Kučery promluvil Jaromír Novák, předseda rady ČTÚ (PPT).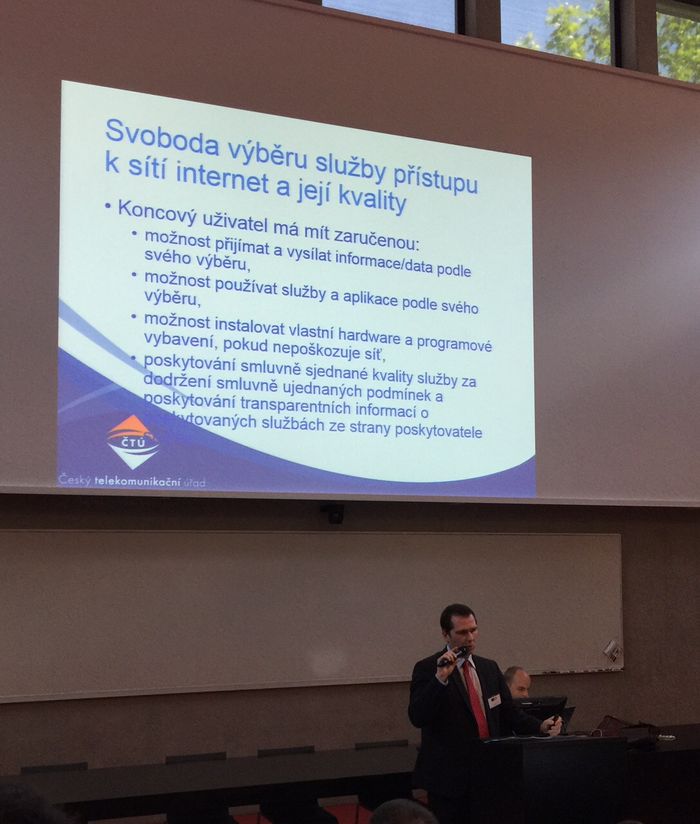 Z jeho přednášky doporučuji hlavně popis obecných pravidel ČTÚ (svoboda výběru přístupu k internetu, proti degradaci datových toků, výjimky, transparentnost). Speciálně u degradace datových toků nerozlišování podle obsahu, služeb, aplikace, zařízení, zdroje (a to ani pro pozitivní diskriminaci). Zmínka o ČTÚ/CZ.NICovém NetMetru, který nemůžou whitelistovat u operátorů, protože by to šlo proti jejich doporučením. Dále: pojem neomezená služba nemůže označovat něco s FUPem nebo dokupováním balíčků. Neutralitu definuje každý jinak (ETNO, provozovatelé služeb informační společnosti, co teprv by udělal český zákonodárce?
Aleš Musil z Evropské komise mluvil o následné regulaci a soutěžním právu (EK nikoliv jako zákonodárce, ale jako ÚOHS) – PPT. Tzn. případy jako stlačování marží (Telefónica Spain), hon na internetové giganty, poskytování veřejných podpor a spojování soutěžitelů z pohledu EK (Facebook WhatsApp, Microsoft Skype, T-Mobile UK Orange UK).
Druhý blok – Síťová neutralita
Jiří Peterka (PPT) a Ondřej Filip (PPT) měli oba pěkné přednášky o technickém fungování sítí (JP spíše o IP protokolu, OF o peeringu). Zdeněk Cendra z Peering.cz: nakonec vždy záleží na dohodě lidí (ISP).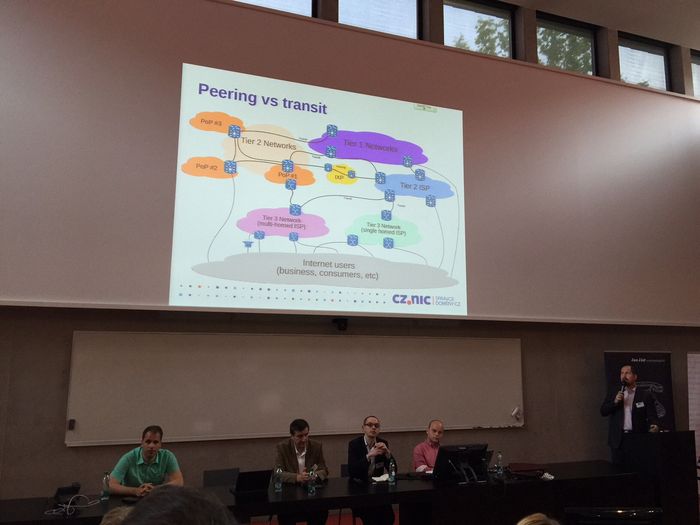 Na konci diskuze s Petrem Slováčkem z O2/Cetinu: primárně o síťové neutralita (nějaká pravidla to chce), hodně ale i o aktuální dělení O2 od 1.6. – např. CETIN se bude snažit i o zisky ze zahraničí, mobilní přístupová síť jde do CETINu, zákaznická data samozřejmě nebo např. systémy na autentizaci zůstávají v O2.
Třetí blok – Blokování obsahu internetu
Martin Cach z UPC: data retention v souvistlosti s autorským právem (nedáme), GDPR, rozsudek UPC Telekabel Wien.
Matěj Vácha (advokát): primárně jít po škůdci autorského práva, až pak se snažít jít na providera.
Veronika Křesťanová (soudkyně autorskoprávních sporů): diskuze je hlasitější než konkrétní případy. Pomlouvání v diskuzích: Delfi AS x Estonsko – čeká se na rozsudek (portál profitoval z diskuzí, ale stáhnul je, když se mu řeklo).
Eva Martinicová (Google): rozsudek k právu být zapomenut na základě směrnice 95/46/ES a čl. 7 a 8 Listiny základních práv EU. Odkaz na informační bulletin ÚOOÚ, Google Transparency Report .
Ondřej Plešmíd (právník MF ČR, spoluautor loterijního zákona – zde na blogu): jde o inspiraci z Dánska, má být ochrana soudní cestou (správní soudnictví). Po konzultaci s Ministerstvem spravedlnosti (soudy jsou na moc dlouho) bude nezávislým orgánem Ministerstvo financí. Co stránky v angličtině, dostane se na blacklist? Ano, může, pokud bude splňovat více. Blacklist bude veřejný. Konkrétní kroky pro ISP: ISP nebudou dostávat výzvy mají si to sledovat sami. MF ČR nemá požadavky na technické řešení. x
Cach: DNS poisoning? Deep Packet Inspection? Chyběla veřejná diskuze + Ondřej Malý, ČTÚ: rozpor tam zůstává stále. x Plešmíd: Do konce června bude zákon projednán na vládě, parlament už MF ČR neovlivní (průměrná doba je 11m), EK bude předloženo k notifikaci.
Odkazy
pondělí 18. května 2015, 23:00 - 36129× shlédnuto - RSS komentářů - tagy: pravo
---
Reklama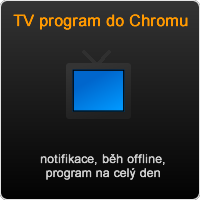 Reklama
Kvalitní domény, levný webhosting
Vyzkoušejte spolehlivý Český hosting. www.cesky-hosting.cz
Facebook tipy
Moje weby
---