pro 06 23
Dárky #1 – pátek, Alzasoft
Já jsem tušil, že pátek před Vánocemi není nejlepší chvíle na výlet do Alzasoftu pro MP3ku, ale doufal jsem, že ve tři odpoledne to ještě půjde. Fronta však byla rekordní – pro ty, co to tam znají: vedla od pokladen ven až ke skladu, kde se zboží vydává. Nakonec to čekání nebylo tak strašné, asi jen dvacet minut, po zaplacení jsem šel na řadu téměř ihned. Podle výrazu jiných lidí jsem byl ale výjimka. Alespoň, že už dříve provedli upgrade a čísla objednávek vyvolává automat a ukazují se vevnitř na metrové plazmě, venku na displeji. Při nákupu jsem použil náš oblíbený rodinný trik – pokud se kupuje něco pro tátu v Alzasoftu, kupující se přihlásí jeho loginem (ten je v rámci rodiny veřejný), změní v nastavení e-mail na svůj, objedná, koupí a nastavení vrátí zpátky :). Překvapení zůstává utajeno a pro případy reklamací apod. je vše na jednom místě.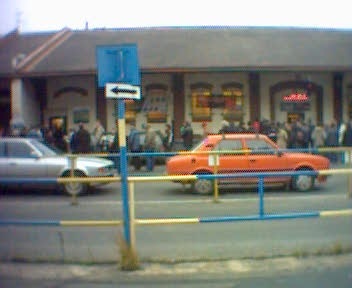 Dárky #2 – sobota, Tesco
Dneska už jsem měl všechny vánoční dárky vyřešené, ale říkal jsem si, že by to chtělo štědrovečernímu Adamovi koupit něco k narozeninám (mimo tří DVD s Happy Tree Friendy, které najde zítra pod stromečkem). Tesco (Letňany) samotné příjemně překvapilo – snad poprvé jsem tam viděl běžet všechny pokladny a opravdu, čekal jsem u pokladny asi jen deset minut a mohlo to být ještě míň, kdyby přede mnou vietnamský obchodník nezásoboval večerku. Ale podle toho, co bylo vidět výlohou, byly v Datartu pravé vánoce.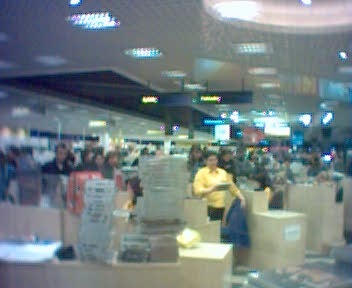 Původně jsem se tam vypravil pro Quizmo kvízy, které se Adamovi líbily. Sice mi rozum říkal, že dát tři stovky za poměrně stupidní digihru počítající procenta není moc chytré, ale tragédie to taky není – jinak je to přesně to, když mi rodiče v deseti letech vysvětlovali, že 35 Kč za Kačera Donalda je fakt blbost (teď už by mi na KD vydělávalo AdSense, ale KD šel s kvalitou strašně dolu :)). Bohužel Quizmo jsou sice hezký nápad, ale... – tři stovky zaplatíte jen za ovladač, do kterého mačkáte správné odpovědi a on vám odpoví úspěšnost v procentech. Další stovky (konkrétně dvě za jeden test) zaplatíte za knihy testů. Ještě jsem se přes mobilní Google kouknul, jestli ty testy nejsou náhodou na internetu ke stažení, ale nebyly. Takže Quizmo ne-e. Ale potkal jsem tam hezké autíčko na baterky a stálo jen 200. (O dárcích se tu klidně zmiňuju, myslím, že nikdo z rodiny můj blog nečte :).)
Teď už jsem všechno zabalil, teď přemýšlím, co vánočního půjdu dělat. V televizi nic moc, asi si půjdu vystřihonut dráčka (PDF, pokud nevíte, o co jde, video na Youtube tu). A možná taky poupravím vánoční zvyk a dám svobodu svému mobilu - T610 po třech tletech aktivní služby přestává být použitelným na psaní SMS, procházení seznamu a vůbec cokoliv.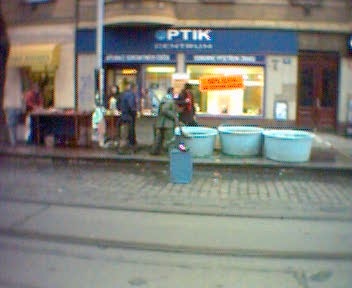 Do Vánoc už asi nic nenapíšu, takže přeji všem čtenářům krásné Vánoce, klidné prožití svátků a tak vůbec :).
sobota 23. prosince 2006, 22:06 - 29211× shlédnuto - RSS komentářů - tagy: vanoce pohoda alzasoft tesco
---
Reklama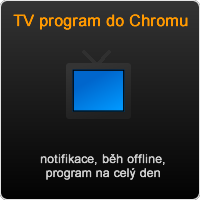 Reklama
Kvalitní domény, levný webhosting
Vyzkoušejte spolehlivý Český hosting. www.cesky-hosting.cz
Facebook tipy
Moje weby
---