led 11 31
S Quorou jsem si hrál asi o něco dřív, než začala letět na Twitteru – zaujala mě, když byla koncem listopadu zmíněna v nějakém článku (na Mashable snad), jak má originální UI. A opravdu má, docela se mi líbí, i když spíš jako by tam byly geniální detaily, ale jako celek to místy nedávalo trochu smysl. Ale o to nejde.
Pěkná funkce je, že hned po přihlášení Facebook loginem mi to "přihlásilo" témata podle mých oblíbených stránek – hned tam napadaly seriály a pár jiných věcí.
Ale ty otázky… – ne, že by všechny byly nesmyslné. Ale spousta lidí je úžasně líných a radši se zeptají, než aby tu samou věc napsali do Googlu. Napsat dotaz do fóra, aniž by si návštěvník aspoň přibližně prošel, jestli už dotaz nebyl podán, to se prostě nedělá. Ale na Quoře je takových dotazů v některých sekcích i polovina. Nemyslím nějaký dotaz, který by potřeboval aspoň trochu znalostí, ale slovo od slova. (I když hledání, které je spojené s položením otázky, k tomu vybízí.)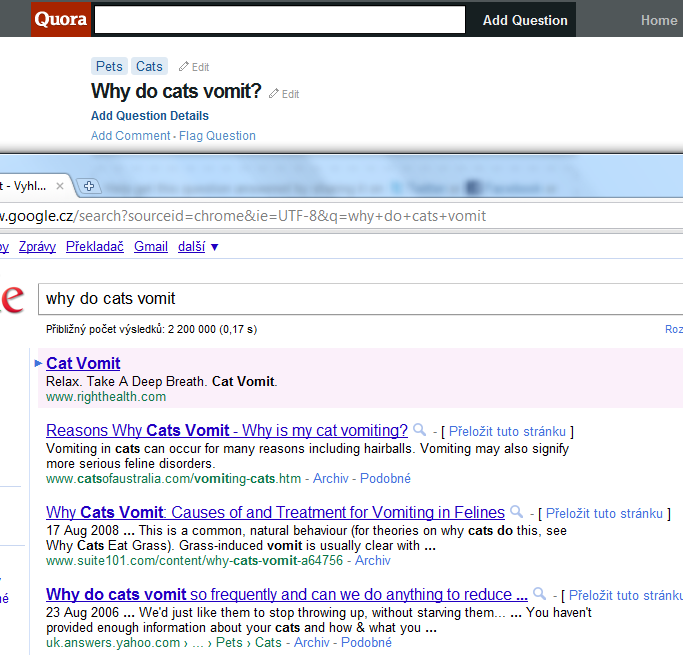 Kromě toho pár otázek je i jinak nesmyslných – dává smysl se zeptat, co je nejlepší PHP framework pro projekt typu a proč. Ptát se ale na Quoře, jaká je nejlepší epizoda seriálu (či něco jinak subjektivního), to je nesmyslné tlachání, které podle mě patří jinam. Nebo teda můžeme tlachat a palcovat nahoru to, s čím souhlasíme.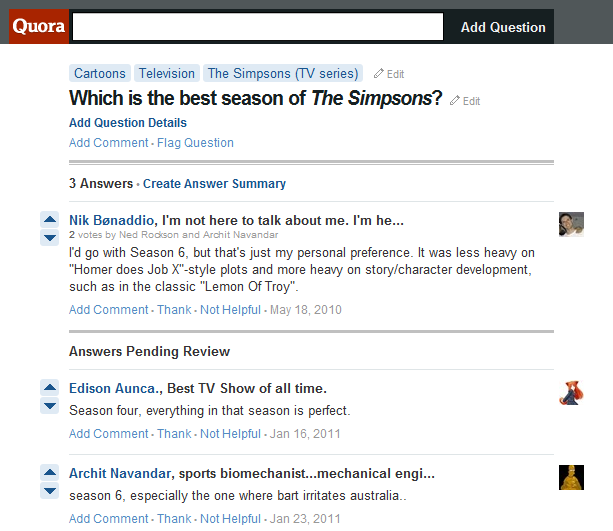 Uvidíme, mně se zdá Quora zajímavá, jen nějak jako bych neměl důvod se tam vracet, ale to jsem si dlouho myslel i o Twitteru. Mají pěkně propracované rady, koho a co followovat, takže ze 4 Čechů mi to poskládalo další docela zajímavé lidi i témata.
pondělí 31. ledna 2011, 00:29 - 6545× shlédnuto - RSS komentářů - tagy: quora weby
---
Reklama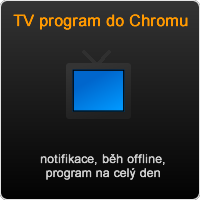 Reklama
Kvalitní domény, levný webhosting
Vyzkoušejte spolehlivý Český hosting. www.cesky-hosting.cz
Facebook tipy
Moje weby
---