zář 11 18
Jistě to znáte, zadáte nějaký rozumný dotaz a skončíte na pochybném webu přeplněným bannery (v lepším případě jenom jackpoty a Vaše IP adresa vyhrála…) a to přitom dotaz vypadal docela rozumně (stahování driverů, titulky…).
Google proto, pokud se přes tlačítko Zpět vrátíte do vyhledávače, nabídne zablokování celého webu (resp. domény 3. řádu, pokud je; jinak celé) – musíte být samozřejmě přihlášeni Google Accountem.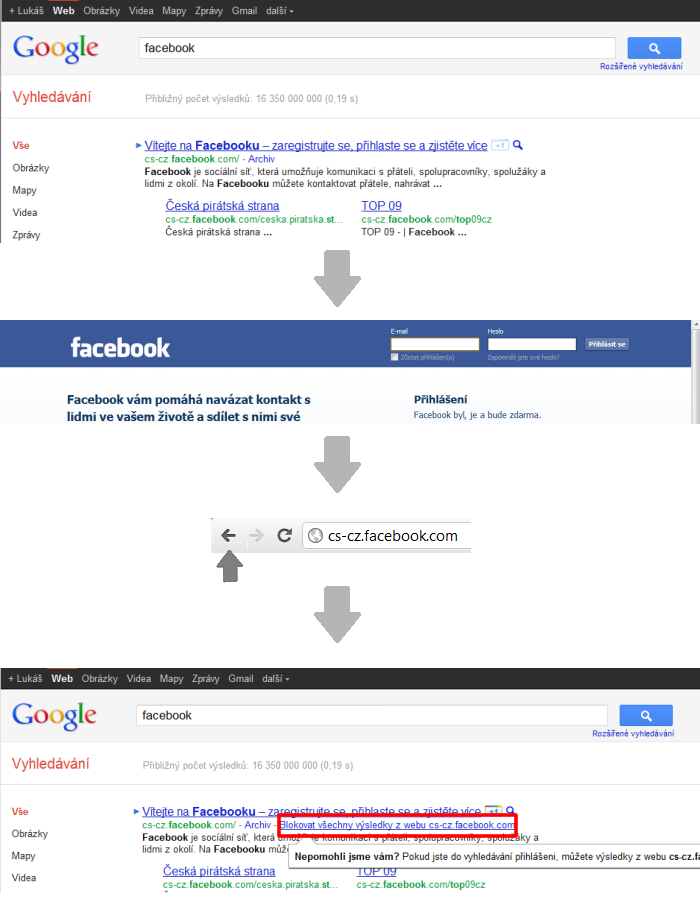 Správa blokovaných webů
Na adrese www.google.cz/re­views/t můžete zablokované stránky spravovat, případně přidat další ručně.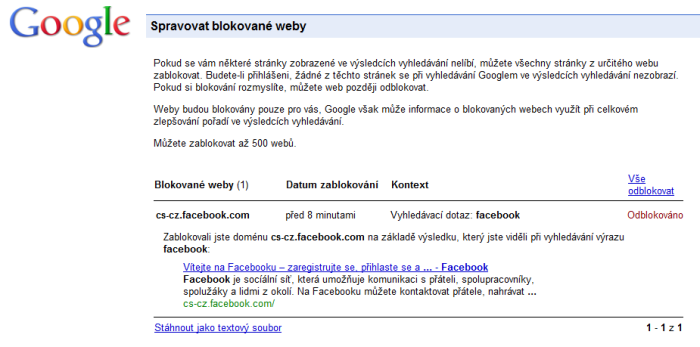 Názor
Mně se ta funkce trochu nezdá. Samozřejmě se může hodit zablokovat si pár zbytečných webů, ale myslím, že by to mohlo být schováno jako speciální možnost. Takle se to až příliš nabízí a nedivil bych se, kdyby to třeba někdo používal jako odškrtávání úkolů(na tuhle stránku jsem se kouknul, už tam asi nic dalšího k hledanému tématu nenajdu, tak ji označím, ať se mi teď neukazuje… a pak už celý web "nikdy" neuvidím).
Z pohledu tvůrce webů mi zásadně chybí možnost vedět ve Webmaster Tools, kolik lidí si můj web zablokovalo (pro mě by to bylo cennější, než těch pár čísel o RSSkách).
Tuto funkci popsal Google na svém blogu už v březnu, v českém vyhledávání jsem si ji všimnul až teď. Tipuji, že to je pro Google cenný zdroj pro shazování ranku právě content farmám, proti kterým bojují posledními změnami algoritmu.
Pokud už znáte toto blokování delší dobu, používáte ho?
pondělí 18. září 2011, 09:15 - 26384× shlédnuto - RSS komentářů - tagy: google seo webdesign
---
Reklama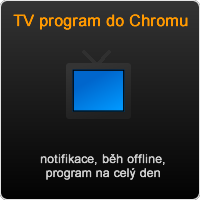 Reklama
Kvalitní domény, levný webhosting
Vyzkoušejte spolehlivý Český hosting. www.cesky-hosting.cz
Facebook tipy
Moje weby
---