dub 11 22
Díky šikovnému bratrovi, který bůhvíkde splašil lístky na Kabáty za korunu, jsem se po delší době kouknul do O2/Sazka Areny.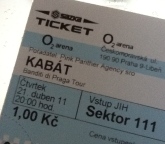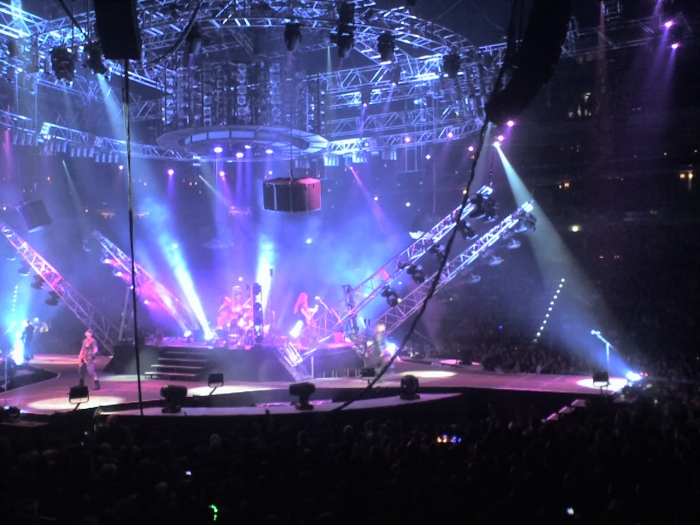 Kabáti perfektní, už proto, že hráli převážně starší věci (Dole v dole, Šaman, Pohoda, Burlaci…).
Poučen minulou návštěvou v O2A (lístky zdarma od O2 Extra na Richard Müllera) a prohlídce podobné letištní jsem nechal doma bohužel jakýkoliv foťák (zbytečně). Sice kontroly byly, ale tím, že jsem si (snaživě proaktivně) vyndal z kapsy mobil, peněženku a klíče, jsem asi zapůsobil dostatečně důvěryhodně, protože s tímhle v ruce jsem prošel rámem, který samozřejmě spustil, ale nikoho to nezajímalo.
Poznámka kapely: "kdo máte zapalovač, škrtněte, týhle hale už je to stejně fuk" (Sazka) byla dobrá :).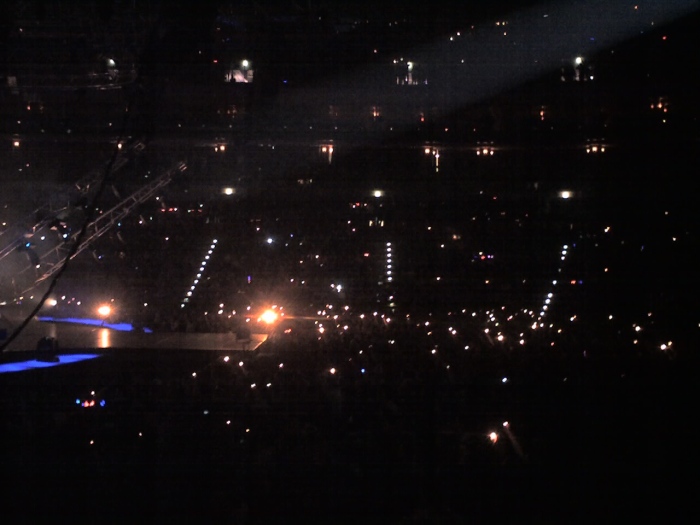 Prodavači blikajících rohů (100), svítících tyček a paruk (250)? Mně to nepohoršuje (kromě toho, že s tím otravovali každých 20 minut), mně to přijde jen jako úplný nesmysl.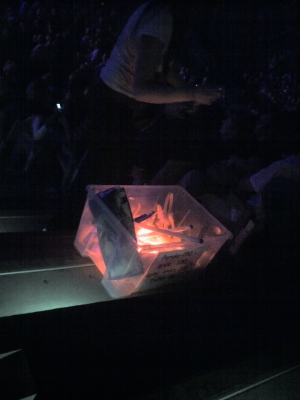 Sedět na koncertě jako v kině není normální – sice super výhled, ale není to ono.
Ke konci se tribuna třásla (Pohoda), docela výrazně (pár centimetrů) :).
Odchod po koncertě proběhl podivně disciplinovaně a klidně, když to porovnám s tím, jak lidi na R.M. vybíhali jako dobytek uprostřed přestávky (taky jsem byl hrdou součástí stáda).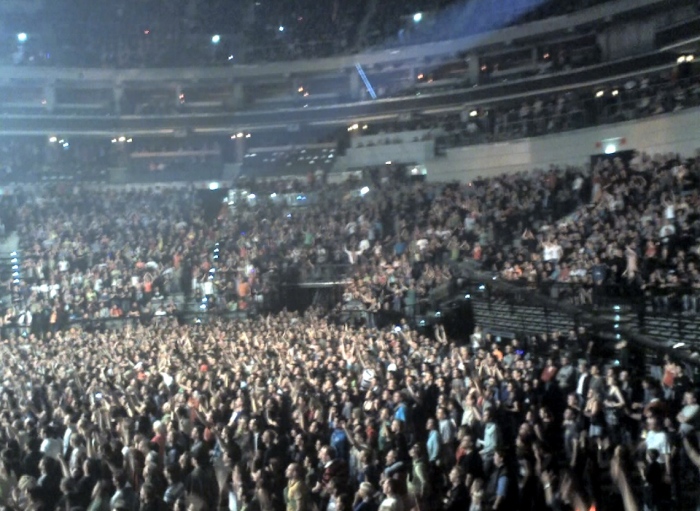 Dvě videa cizí videa (a dvě oficiální)
sobota 22. dubna 2011, 00:12 - 26056× shlédnuto - RSS komentářů - tagy: hudba
---
Reklama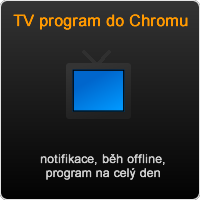 Reklama
Kvalitní domény, levný webhosting
Vyzkoušejte spolehlivý Český hosting. www.cesky-hosting.cz
Facebook tipy
Moje weby
---