zář 06 23
Krátké info na úvod – web se screenshoty Windows Vista RC1 jsem dal na internet v neděli 17. září večer. Od jiných screenshot webů se můj liší tím, že snad jako jediný přináší více fotek WVist bez Aero Glass efektu. To asi zaujalo tolik uživatelů diggu – WVisty na slabším počítači.

V pondělí v 7 ráno (normálně bych tak o prázdninách nevstával, ale šel jsem si pro razítko do indexu za zápočťák :)) jsem se ještě zkusil kouknout na počty diggů – počítadlo ukazovalo 22. Když jsem se vrátil domů někdy kolem 9, na počítadle bylo najednou přibližně o sto hlasů víc, web se dostal na titulní stránku a taky se tam do večera udržel. Body nabíhaly rychle – téměř co reload, to jeden dva navíc. Také se na diggu strhla poměrně typická diskuze na témata, jako co Microsoft komu ukradl, jak se furt projevuje špatné překreslování chybových oken apod.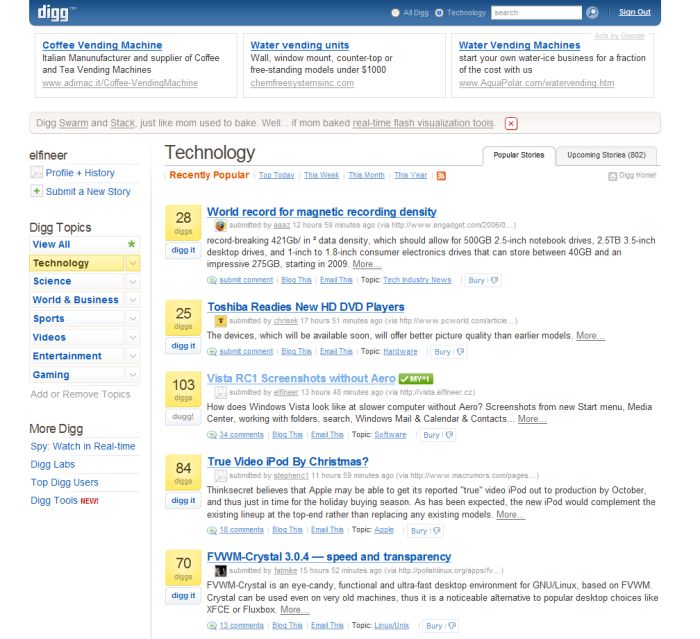 Pokud máte pocit, že sem ty statistiky dávám jen proto, abych se pochlubil, tak nejste úplně daleko od pravdy :), ale stejně myslím, že jde o docela zajímavá čísla.

Zvláštní poděkování si zaslouží Český hosting, který se ani jednou nezadýchal – sice jsem ty obrázky dělal co nejmenší (náhledy přibližně JPG kvalita 30, velké obrázky 70, celý web má jen 11MB), ale i tak se přeneslo (resp. vyneslo) za jeden den 20GB.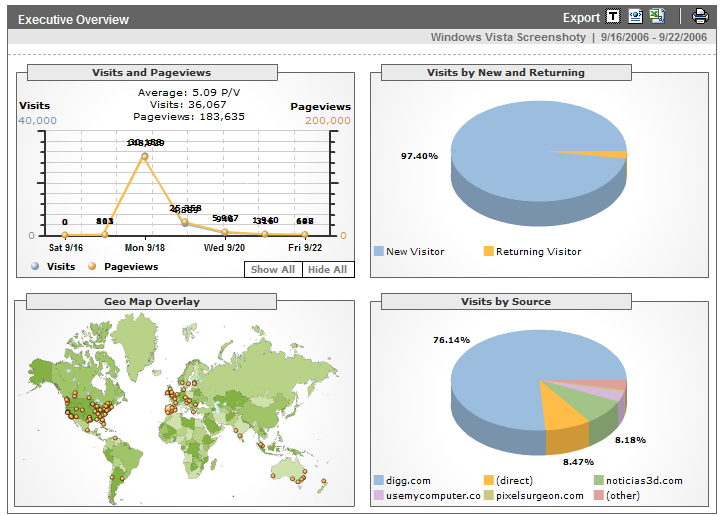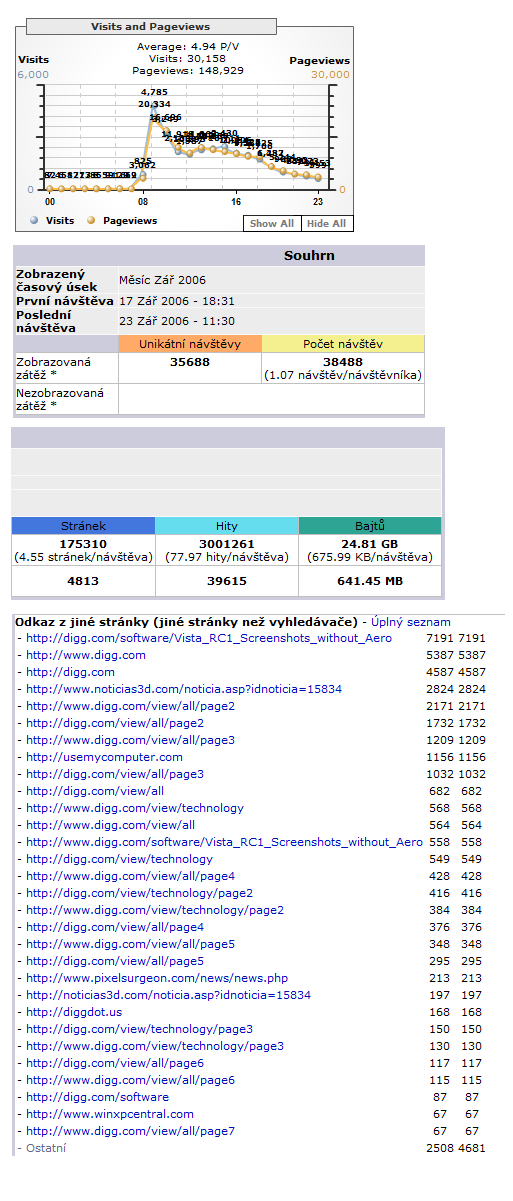 sobota 23. září 2006, 18:14 - 36744× shlédnuto - RSS komentářů - tagy: digg vista webdesign
---
Reklama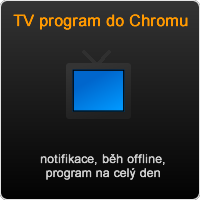 Reklama
Kvalitní domény, levný webhosting
Vyzkoušejte spolehlivý Český hosting. www.cesky-hosting.cz
Facebook tipy
Moje weby
---