říj 07 08
Myslel jsem, že pokračování minulého článku napíšu dříve, ale chtěl jsem si zkusit letošní přijímačky, jestli se nic nezměnilo a nějak se mi to protáhlo :). Ale k samotným přijímačkám…
Úvod
Protože je Právnická fakulta UK jedním z nejoblíbenějších cílů po maturitě, přijímací zkoušky se nedělají na jednom místě, ale jsou rozeseté přibližně po celé republice. Píší se v jeden čas a vždy na nějakém gymnáziu, které si Scio (společnost, co testy vymýšlí a opravuje) pro tento účel pronajme. Svým zabezpečením jsou spíš k smíchu - v pokynech se dočtete, že s sebou smíte mít maximálně půl litrovou (nebo nějaké podobné množství) flašku vody, ovšem bez jakékoliv etikety, během zkoušek jsou všechny třídy, ve kterých se testy píšou, foceny (ovšem paměťové karty se prý "vyvolávají" pouze v případě nějakých sporů) a podobně. Z části je to trochu pochopitelné (jakkoliv mám pochopení pro neúspěšné uchazeče, to, co se často psávalo do odvolání, bývalo opravdu na hranici trapnosti a takle to pak dopadá), jen si člověk na začátku udělá o škole trochu děsivější obrázek a je pak o to překvapenější třeba vstřícnějším přístupem na samotné fakultě. Po maturitě jsem dělal zkoušky na víc škol a na nejmenované VŠ vypadal sběr testů tak, že nějaká paní z dálky nakoukla do občanky a pak hodila test do krabice od bánanů – takže právě takto to na PRF nevypadá :).
Další významnou informací ke zkouškám je, že všechny tři části (viz níže) se konají v jednom kusea pauzy jsou vždy tak minutové na sebrání starého a rozdání nového zadání. Pravděpodobně je to jeden z výrazných faktorů ovlivňujících výsledek - jak pak člověk mele z posledního, když má celý test 2 hodiny 25 minut.
Zkouška je celkem na 105 bodů + dalších 5 lze získat za maturitní vysvědčení s vyznamenáním a dalších 5 za jazykový certifikát typu FCE, CAE… Za správnou odpověď je bod, za špatnou –1/4, za žádnou 0.
Test se skládá ze tří částí:
všeobecný přehled
logika
všeobecné předpoklady
Všeobecný přehled
Část, která se nazývá všeobecný přehled, jsou vlastně původní přijímačky – dějepis, právo, trochu umění, trochu zeměpisu… Ale dříve byly u každé otázky 0–4 možnosti (čímž se v podstatě z každé otázky stávaly 4 jako u řidičáku), teď je to vždy jen jedna.
Logika
Část, která je dělaná snad tak, aby nešla stihnout. Jsou zde vždy dlouhé texty, které nestačí si jen jednou přečíst a odpovídat, ale pročítáte ten text znovu a znovu a doufáte, že neskočíte na nějaký chyták.
Všeobecné předpoklady
Tradiční testy známé třeba z novin. Je tu i docela hodně matematiky, čtení z grafu, synonyma, antonyma, vyškrtněte, co se vám nelíbí…
Pár tipů
Znovu připomínám, že tohle je jen můj názor a nechci mít nikoho na svědomí, vemte to třeba jen jako jeden z názorů k zamyšlení :).
Při učení se na všeobecný přehled má rozhodně smysl si několikrát přečíst Ústavu a Listinu základních práv a svobod (+ snad taky bývá často doporučován Zákon o VŠ). Například loni bylo nutné znát, jestli musí soud potvrdit zavření do psych. ústavu (ano), jak je to se zatčením a uvalením vazby (24h limit apod.), vědět, že v LZaP se mluví vysloveně mj. o přístupu k nerostnému bohatství apod. Letos například rozdíl mezi referendem – interpelací – odvoláním – iniciativou (možné odpovědi na jednu otázku), hranici pro vstup do parlametnu, jaké pravomoci má prezident bez spoluúčasti jiných st. orgánů...
Takže ještě jednou, Ústava a LZaP jsou slušný základ. U samotného dějepisu je nutné mít velký rozhled včetně takových věcí, jako kdy se konala konference KBSE v Helsinkách či něco o Kantovi. Takže dějepis bych si já osobně nechal až na konec už proto, že je mi jasné, že to, co bych se naučil, by se tam stejně neobjevilo.
Naopak na logice moc co není vymyslet, chce to si znovu a znovu zkoušet loňské testy, podobné testy také vycházejí v MF Dnes a na internetu tak v květnu (kam je dává Scio). Také je snad možné si koupit nějaké on-line testy u Scia – nevím, nezkoušel jsem a moc se mi nechce jim dělat reklamu.
Všeobecné předpoklady to samé, ty jsou v novinách ještě častěji. Jen myslím, že tady bude překvapeno hodně lidí, "co matiku nebudou potřebovat, vždyť chtějí na práva", protože to chce například zvládat prvočíselný rozklad (Které z čísel je větší? 24 × 72 × 21 nebo 3 × 48 × 36 × 7? – stejné), rychle dosazovat do nejzákladnějších vzorečků jako obvod kružnice, dosazovat do exponenciálních funkcí apod.
Statistika
Trochu statistiky, jak vypadaly přijímačky loni (body / přijetí). Je vidět, že blízko hranice na přijetí rozhodují jednotlivé body.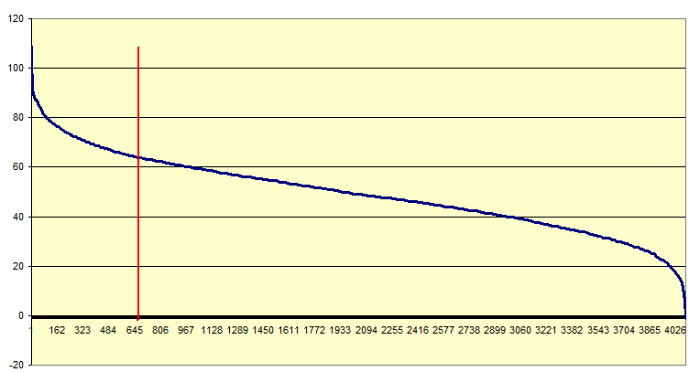 Kde hledat další informace?
Mnoho užitečných informací (včetně hranic pro přijetí a starých testů) najdete přímo na oficiálním fakultním fóru ve složce Přijímací zkoušky.
Pokud jste náhodou přijímačky na PRF dělali a zavítali jste na tento blog, jsem velmi zvědav na váš pohled na věc :).
sobota 8. října 2007, 23:07 - 32485× shlédnuto - RSS komentářů - tagy: prf
---
Reklama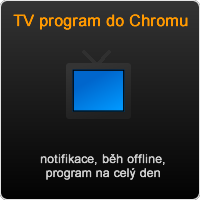 Reklama
Kvalitní domény, levný webhosting
Vyzkoušejte spolehlivý Český hosting. www.cesky-hosting.cz
Facebook tipy
Moje weby
---