led 07 23
Google prý včera přišel na pár hodin o německou doménu (Google.de). Někdo si požádal o převod domény ke svému webhosterovi. Potvrzení mělo fungovat tak, že majiteli domény (tzn. Googlu) přišel e-mail, kde byl link - pokud majitel s převodem nesouhlasí, ať na něj klikne. V opačném případě po uplynutí několika dnů k převodu dojde.
Můj převod domény
Přijde mi to trochu divné, asi před měsícem jsem převáděl doménu .com od Pipni k Českému hostingu. Možná pro .de neplatí taková pravidla, ale převod cizí domény je u .com téměř vyloučen.
Co je nutné udělat pro převod .com
Musíte totiž:
zjistit nějaký klíč, který řeknete novému hostingu a odemknout doménu pro převod (to moc nevím, co je, ale udělali to u Pipni, stejně jako tento klíč jsem dostal až na žádost).
jako majiteli domény vám přijde e-mail s odkazy pro potvrzení a zákaz převodu domény
pokud potvrdíte, pak přijde další e-mail, kde je možnost jenom zákazu
až když ten ignorujete (snad pět dní až týden), až pak dojde k převodu.
Hosting, ke kterému byla doména převedena (Goneo) když zjistil, co napáchal, tak hned doménu vrátil zpět.
Screenshot
Screenshot Google.de, když nebyl Googlu (pochází odsud):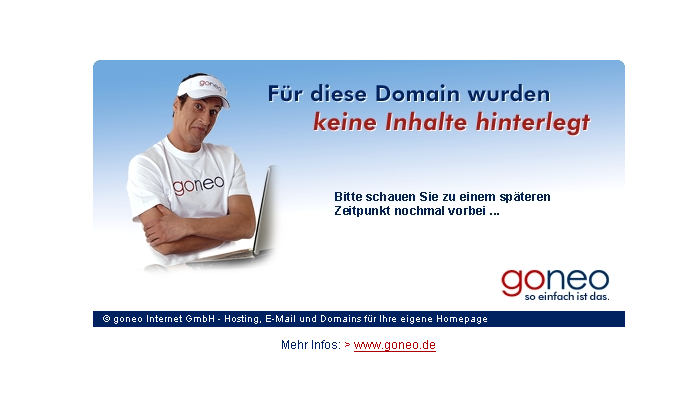 Další info si můžete přečíst na TechCrunch, ale hodnotnější informace jsou v komentářích, článek samotný se pravděpodobně mýlí.
pondělí 23. ledna 2007, 21:06 - 17372× shlédnuto - RSS komentářů - tagy: google webdesign
---
Reklama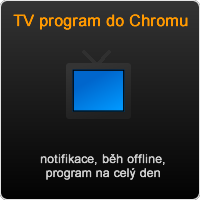 Reklama
Kvalitní domény, levný webhosting
Vyzkoušejte spolehlivý Český hosting. www.cesky-hosting.cz
Facebook tipy
Moje weby
---