úno 08 12
Netvibes je podobná služba jako například iGoogle (jen myslím, že byla dříve) – na stránku si poskládáte různé informace od předpovědi počasí přes slovník, e-mail až po výpis zpráv z RSS – vždycky uzavřené do rámečků, aby se s tím dalo pracovat – gadgetů.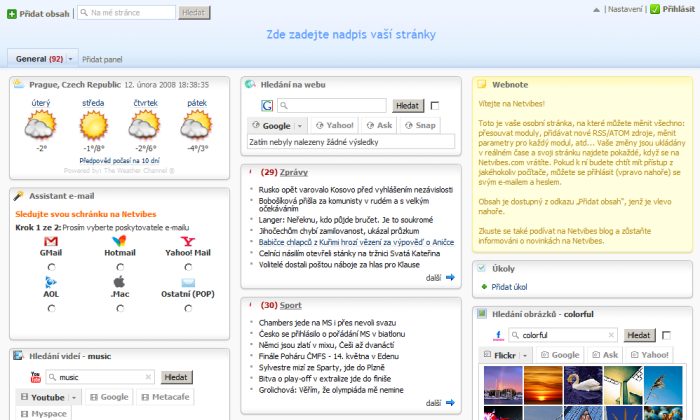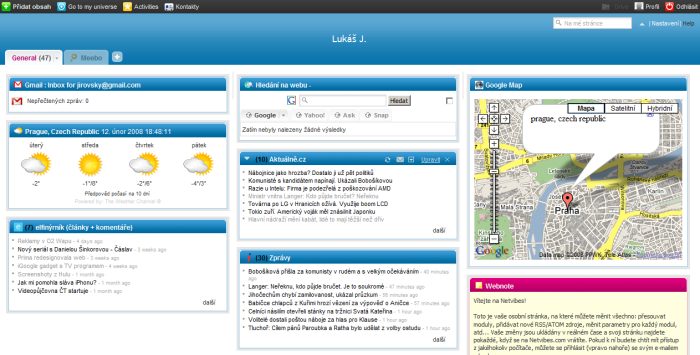 Netvibes se nyní mění – kromě lehce jiného designu přináší sociální / Web 2.0 funkce a *vesmíry*.
Můj vesmír
Kromě poskládání gadgetů na osobní stránku, kam se přihlašujete a kterou máte třeba nastavenou jako domovskou, si můžete vytvořit vesmír – stránku, kam také skládáte gadgety a která je pak přístupná na adrese http://www.net­vibes.com/(přez­dívka). Může být užitečné, pokud chce mít třeba jednu stránku, kde propojíte svůj twitter, Facebook, Flickr, fotky z Picasy… Ukázka: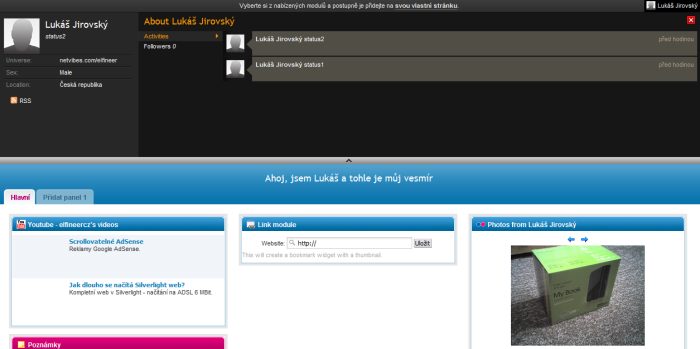 Komunikační funkce
Podobně jako u twitteru můžete psát svůj aktuální status, vidíte zprávy přátel apod.
Netvibes UWA
Další zajímavou věcí je Netvibes UWA – platforma pro psaní gadgetů, které napíšete jednou a měly by pak fungovat i na iGooglu, iPhonu a Vistách apod.
Nová verze je jen na pozvánky, zažádat si o ní můžete na adrese ginger.netvibes­.com, kde se také můžete podívat na ukázková videa z používání. Podle toho webu by ale měla být nová verze už brzo spuštěna.
Můj názor
Novinky to jsou pěkné a daly asi hodně práce, ale spíš než jako služba zastřešující všechny ty 2.0 servery mi to připadá jako další login, který mi toho zas moc nepřinese (pravda, používám iGoogle).
sobota 12. února 2008, 18:34 - 33675× shlédnuto - RSS komentářů - tagy: gadgety widgety webdesign
---
Reklama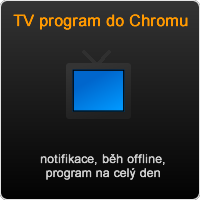 Reklama
Kvalitní domény, levný webhosting
Vyzkoušejte spolehlivý Český hosting. www.cesky-hosting.cz
Facebook tipy
Moje weby
---