říj 07 24
Nedávno jsem pomáhal kamarádovi s nainstalováním O2TV a co mě mile překvapilo: žádný problém, během deseti minut celá televize fungovala.
Uznávám, že může vypadat trochu přehnaně psát o tom, že konečně něco fungovalo, ale když si vezmu, kolik práce jsme měli doma s přechodem z CDMA na ADSL (což nakonec nemohl být přechod, ale rušení CDMA smlouvy, přidání ADSL k pevné lince + pár technických komplikací u TO2), přechod na novější ADSL2+ taky nebyl nejladnější (ovšem zlomek problémů Jirky Macicha), tak je to výkon.
K samotnému set-top-boxu byl přibalen ADSL2+ modem, takže starý USB Sagem, kde se ADSL vytáčelo ve Windows, šel naštěstí i s veškerým příslušenstvím do krabice (budíž mu skříň lehká). Stačilo k telefonní lince jen připojit splitter, do něj modem, z modemu do zdířky žlutě označené TV zapojit žlutý síťový kabel na jedné straně, na straně set-top-boxu do zdířky Ethernet, všechno zapojit do zásuvky a ono to šlo (+ samozřejmě ještě spojit scartem TV a set-top-box). Takle v jedné větě to vypadá složitě, ale nikde nebylo nutné jediného nastavení, lovení nečeho v menu, třeba IP adresy nebo obdoby APN, prostě nic. Když si vezmu, jak náročná technologie to musí být a porovnám s tím, kolik práce a hledání mi dalo, než se mi povedlo na Razru zprovoznit přístup na internet i z Javy…
Po prvním zapnutí se set-top-box pár minut aktualizoval a pak naběhlo z ukázek známé menu.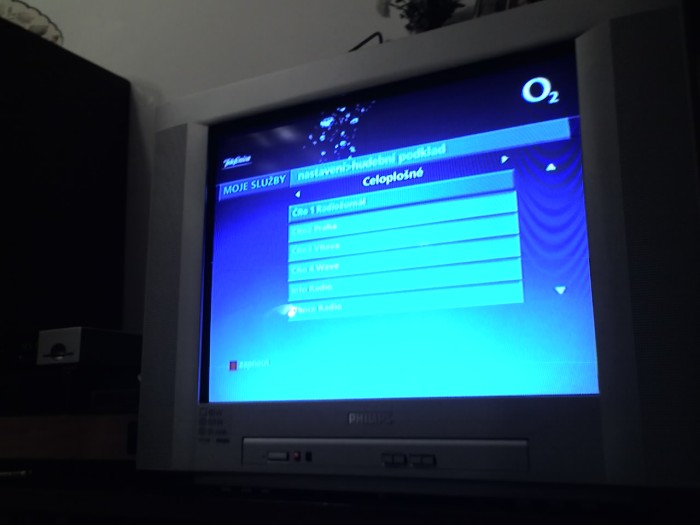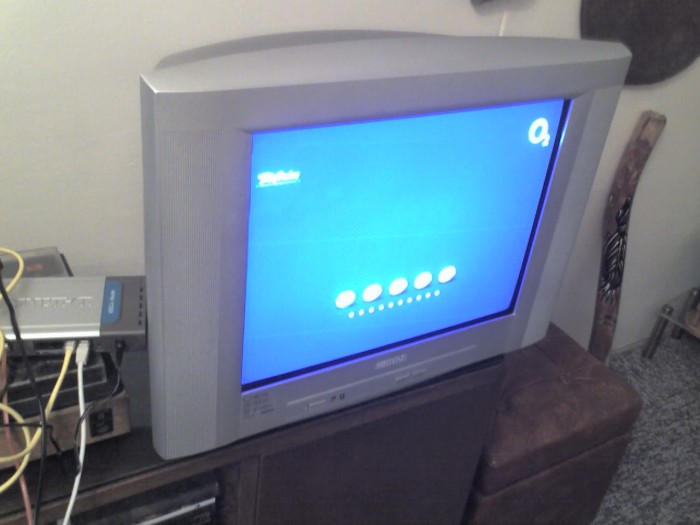 Pár zběžných dojmů z O2TV:
Přepínání kanálů je samozřejmě pomalejší než na analogu, ale je o něco rychlejší než na našem domácím set-top-boxu k DVB-T.
3D filmy (ozkoušeny jen zadarmo ukázky) vypadají s brýlemi opravdu 3D, ještě lepší to musí být na metrové plazmě než na 55cm.
Každé zapnutí set-top-boxu (jen ze stand-by) trvá docela dlouho. Navíc v tomto případě ještě otravuje nabídka vyhledání pozemních DVB-T kanálů; radši jsem ale nechal antému připojenou přímo do televize, ať nemusí kvůli zprávám zapínat pomalý stb.
Menu by taky mohlo fungovat mnohem rychleji a jistěji (někdy jsem měl pocit, jako bych nedomáčknul tlačítko, ale chyba byla viditelně na straně SW stb, který nestíhal).
Dálkový ovládač je rozumně velký a řekl bych, že se dá používat i poslepu.
V balení byl i velmi dlouhý síťový kabel pro připojení k počítače (naopak na propojení televize s modemem je až podezřele krátký), takže jsme je prohodili (telefon daleko od televize). Jediný menší zádrhel byl se samotným připojením k internetu. Modem se samozřejmě připojil hned po zapojení (když fungovala televize), jen na počítači internet nešel, ačkoliv tracert hlásil rozumnou cestu až do konce. Stačilo otevřít manuál, kde bylo nutné změnit login test / test na O2 / O2, což považuji za zbytečnou nedomyšlenost – od té doby, co TO2 nepoužívá pro ověřování číslo / heslo, ale vždy jen O2 / O2 a ověřování probíhá jinak, tak jde o zbytečnou komplikaci a kdyby bylo O2 nastaveno už od výrobce, šlo by opravdu všechno zapojit jako třeba video a DVD přehrávač a nebylo by nutné se o nic starat.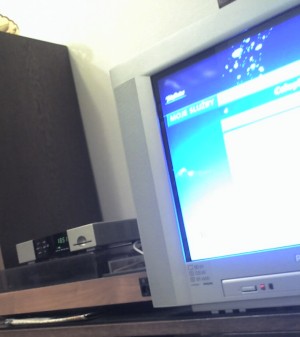 Ale jinak si myslím, že v tomto případě si TO2 zaslouží velkou pochvalu (ale stále to asi nezvládne zapojit každý, ale s tím se už asi nedá nic dělat, možná by pomohl videoprůvodce na DVD :)).
sobota 24. října 2007, 21:40 - 25562× shlédnuto - RSS komentářů - tagy: o2 televize
---
Reklama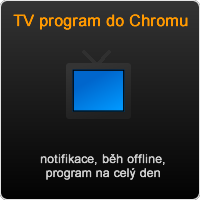 Reklama
Kvalitní domény, levný webhosting
Vyzkoušejte spolehlivý Český hosting. www.cesky-hosting.cz
Facebook tipy
Moje weby
---