říj 07 31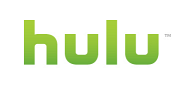 V tomto týdnu se objevila zpráva o novém serveru Hulu, na kterém budou zadarmo ke shlédnutí seriály jako Simpsonovi a další pořady a seriály, které tu nejsou moc známé, ale v USA jsou velmi populární (30 rock má český fanouškovský web, každou chvíli se kolem mě někdo baví o Heroes, The Office jsem tu propagoval na blogu sám, americká verze Jsi chytřejší než páťák a 24 má být na Hulu taky…).
Co mě zaujalo, že o této informaci referovaly dokonce i zadarmo noviny (24 hodin, Metro…) a zprávy na projektorech v metru. Asi si někdo v ČTK řekl, že YouTube teď letí, tak proč ne (jen můj odhad).
Hulu je jistě reakcí na to, že americká NBC přestala dávat pořady na iTunes a jde o ten slibovaný projekt, že radši nabídnou seriály s reklamami zdarma.
Teď proč jsem skeptický, že to pro nás (ČR) něco přinese:
Blokace podle země – už nyní nabízejí ABC, NBC i FOX kompletní díly seriálů ke shlédnutí po internetu na svém webu s reklamami a ne jen přes iTunes (viz můj starší článek). Blokace podle země ale funguje stoprocentně. Například když si zkusíte přehrát něco na webu ABC, objeví se vám nejprve reklama na Nissana a pak, že máte smůlu. NBC má toto dovedené k dokonalosti i například v iGooglu gadgetu ke Kanclu, který zahlásí, že z tohoto regionu ne… Reklamy budou stejně (minimálně ze začátku) mířené na americký trh a nemá smysl učit koukat cizí země po internetu na seriály, když z toho televizní společnost nic mít nebudou - a to ani přes vlastní web, ani přes Hulu.
Titulky – myslím, že většina diváků potřebuje titulky. Jak je nacpat do nejspíše flashového přehrávače – pochybuji…
FUP – ne, že bych chtěl tradičně svádět vinu na TO2, ale pohled běžného uživatele: Mou linkou může projít 30 GB dat měsíčně. Když budu koukat na seriál po internetu, bude mě otravovat reklama, titulky budu mít v notepadu v okně vedle a budu ručně posouvat, když se budu chtít k něčemu vrátit, tak to bude všechno pomalé a čekat na odezvu a znovu se stahovat a znovu FUP a nebudu to moct nikomu půjčit. A nebo si to stáhnu z torrentu jako AVI, nový seriál bude mít tolik lidí, že se nemusím bát, že by to šlo pomaleji než z Hulu, titulky si tam dám jaké chci, upravím si to pro mobilní přehrávač, kouknu na to na televizi v DVD/DivX přehrávači nebo i na chatě bez internetu.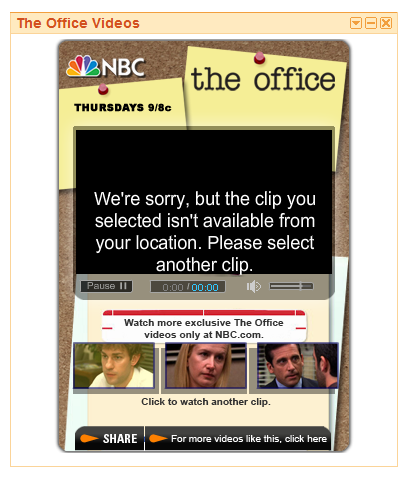 Ale jestli se Hulu povede, tak to bude samozřejmě fajn a další cesta, jak legálně koukat na "televizi", ale vzhledem k aktuálnímu přístupu k NO-USA zemím bych moc nedoufal.
Update (14. 11. 2007)
Tak podle komentáře od Huňáryho a služby AOL Video, která přebírá obsah od zatím neveřejného Hulu, jsem měl pravdu (bohužel) - jsme špatný region :).
Jinak obejít to proxy serverem jde, ale neznám žádný proxy server, který by nezpůsoboval velké zpomalení u obyčejných webových stránek. Možná nějaká neveřejná VPN...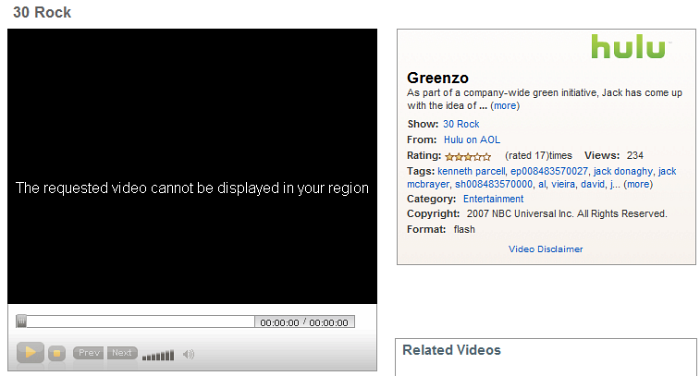 sobota 31. října 2007, 22:18 - 36562× shlédnuto - RSS komentářů - tagy: hulu televize youtube webdesign
---
Reklama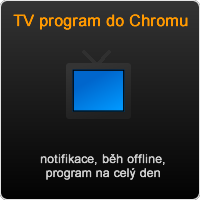 Reklama
Kvalitní domény, levný webhosting
Vyzkoušejte spolehlivý Český hosting. www.cesky-hosting.cz
Facebook tipy
Moje weby
---