čer 07 22
Pokud do URL vyhledávání Googlu přidáte &as_qdr=m3, objeví se menu, kde můžete omezit čas vzniku dokumentu (poslední 3 měsíce, 6, rok, kdykoliv). Za čas vzniku dokumentu se považuje čas, kdy Google stránku poprvé objevil.
Příklad
(testováno na sobě, protože přece nejlíp vím, co se kolem mě za poslední 3 měsíce stalo :))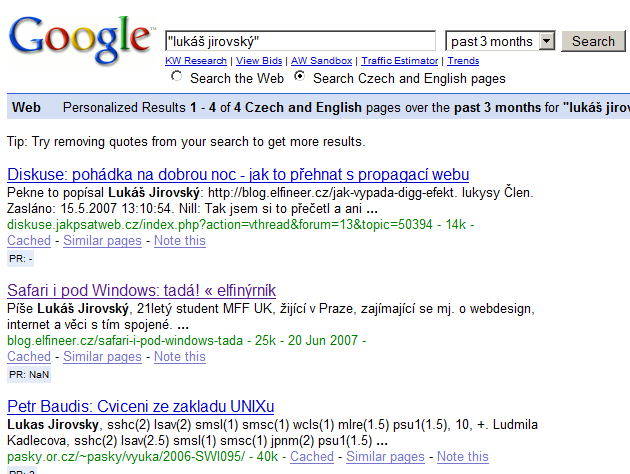 BTW Simpsonovi:
And all this time I thought googling yourself meant the other thing.
(Marge Simpsonová, video)
pondělí 22. června 2007, 18:19 - 31275× shlédnuto - RSS komentářů - tagy: google webdesign
---
Reklama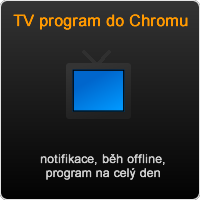 Reklama
Kvalitní domény, levný webhosting
Vyzkoušejte spolehlivý Český hosting. www.cesky-hosting.cz
Facebook tipy
Moje weby
---