říj 06 11
Jak se píše na Google Wembaster Central Blogu, vložením krátkého javascriptu si můžete vložit na stránku Google Gadget.
Bohužel, většina gadgetů jsou naprosté nesmysly a zbytečnosti, je to podobné tomu, jako když před lety měla hromada lidí na webu applety.
Recept dne, štěstíčko (takovéty koláčky s moudrem uvnitř, co letí v USA :)), kolikrát byl stažený Firefox. Většinou věci, které si začínající tvůrci webů dávají na web, aby vypadal cool a že jsou na něm aktuální informace (předpověď počasí, zprávy iDnesu, tančící Ježíš...).
Příklad gadgetu (vývoj akcií Googlu - GOOG):
... a kód na vložení: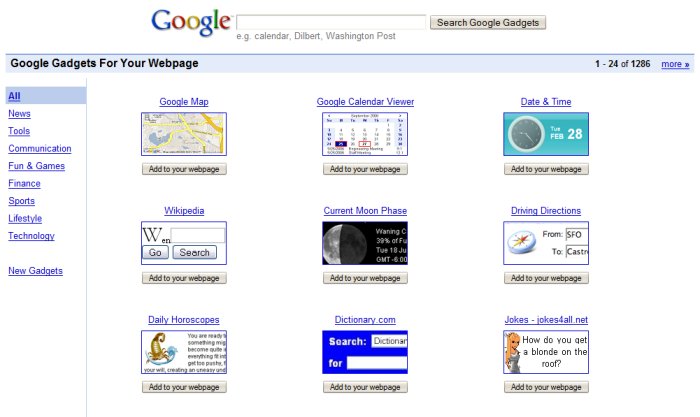 Hezká je Google mapa, která ale z nějakého podivného důvodu nedovolí ČR rozumně přízoomovat (i když třeba Praha je na úrovni ulic, stejně tak i mnohem menší Chotěboř, v gadgetu ne).
Samozřejmě není problém si ji vložit do stránky jinak, ale už to chce něco málo práce, tohle by bylo asi jediné rozumné využítí gadgetu.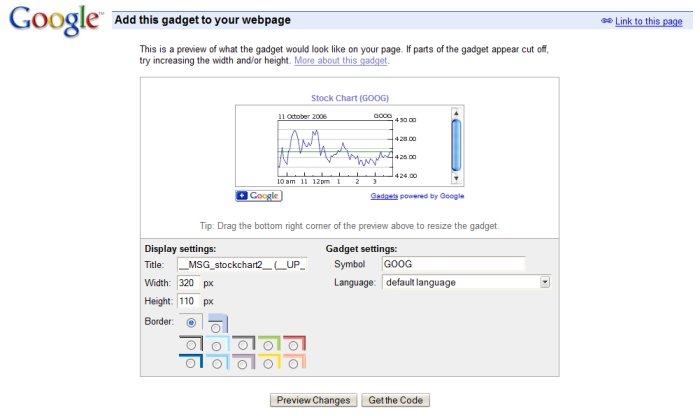 sobota 11. října 2006, 22:25 - 26105× shlédnuto - RSS komentářů - tagy: webdesign google gadgety
---
Reklama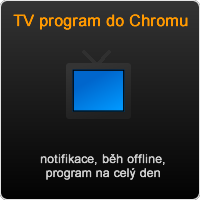 Reklama
Kvalitní domény, levný webhosting
Vyzkoušejte spolehlivý Český hosting. www.cesky-hosting.cz
Facebook tipy
Moje weby
---