říj 06 24
| | |
| --- | --- |
| Datum a čas | úterý 24. října 2006, 21:56 |
| Tagy | google webdesign |
| Komentáře | 55 (přejít na komentáře, přidat nový, sledovat pomocí RSS) |
| Přečteno | 17785× |
| Popis | Na první pohled zajímavá, ale ne moc užitečná funkce – připravit vyhledávač pro sebe (a známé) podle vašich oblíbených serverů, zájmů. Článek obsahuje i ukázkový vyhledávač. |

O co v kostce jde? Googlu řeknete, jaké servery se hodí zaměření vašeho vyhledávače a dostanete "vyhledávač na míru". Jde buď o vyhledávací okénko pro server a nebo je hostováno u Googlu (teda hostováno :) – jedno políčko z databáze).
Přiznávám, že mi na první pohled služba až tak zajímavá nepřišla – nějaký oborový web, který by si zasloužil vyhledávání (třeba o ochraně přírody – tak příklad :)) nemám, ale napadlo mě hezké využití: naráz prohledávat věci, které by se hodily do školy. Například po zadání prolog bych dostal mimo normálních výsledků i vyvýšené stránky cvičících, přednášejícího (i když ty zrovna docela znám :)) a tak.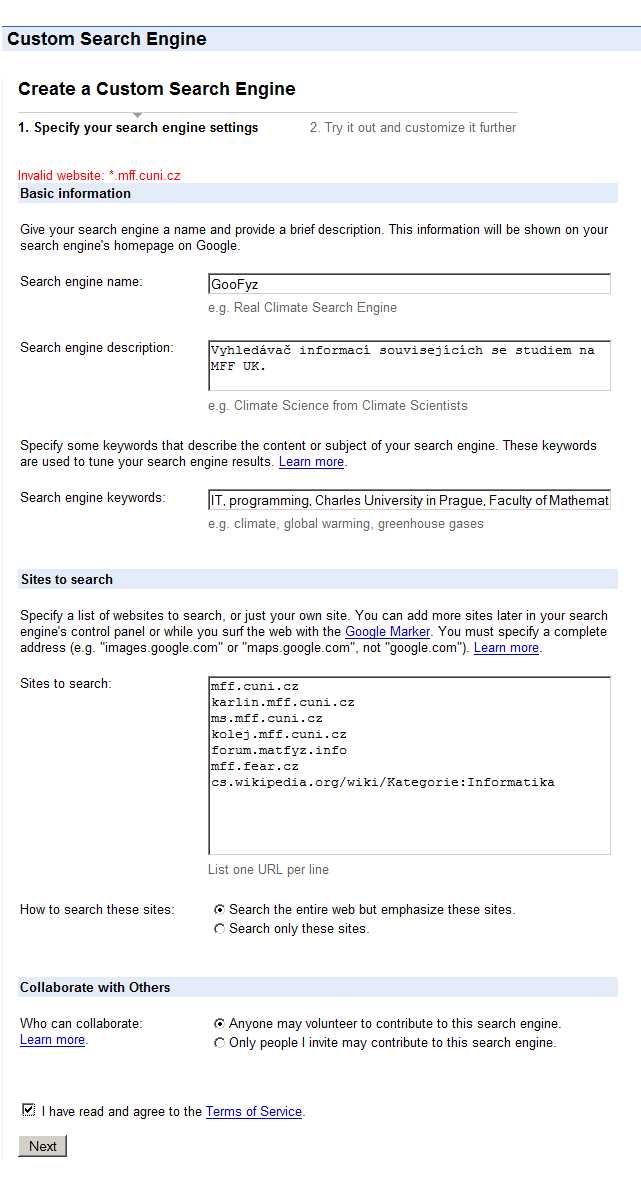 Bohužel, až tak dobře to nefunguje. Máte dvě volby – servery, které zvolíte, buď "vyzvednete" a nebo se hledá jen na nich. Mám ale pocit, že to vyhledávání funguje nějak divně – tam, kde normální Google vrátí rozumný výsledek (třeba web učitele), dá tento Co-op Google nějakou nesmyslnou stránku z rozvrhu SISu.
Možná, že kdybych si s tím více hrál, tak by byly výsledky lepší, ale asi zůstanu u tradičního Googlu a v případě potřeby parametru site: :) Navíc defaultní design je takový horší a i když v menu máte možnosti úprav, tak asi tradičního Googlu nikdy nedocílíte.
Obdivuju Google, co všechno zvládá (např. poupravíte seznam serverů na prohledávání a v reálném čase se hned změní výsledky), ale možná by bylo fajn, kdyby se ještě trochu víc soustředil na to hlavní – úplně normální vyhledávání.
Za reklamy na vyhledávači můžete dostávat peníze (Google AdSense) a můžete povolit jiným návštěvníkům jej upravovat (měnit prohledávané servery apod.)
Vaše zkušenosti? Napadá vás nějaké další využití Google Co-op?
pondělí 24. října 2006, 21:56 - 17785× shlédnuto - RSS komentářů - tagy: google webdesign
---
Reklama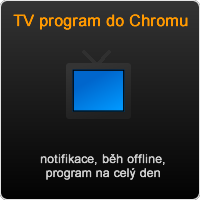 Reklama
Kvalitní domény, levný webhosting
Vyzkoušejte spolehlivý Český hosting. www.cesky-hosting.cz
Facebook tipy
Moje weby
---