čer 16 26
Je hrozně divné, jak televize i internetové zpravodajské servery, když potřebují fotku nějakého člověka, tak vezmou profilovku z Facebooku.
Když je potřeba fotka dítěte, které se zranilo na anglické matějské, znamená to domácí selfie a k tomu "i tato Katie tam byla".
Když někdo vystřílí bar v Orlandu, použije se fotka v koupelně před zrcadlem.
Když Dahlgren střílí na návštěvě v ČR, Blesk otiskne fotku zamyšleného muže za plakátem AC/DC – až na ten plakát by to byla fešácká fotka realitního makléře na LinkedInu.
Morální ponaučení? Volte na Facebooku nějakou neutrální fotku, která vypadá dobře jak na seznamce, tak na parte.
Takže asi naskenujte řidičák…
A když už fotka z koupelny, tak čisté zrcadlo, ne zaplivané od zubní pasty.
středa 26. června 2016, 23:26 - 35221× shlédnuto - RSS komentářů - tagy: facebook
---
Reklama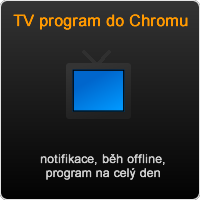 Reklama
Kvalitní domény, levný webhosting
Vyzkoušejte spolehlivý Český hosting. www.cesky-hosting.cz
Facebook tipy
Moje weby
---