dub 10 19
Já za tuto informaci vděčím Petře Brodilové (její zprávě na Twitteru), jinak to ale bylo i ve zprávách přes den na ČT – letiště Praha Ruzyně uspořádalo mimořádné exkurze do té doby, než se bude zas létat. Na rozdíl od normálních není nutné se nijak registrovat, jsou zdarma (i s parkováním – kdy jindy si zadarmo zaparkujete přímo před terminálem na pár hodin? :) ) a je to mnohem masovější akce (zpráva v tv viditelně zafungovala jako ideální lákadlo na nedělní odpolední výlet).
Také má tato exkurze jiný program – musíte se "odbavit" u označené přepážky – po předložení občanky dostanete palubní lístek na nesmyslné místo, projít normální kontrolou a pak se můžete courat v tom lepším prostoru Terminálu 2 (Schengen), kde se čeká na odlet a je tam spousta obchodů (dobře, říká se mu tranzitní, ale nebudu se tvářit, jako že taková slova používám každý den). Kromě toho tam je paní průvodkyně, která jednou za půl hodiny odvede lidi k dalšímu programu, ale můžete k němu dojít i sami.
První věc, ke které můžete dojít, jsou vystavené věci jako hasičský vůz, sněhová rolba a ještě něco dalšího (všechno, co je tam vyskládáno jako traktory na Země živitelce). Taky je vidět druhý konec toho prstu, kterým se chodí do letadla.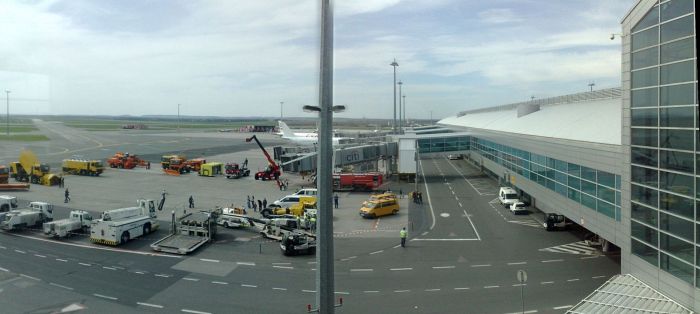 Největším lákadlem jsou ale určitě letadla – ČSA připravila Boeing 737 a Airbus A320, které si můžete prohlédnout dole na ploše, a nebo si vystát frontu na místě, ze kterého by se šlo normálně k letadlu a kde vás vezmou do pilotní kabiny. Sice to zní moc lákavě, ale do pilotní kabiny pouštěli po malých skupinkách, ze kterých navíc stál ve frontě většinou jen jeden ("No tak, pojďte sem! už půjdem na řadu!") a všude pobíhaly řvoucí děti a po půl hodině čekání jsme nepostoupili ani o třetinu, takže jsme vzdali. Alespoň pár fotek od letadélek zespoda...
A na závěr asi ne úplně typická fotka (vylidněno):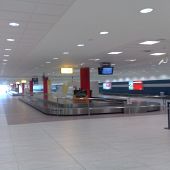 Fotky i video jsou z mobilu (N95), pospojovány AutoStitchem.
sobota 19. dubna 2010, 00:10 - 12044× shlédnuto - RSS komentářů - tagy: letiste praha
---
Reklama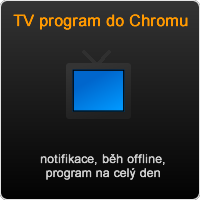 Reklama
Kvalitní domény, levný webhosting
Vyzkoušejte spolehlivý Český hosting. www.cesky-hosting.cz
Facebook tipy
Moje weby
---