črc 07 20
Google Print Ads
Google službu chvíli testoval, pak se o ní nějak dlouho nemluvilo a najednou je Google Print Ads na světě. Reklama v novinách, inzeráty nahráváte po internetu, pro zájemce o více informací prezentace.
Podstatný rozdíl oproti AdWords je ten, že GPA nefunguje jako aukce. Napíšete cenu, kterou jste ochotni zaplatit, na to se pak koukne vydavatel novin a pokud souhlasí, pošlete mu reklamu. Pokud ne, řekne proč a můžete to zkoušet znovu.
Je to zajímavá a pravděpodobně technicky velmi náročná služba, ale myslím, že se s ní Google nebude moc snažit expandovat do světa. IMHO je typičtější situace jako u nás (pár velkých novin) než velké množství lokálních (USA).
Webmaster Console
Google přidal do Webmaster Console (nemá to nějaký český název?) možnost přijímání zpráv. Touto cestu chce Google používat pro komunikaci s webmastery, hlavně také proto, že je poměrně velká jistota, že komunikují opravdu s webmasterem (pro použití Webmaster C. musíte nahrát na server soubor se jménem vygenerovaným od Googlu, aby bylo potvrzeno, že je web váš).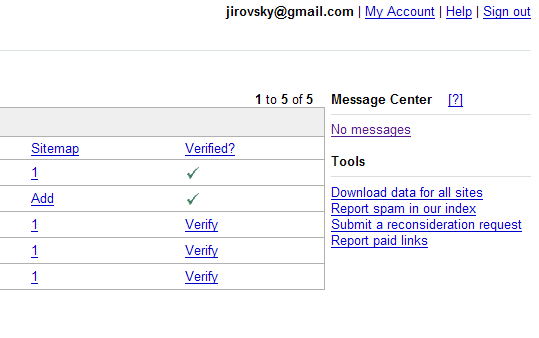 sobota 20. července 2007, 00:09 - 43456× shlédnuto - RSS komentářů - tagy: google webdesign
---
Reklama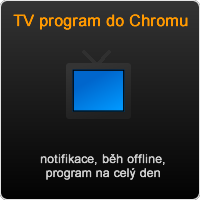 Reklama
Kvalitní domény, levný webhosting
Vyzkoušejte spolehlivý Český hosting. www.cesky-hosting.cz
Facebook tipy
Moje weby
---