pro 06 18
Porovnání nového a starého designu
Hlavní změnou je, že web využívá celou šířku prohlížeče. Osobně mi to je poměrně jedno, nikdy jsem na Diggu nestrávil tolik času, aby mi pevná šířka vadila, navíc byl vycentrovaný. Třeba u Aktuálně.cz mi pevná šířka vadí víc.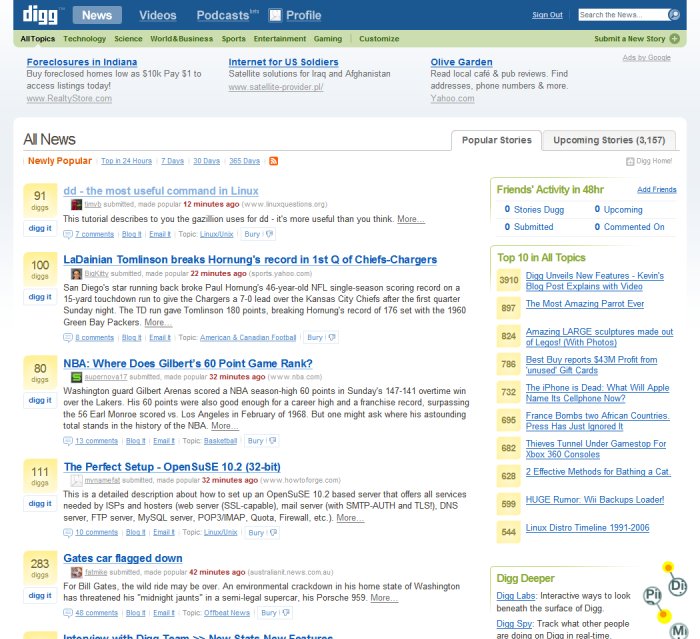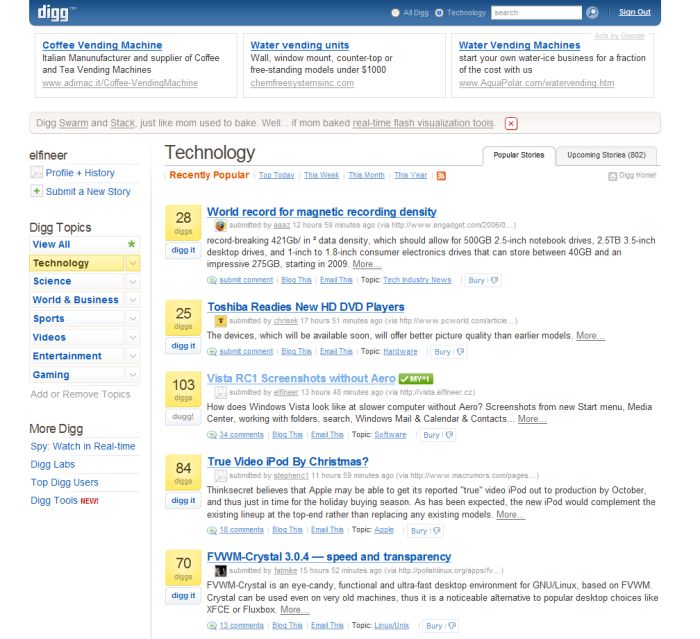 Novinkou jsou videa – mezi ostatními články jich prý bylo poměrně hodně, takže dostaly vlastní sekci. Také (minimálně ty, co vedou na YouTube) se otevírají bez opouštění stránky – Digg používá efekt podobný Lightboxu. Řekl bych, že tímto se zvětší počet diggů, protože označit video za zajímavé bude rychlejší a pohodlnější. V YouTube (Google) jsou ale asi nadšení – počet návštěvníku z Diggu není zanedbatelný a v tomto případě tito uživatelé neuvidí reklamu. Nedivil bych se, kdyby pak třeba začali do embedovaných videí vkládát video reklamu podobně, jako to dělá TV Nova ve svém archivu.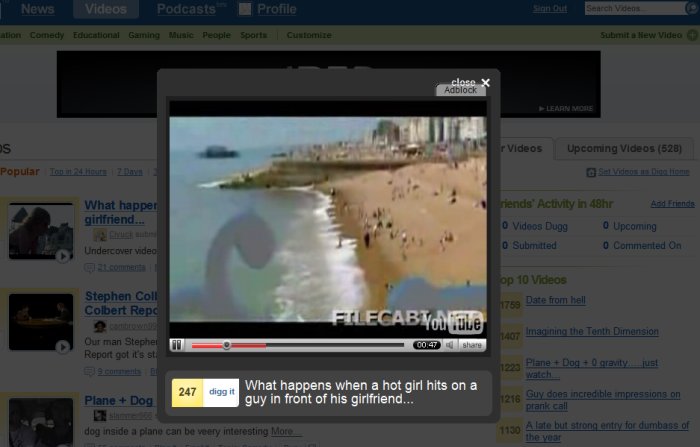 Kromě videí dostaly vlastní sekci i podcasty. Tato část je ve stadiu beta, mohou do ni jen registrovaní uživatelé Diggu. Podcasty lze stejně jako videa poslouchat bez opuštění Diggu. Myslím, že velmi užitečná funkce by byla možnost nějakého flashového přehrávače vyskakujícího v pop-up okně, kde by se dal nastavit playlist. Z oblíbených podcastů byste si podle popisku vybrali, co vás zaujalo a pak poslouchali při práci.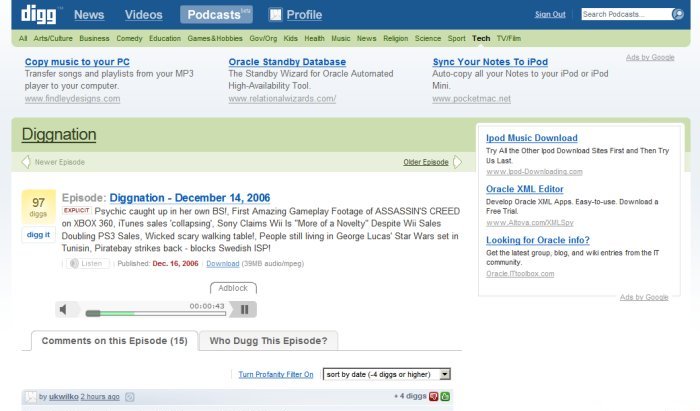 V záložce Friends vidíte, co zaujalo vaše kamarády. Možná je to jen moje nedůtklivost či co, ale ocenil bych, kdybych musel kamaráda autorizovat, aby viděl, co jsem kde četl, ale možná to přeháním :).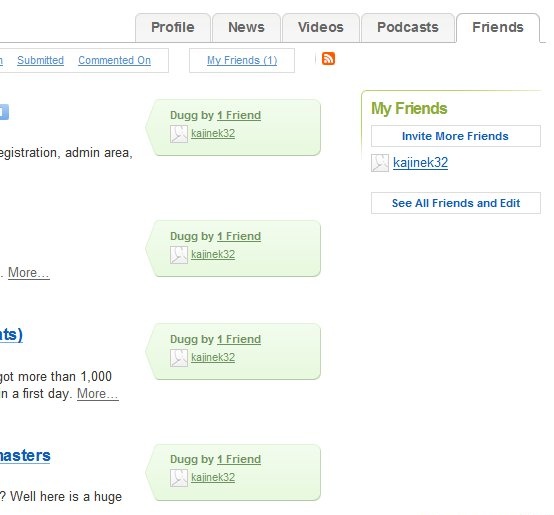 Myslím, že se Diggu upgrade povedl, možná také buď zlepšil HW vybavení nebo pročistil kód, ale mám pocit, že se stránky rychleji načítají.
pondělí 18. prosince 2006, 19:18 - 30153× shlédnuto - RSS komentářů - tagy: digg webdesign
---
Reklama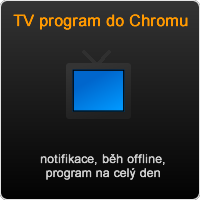 Reklama
Kvalitní domény, levný webhosting
Vyzkoušejte spolehlivý Český hosting. www.cesky-hosting.cz
Facebook tipy
Moje weby
---