dub 11 18
Tuto novou vlastnost Facebook Social Pluginu na komentáře zmiňoval minulý týden na Twitteru @karelk a vlastně vypadá skoro nenápadně – k vašemu jménu a fotce ukáže ještě nějakou zajímavost – kolik je vám let, jaké máte společné kamarády (s tím, kdo si zrovna komentáře pročítá) a moje nejoblíbenější – kde pracujete a co tam děláte.
Z toho určítě musí být nadšeni všichni social media lidi ve firmách – není nad to, když se jméno vaší firmy objeví jako zaměstnání komentujícího, který pronesl moc chytrý názor a použil k tomu slovník Kateřiny Kočí.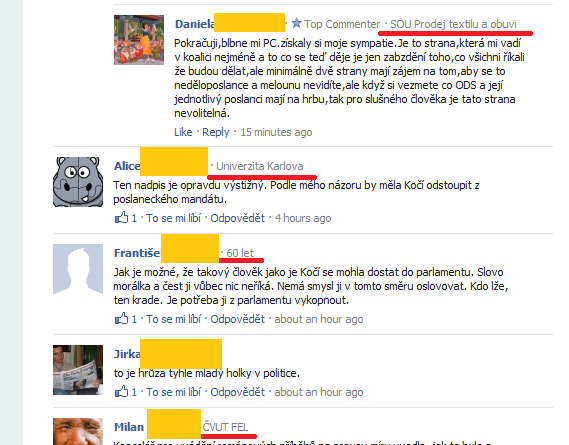 Pro příklady není nutné chodit daleko – na ČT24.cz, které je už dlouho sbírkou spousty komentářů a palců, se při kliknutí na mnoho komentujících dozvíte i co měli k obědu (veřejné profily). Teď už ale není nutné na nic klikat, nějakou tu zajímavost se dozvíte rovnou.
Doporučuji si probrat tato nastavení a například schovat zaměstnání a klidně i další údaje (minimálně na úroveň kamarádi kamarádů) – jde to v nastavení soukromí, základní informacích (první volba). A pak si vyzkoušet, co se u vás ukazuje v anonymním režimu (bez přihlášení na Facebook).

Stejně vám ale u jména zůstane třeba síť (ve kterých je typicky zaměstnání nebo VŠ – třeba já bych teď dělal ostudu jménem UK).
Komentář si můžete vyzkoušet na testovací stránce tu na blogu (tip: vypněte "Post to Facebook").
Já osobně se těmto komentářům vyhýbám radši úplně. Je až s podivem, že u takto zásadních funkcí nemá Facebook blog v každé zemi, kde by na takovou změnu informoval – ne jen, když Američanům dojde trpělivost u funkce typu instantní přihlášení.
pondělí 18. dubna 2011, 09:43 - 24710× shlédnuto - RSS komentářů - tagy: facebook social
---
Reklama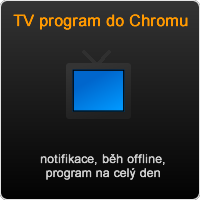 Reklama
Kvalitní domény, levný webhosting
Vyzkoušejte spolehlivý Český hosting. www.cesky-hosting.cz
Facebook tipy
Moje weby
---