čer 07 17
Beta nové stránky
YouTube chce patrně provést menší úpravy na stránce zobrazující video – změny jsou poměrně malé a řekl bych že spíš k horšímu, ale kdyby zmizel zbytečný široký banner, bylo by to dobře.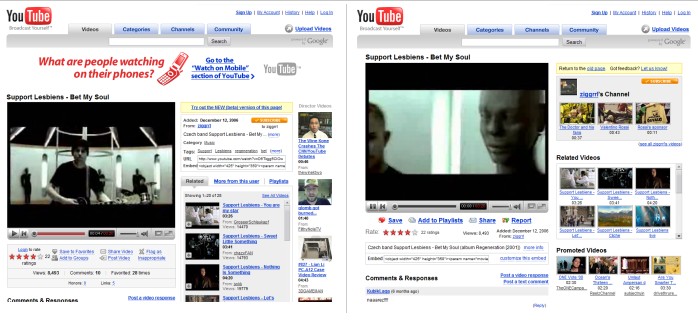 Hlavní stránka
Na hlavní stránce přibyla flashová animace s další ukázkou oblíbených videí (Videos being watched right now). Další cesta, jak někam navést návštěvníka, který se přišel pobavit na pět minut.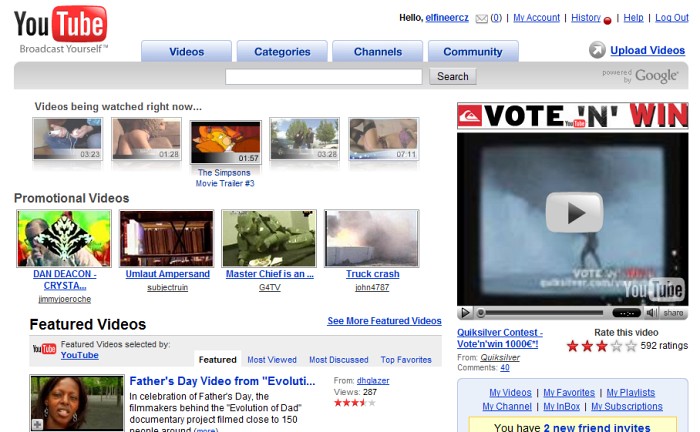 Videa ve výsledcích vyhledávání
Google přehrává videa přímo ve výsledcích vyhledávání už pár týdnů, zaujal mě ale způsob, jak je vybírá. Pří hledání výrazu blog.elfineer.cz nabídne i moje video (ukázka prohlížeče Deepfish – článek tu), protože na něj vede z webu blog.elfineer.cz hodně odkazů.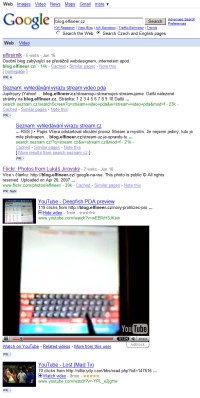 Remixer
YT zkouší novou aplikaci – Remixer. Podobná aplikace jako Windows Movie Maker, můžete přidávat rámečky, mluvící bubliny, přechody, spojovat a rozdělovat videa… Akorát to zatím funguje strašně pomalu (spíš než malá linka, tak servery YouTube to musí všechno přechroupat a poslat zpátky).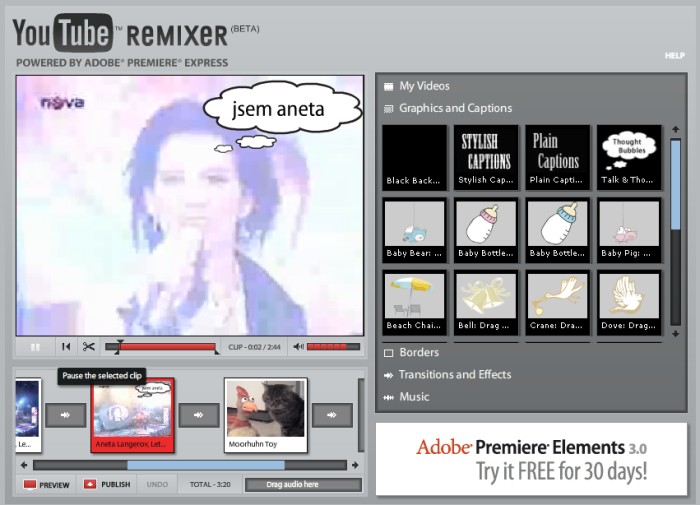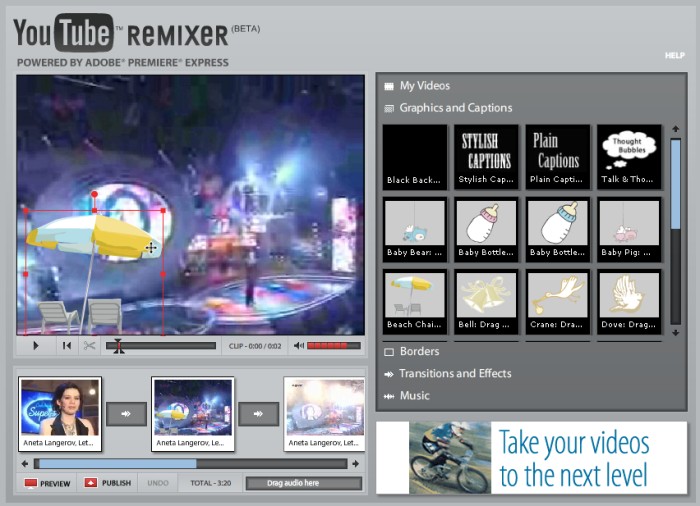 pondělí 17. června 2007, 14:16 - 32700× shlédnuto - RSS komentářů - tagy: youtube webdesign
---
Reklama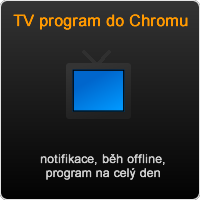 Reklama
Kvalitní domény, levný webhosting
Vyzkoušejte spolehlivý Český hosting. www.cesky-hosting.cz
Facebook tipy
Moje weby
---