říj 06 01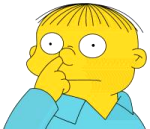 V pátek jsem si pořídil PDA (Acer n311). Já vím, chytrý mobil zvládne to samé atd., ale stejně si myslím, že PDA je lepší, brzo napíšu proč. Ale teď proč jsem chytrý jako Ralph Wiggum.
Vtipná epizoda #1
Připojeno do domácí sítě (Asus WL500g), zadán WEP, vše fungovalo bez problémů, dokonce i streaming videa v prohlížeči. Když se začalo PDA poprvé odpojovat, vzpomněl jsem si, že v recenzi psali, že jednou se PDA záhadně přestalo připojovat ke všem sítím a pomohl jen hard-reset (vymazání všech dat).
Následovalo googlení, jak na hard-reset, pak opět zadat WEP, internet zase chvíli šel a najednou znovu nic.
Pak ještě párkrát, už jsem byl poměrně nervózní, že tohle je vážně k ničemu, a že už vidím, jak v Alzasoftu vysvětluju …a teď počkáme 10 minut, fakt to spadne.
Dokonce jsem se dostal k návodu, jak provést upgrade firmwaru, naštěstí ještě nemám paměťovou kartu, tak k němu nedošlo.
No, nebudu vás napínat: stačilo popojít blíž ke dveřím a problém vyřešen – slabý signál. Mezi routerem a PDA sice jsou jen dvě cihlové zdi, ale v nastavení routeru bylo schválně shozena síla signálu na 14/84.
Vtipná epizoda #2 (ještě vtipnější, ještě smutnější)
Už mě nebavilo chodit s PDA do jiného pokoje, tak jsem si frajersky otevřel administraci v Pocket Internet Exploreru, nastavil Radio Power na dvojnásobek a dal uložit. A od té doby nic. Vůbec. Když jsem zadal do PDA SSID, objevilo se vždy jen Connecting, po něm Unavailable. Nepoučen událostmi předchozích dní jsem opět hledal chybu v PDA, které za to opět nemohlo.
Vypínání WEPu, změny SSID, nic… Když jsem se zkusil podívat, jestli WiFi naskočí na notebooku (normálně je připojen přes LAN a WiFi je vypnuto), neobjevila se síť ani tam, začal jsem hledat chybu v routeru. Nakonec jsem si už jen opisoval nastavení DHCP apod., aby to ještě někdy fungovalo s ADSL a chtěl jít resetovat router.
Kde byl pes zakopán tentokrát? Celý slavný Pocket Internet Explorer ignoroval to, že v kartě Wireless byly zaškrtnuty checkboxy, kdy má být WiFi zapnuto a že tam bylo také nastavení času.

Takže PIE to vrátil odškrtnuté, router si to tak uložil a bylo.
A já jdu znova instalovat lokalizaci atd. :/ Hlavně že problém byl vyřešen.
pondělí 1. října 2006, 19:58 - 19020× shlédnuto - RSS komentářů - tagy: pda wifi router ralph
---
Reklama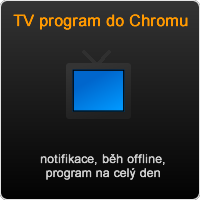 Reklama
Kvalitní domény, levný webhosting
Vyzkoušejte spolehlivý Český hosting. www.cesky-hosting.cz
Facebook tipy
Moje weby
---