pro 06 09
| | |
| --- | --- |
| Datum a čas | sobota 9. prosince 2006, 11:43 |
| Tagy | adsense google webdesign |
| Komentáře | 58 (přejít na komentáře, přidat nový, sledovat pomocí RSS) |
| Přečteno | 51798× |
| Popis | Bohužel to ale neznamená jen pozitiva – služba stále získává poměrně americká (měna, daně…) a pravděpodobně vznikne mnoho webů snažící se o SEO spam. Bude zajímavé sledovat, jestli na GAS brzo přejdou větší inzerenti, kteří doteď využívali eTarget. |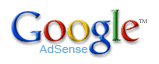 Představovat reklamní systém Google AdSense asi nemá cenu, kdybyste náhodou přišli z vyhledávače a o GAS nikdy neslyšeli, je to reklamní systém, který zobrazuje reklamu podle obsahu stránky.
Kvalita reklamy
Je vidět, že Google má hodně zkušeností, podle mého názoru zobrazuje reklamu mnohem přesněji než třeba eTarget. Přesně to porovnat nemůžu, nikdy jsem na svém blogu reklamy eT něměl (ten je asi spíš pro větší inzerenty), ale už po pár minut po umístění JS kódu do stránek tohoto blogu se začaly zobrazovat reklamy a v češtině a přes noc už jsou poměrně přesné. Například v článku, kde se zmiňuji o programování se zobrazuje reklama na Visual Studio, v článku o PayPalu a ČSOB reklama na povinné ručení, u zmínky o hudební TV Óčku se zobrazila reklama na kabelovku od UPC.
Co mě příjemně překvapilo, je, že na AdSense jsou větší inzerenti, než jsem se původně domníval. Myslel jsem, že Google AdWords používají spíš firmy, které si víc hlídají náklady a musí se chovat rozumně, zatímco obři se složitými kampaněmi v GAW nezabývají, ale asi ano :) – ČSOB, UPC, Microsoft (na celosvětové úrovni jako konkurent Googlu docela vtipné). A taky eTarget :).
Všechno chodí přes USA
Google umí posílat peníze přímo na český účet, takže by vám jako inzerentovi němělo vadit, že to je v $, které se na koruny převedou, ale ještě je tu taková drobnost – jak to danit. Není to úplně neřešitelné, ale trochu to zavírá dveře každému bloggerovi , zatímco v USA mu příjdou na účet peníze, o které se nemusí vůbec nijak starat.
Řekl bych, že se teď vyrojí ____ (nechci napsat teenagerů, ale většina jich asi bude :)), kteří se pokusí vyrábět čistě Made For AdSense stránky (hezky popisuje Yuhů), které budou mít hlavně nadpis, budou se snažit to pomocí SEO spamu dostat nahoru do Seznamu. Navíc si budou klikat ze školy a z domova prokliky (protože si myslí, jak všemu rozumí, tak budou mazat cookies, aby byli za vodou). Pak se budou strašně divit, až jim Google zablokuje účet a budou v konferencích prudit, jak byli podvedeni.
V USA je takovýchto stránek hodně, často na mnohem profesionálnější úrovni – často to jsou třeba texty k písničkám, kde je vidět, jak je jeden překlep na všech serverech (pozor! český Lyricon obdivuji a reklamu bych jim naprosto přál). Navíc ty reklamy na USA webech jsou většinou hodně mimo a chytají se třeba slov v písničkách.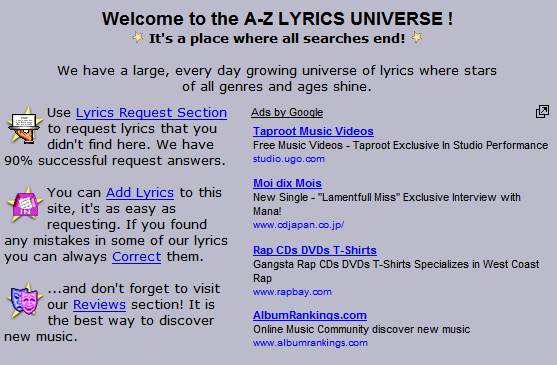 To, že jsou AdSense v češtině, je samozřejmě dobrá zpráva, ale asi moc nemá cenu doufat, že si tím vyděláte hromady peněz – už třeba proto, že asi nedostanete za proklik 20 korun, což se vám u velmi zajímavých a konkurenčních slov na anglických webech může stát (ubytování…). (UPDATE: Tohle je jen můj odhad, možná to tak úplně není, viz komentáře.)
Odkazy:
středa 9. prosince 2006, 11:43 - 51798× shlédnuto - RSS komentářů - tagy: adsense google webdesign
---
Reklama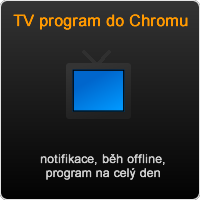 Reklama
Kvalitní domény, levný webhosting
Vyzkoušejte spolehlivý Český hosting. www.cesky-hosting.cz
Facebook tipy
Moje weby
---