led 13 01
Za tento rok se nic nestalo a blog chátral ještě více než jindy.
Ale vážně, tradice "shrnujícího článku" (kterému jsem dal ve vší skromnosti zde na blogu název ročenka) se mi líbí, byť mě nenapadají ani tak žádné zajímavé události, ani zajímavé fotky z mobilu, natož odkazy na nejzajímavější články z loňska. To je také důvod, proč sem neodkazuji na Twitteru, ale uvidím, jestli se ještě můj blog drží v nějaké RSS čtečce.
Tak aspoň ve zkratce věci, o kterých jsem si říkal, že by byly zajímavé na blog, ale (zatím) nepřekonaly kombinaci "stejně to nikoho nezajímá" a "to dá moc práce".
Macbook – loni jsem sliboval, že napíšu článek o tom, jak se mi používá Macbook, když jsem na něj po letech slintání přešel. Článek nebyl, protože moc není o čem – používá se, jsem spokojený, jediné výtky jsou k tomu, že 128 GB disk byl chyba (málo) a instalace aplikací je podivný bordel, App Store pro normální aplikace se nechytl.
Stejně tak ale většinu dne používám v práci Windows – 7ky (také nemám žádné výtky) a XPčka – zastaralá nepoužitelná kraksna a to říká někdo, kdo jezdí Formanem. Na něj bych ale asi taky nadával, kdyby ho někdo vytunil Officem 2010 jako zmiňovaná XP – u auta by tomu odpovídal asi tak svítící billboard na střeše na štorc.
Kindle – zatímco všichni normální lidi si Kindl už dávno koupili nebo ho dostali k Vánocům, já si ho pořídil sám po tom, co jsme ho dali tátovi – dřívější argumenty, že mám iPada a byla by to škoda peněz, se po chvíli zkoušení ztratily – hlavně když jsem zjistil, že nemá žádné problémy s jakýmkoliv PDF (nějaký můj předsudek). Koupil jsem si ale jen ten nejobyčejnější, Paperwhite vypadal na promovideu krásně, ale tak nějak ho nepotřebuju – po tmě mi "stačí" ten iPad.
Mimochodem z Nesbova Sněhuláka jsem si do Kindlu stáhnul ukázku a pak si knihu koupil normálně papírovou. To není typické "research online, buy offline", ale spíš WTF?.
NAS – o tom článek nevylučuji. Po shlédnutí Digitu o zálohování jsem se jal prozkoumat, co znamená ten vykřičník u Time Machinu, co tam měsíc svítí a vzhledem k tomu, že se externí 1 TB disk ukázal jako read-only, pořídil jsem si radši Zyxel NAS
Plánovaný článek by měl ukazovat ukázku, že nacpat disk do svítící krabičky a zapojit do sítě zvládne každý a také předvést všechny možnosti, které to má (ty mě opravdu ohromily – torrent klient, záloha Dropboxu, DLNA…). Zatím ale jediný bonus NASu u mně je, že se Time Machine zálohuje přes wifi (a je v něm zkopírovaný minulý disk). Tzn. vize, jak mě budou doma automaticky čekat nové díly seriálů a já si je rovnou přehraji na televizi nebo iPadu, je sice velmi pěkná a moderní, ale brání tomu spousta věcí – od blbé televize, příšerných free DLNA přehrávačů do iPadu až po nedostatek odvahy, abych nechával trvale běžet torrenty bez dozoru. Jo a tahat data přes wifi (jak jinak s Airem) trvá tak strašně dlouho, že ten článek hned tak nevidím.
Need for Speed: Most Wanted na iPad – zatímco před dvěma rokama jsem slušnou část Vánoc prohrál na iPadu NFS: Hot Pursuit, letos jsem využil výprodeje u EA, kde měly tuhle hru za dvacku. Zmínku si vysloužila perfektní grafikou a dobrou hratelností (a tou výhodnou cenou).
Dost ale o tom, jaké co jsem si loni pořídil. Loni jsem odkazoval na Šťastný blog (stále čtu), 1000 věcí, co mě serou (stejně tak, byť hlavně kvůli článkům od A., kterých je bohužel čím dál méně), Zuno (stále používám), Bookfan (pořád se mi ten server moc líbí, hlavně zpracováním) a hosting Wedos. K Wedosu až za chvíli – letos bych do tohoto seznamu "elfineer dává palec" přidal perfektní aplikaci Pocket, kterou používám často.
Je to jedna těch služeb "označ pro čtení později" (dřívější název byl "Read It Later"). V Chromu (na všech počítačích) mám tlačítko, které pošle stránku do této služby a rovnou zavře tab. Stránka je pak rovnou stažená do mobilu, tzn. bez žádných dalších synchronizací stačí v metru vytáhnout mobil z kapsy a není potřeba lovit signál ve stanici. Funguje také na iPadu, tam bohužel chybí to stahování na pozadí. Perfektní, když se vám nechce číst něco hned – ať už proto, že to je dlouhé, a nebo je vám to třeba v práci blbé - takle to nezapadne.
Ale k Wedosu – nyní jsem akcionářem (2K), takže bych na to měl v rámci objektivity upozornit :). S tímhle hostingem jsem spokojený, hlavně proto, že jejich nízké ceny a podivně vysoká kvalita služeb vypadají dlouhodobě udržitelně – TV program se dočkal lepšího VPS (virtuální privátní server), který má 2× více procesorů (tzn. dva), 4× více disku a snad i paměti a také 4× víc stojí :). Vyšší VPS to ale chtělo – bratrem napsaná aplikace pro Windows 8 ale počítá uživatele v tisících a všichni tahají data. Zatím je to ještě v pohodě, protože všichni stahují to samé, které jsou vygenerovány, ale až bude hotová nová verze, která bude používat osobní programy a každý bude pingat až do databáze, to se uvidí. Také jeden z důvodů, proč jsem si hrál s Apigee v cloudu (další zajímavá věc, která si možná do budoucna zaslouží článek – zjednodušeně něco jako proxy nebo load balancer před vaším serverem, speciálně pro API).
No a poslední bod – TV program. Kniha Webová analytika 2.0 (vánoční dárek pro bratra, ale stihnul jsem si ji celou přečíst do Štedrého dne – jako byste to vy nikdy neudělali:)) mě inspirovala, co všechno dělám špatně – Analytics jsou sice perfektně naimplentované (přeci jen mám GAIQ), ale když se zkoumání dat omezuje na to, odkud chodí traffic a jaký byl zájem Fandu či Smíchov, pak je něco špatně. Počet nových uživatelů sice stále roste (16640 ke včerejšku), ale míra zhnusení (ok, churn) je vyšší, než by se mi líbila a vůbec to chce menší čistku.
Přihazování nových funkcí sice přivede nové návštěvníky, ale i bez Analytics vidím, že mobilní verze by potřebovala předělat, HTML iPad je prakticky k ničemu a stále slušný zdroj trafficu, kvůli kterému vůbec celý web před 5 lety vzniknul – iGoogle gadget – Google letos zavře. Stejně tak pokus o vytvoření mobilní aplikace pomocí PhoneGapu byla cenná zkušenost (neboli jméno, které dáváme svým chybám) – PhoneGap neumožní to, co by taková aplikace měla umět a neovládá se to moc dobře.
Prvním pozitivním krokem letos je ode dneška běžící A/B test, zda se mají v programu vypisovat i popisky pořadů a nebo mají zůstat až v detailu pořadu po rozkliknutí. Vypadá to jako detail, ale může to výrazně zrychlit stahování a hlavně vykreslování stránky, naopak to může přinést prskání, že předtím bylo jasně vidět, o čem tento díl Simpsonů bude a nebo kdo bude hostem v Otázkách. Zatímco loňský Lukáš by patrně udělal autoritativně změnu a jen pak koukal v GA na změny v chování, Lukáš 2.0 na to jde vědecky.
Takže abych se vrátil na začátek a alespoň trochu dodal ročenkovitosti, zde je Google shrnutí roku:
Všem čtenářům blogu přeju pěkný rok 2013!
(Teď 1. ledna, ale večer, mi to zní trochu jako kdybych slyšel koledy, ale budiž/nu což.)
neděle 1. ledna 2013, 23:15 - 5661× shlédnuto - RSS komentářů - tagy: rocenka
---
Reklama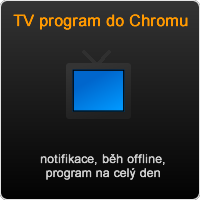 Reklama
Kvalitní domény, levný webhosting
Vyzkoušejte spolehlivý Český hosting. www.cesky-hosting.cz
Facebook tipy
Moje weby
---